This article has links to products and services we love, which we may make commission from.

If you feel like you are walking around a movie set while visiting Celebration, it is because you practically are! This suburb of Orlando is a planned town created by The Walt Disney Company.
The 'Masterplan community' in northwest Osceola County opened its doors in 1996, making it a relatively new town for the Sunshine State.
Today, there are many fun things to do in Celebration, Florida, during all four seasons, but it really sparkles in winter when the Downtown decorations are revealed, the skating rink is laid, and the nightly snow falls. Yes! You read that right – snow in Florida.
You may also like our guide to Orlando on a budget.
Things to Do in Celebration Town Center
As with all of our Florida guides, we have organized the following Celebration activities in a mapped order so that you can create your own itinerary efficiently.
Celebration is walkable; you can easily visit all of its highlights in a day.
Shopping in Celebration
You can probably guess from the name, but Market Street is the focal economic area of the Celebration's Downtown.
The street is lined with restaurants, cafes, and delis, so you can dine in or take out and eat by the lake.
It also has stores packed with home items and souvenir shopping.
These stores are tucked away underneath sun-blocking pillars, ideal for husbands waiting for wives while they shop!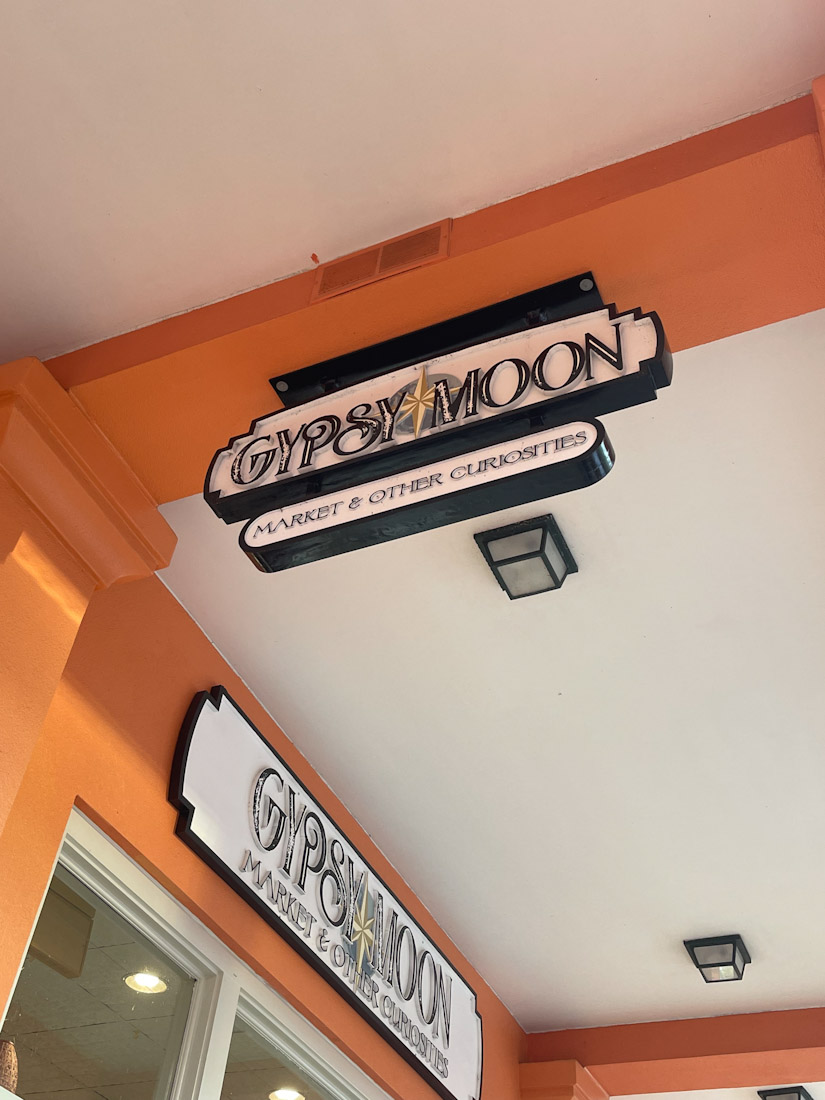 Lake Rianhard
If you are looking for things to do near Orlando besides Disney, Celebration's Lake Rianhard offers a picturesque landscape.
Its lush surroundings are a great base for a lovely stroll, where you can keep an eye out for birds and beasts lurking about the water!
The lake has benches dotted around the water, so you can enjoy lunch or a coffee with a view.
There is also a platform that makes for the perfect photoshoot – one of the more romantic things to do in Celebration!
Splash Pads for Kids
Let the wee ones cool off at the Lakeside Splash Pads.
This popular water-based activity is great during summer and is completely free to use.
Stay at the Mysterious Lake House
The white building that sits by Lake Rianhard, akin to a Disney movie home, is Celebration Hotel (700 Bloom St), and the good news is that it is not an exclusive accommodation, so mere mortals like us can book a room there.
Some of the suites have balconies overlooking the lake, a true gem of an experience if you can get it.
If you don't want to stay, you can check out the restaurant for food options.
Hit The Walking Trails
Celebration offers 26 miles of walking trails, with the most popular being Celebration Lakeside Park at Lake Rianhard.
However, Rianhard is not the only lake in town; Lake Evalyn is located in a non-gated neighborhood close to Downtown too.
Malvern Hill Park is a dog-friendly space for those visiting with their pooches, and Longmeadow Park is popular with photographers who love its tree tunnel.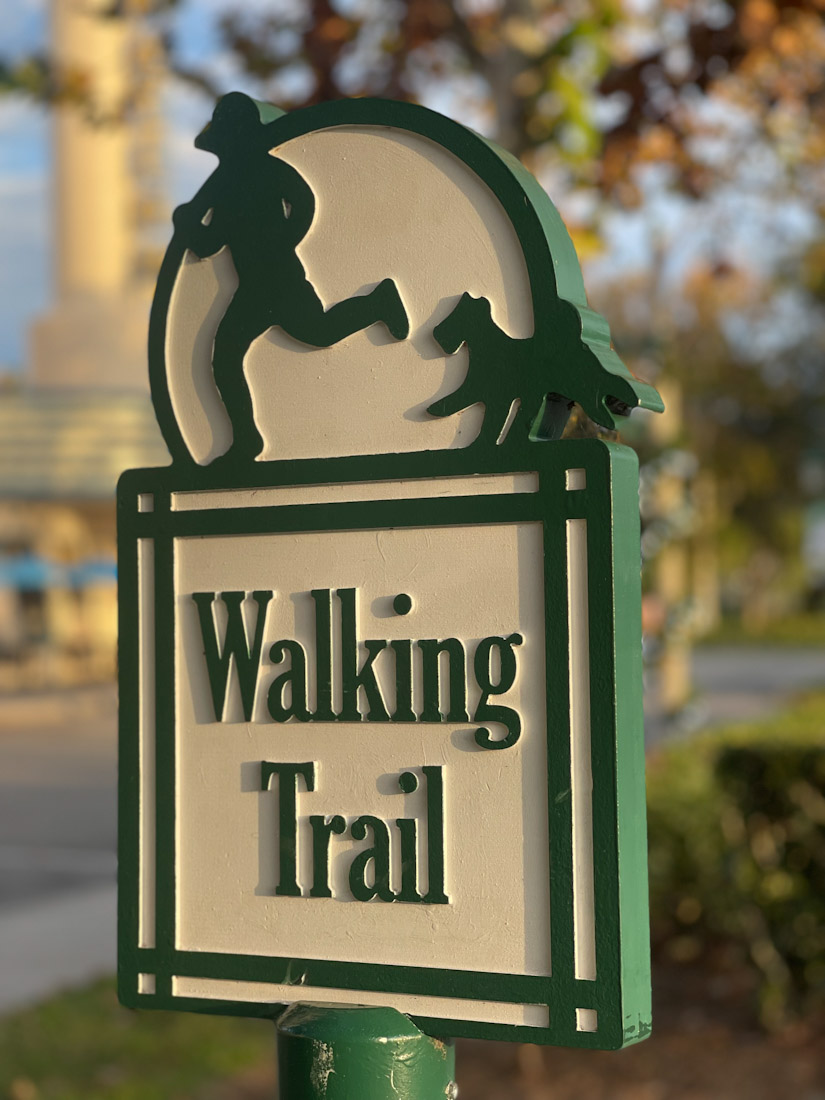 Rent a Bike
While walking is one of the best free things to do in Celebration, you can also hire bikes if pedaling is more of your preference!
Celebration Bike Rental (700 Bloom St) leases bikes on an hourly, daily, or weekly basis to suit your needs, whether you're day-tripping to Celebration or staying for a longer vacation.
If you're not too confident or prefer to learn more about the area, join the 7-mile bike tours with a professional tour guide.
Spend a Penne on Pasta
Kicking off the handful of restaurants in Celebration is Reggiano's (691 Front St), where guests can dine indoors or outside at the enclosed patio that overlooks the lake.
Choose from wood-fired pizza, fresh pasta, seafood, or steak, and wash it down with wine, beer, or the cocktail menu.
Enjoy an Ice Cream
Sit in or take out an ice cream cone or cup from Kilwins Celebration (671 Front St, Suite 140).
The old-fashioned confectionery store also sells sundaes, chocolates, fudge, and covered fruit- enough to satisfy every sweet tooth.
Dine at Downtown Diner
Another Front Street restaurant is the family-favorite Downtown Diner (701 Front St).
This is the best option for breakfast, with a menu stuffed with pancakes, eggs, and waffles.
Lunch and dinner consist of wraps, burgers, and loaded fries.
Choose from diner-style seats at the long counter or tables for bigger groups.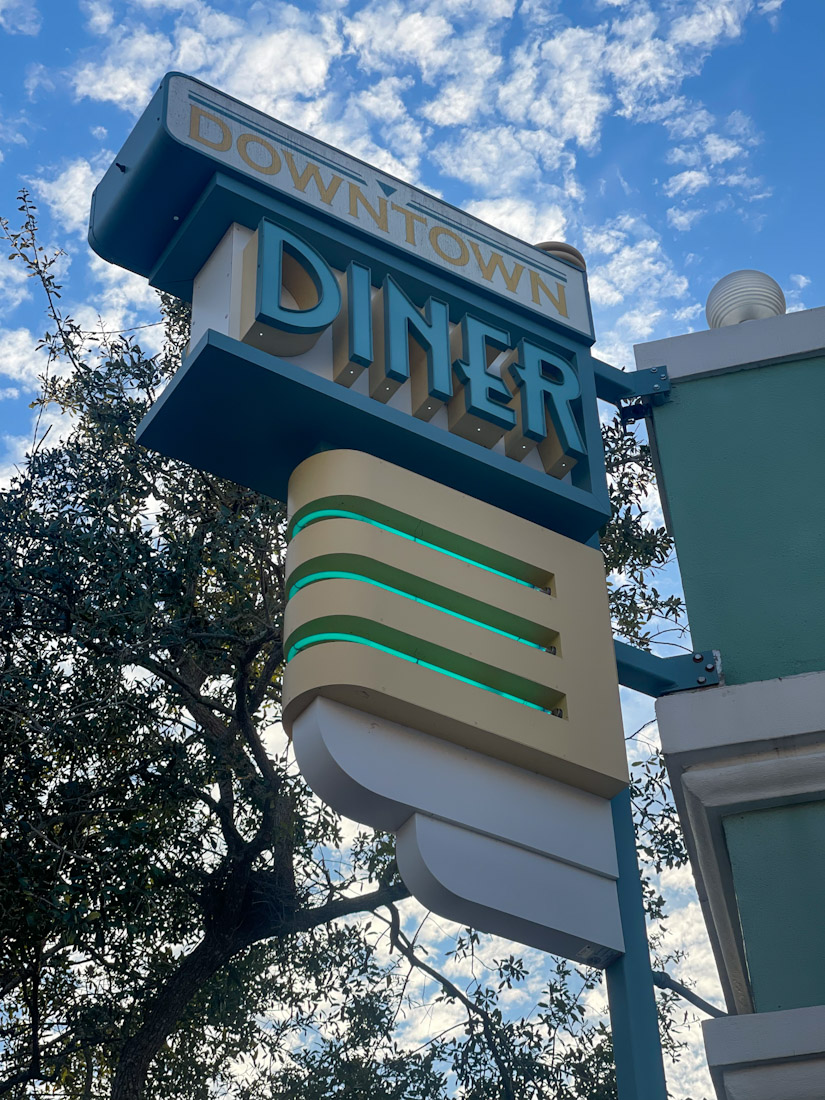 Desserts for Dogs
Don't leave your dog out!
Woof Gang (671 Front St #120) offers fur-friendly treats for pups and grooming services for local dogs.
A Slice of New England in Orlando
Did you enter Town Tavern (721 Front St) and turn into Massachusetts?
Dine on chowder or lobster (lobsta) roll, sip a craft beer, and watch sports on TV at this Downtown pub.
Play Golf
Navigate the greens and fairways of Celebration Golf Club's 18-hole golf course.
This scenic green is praised for its conditions, friendly service, and food at the clubhouse (701 Golfpark Dr).
Keen putters might want to consider staying overnight for morning access to the course.
Architecture Walk
While avid theme park goers will be familiar with the perfectly planned out streets of the likes of Magic Kingdom, they may find their first time in Celebration slightly surreal.
The land was a blank canvas for architects Cooper, Robertson, and Partners, and Robert A. M. Stern to create their vision of a perfect place to stay.
The Post Office (601 Market St) is a round building designed by Michael Graves, and the Welcome Center (950 Celebration Blvd) by Philip Johnson uses multiple pillars at its entrance.
Look out for the Bank of America building (700 Celebration Ave Suite 100), previously The Preview Center, created by Charles Moore, and wander through some residential streets to see the Classical, Colonial, French, Coastal, Mediterranean, and Victorian exteriors.
Thanks to its variation, influence from other destinations, and coverage of many eras admiring the architecture is one of the more unique things to do in Celebration.
Celebration Events
Check out the following events to see if they are happening when you are next in town, or plan a visit around the festivities!
Support Local at the Farmers' Market
Join locals at the weekly Farmers' Market, where small businesses sell their wares.
Choose from crafts such as handmade soap or fresh produce like fruit, vegetables, and baked goods.
Vendors are located under canopies that line the street close to the river.
Art Walk
Bookmark the official Art Walk and Wine website for the next exhibition dates in Celebration.
Enjoy the work of local artists and socialize with some drinks – a winning combo!
Celebration in December
Does it get any more magical than Celebration at Christmas?
The town puts on a nightly event called Now Snowing, where white stuff falls from the sky and settles on Market Street.
Kids can also have a go on the ice rink and Express Train!
For more details, check out our guide to Celebration at Christmas.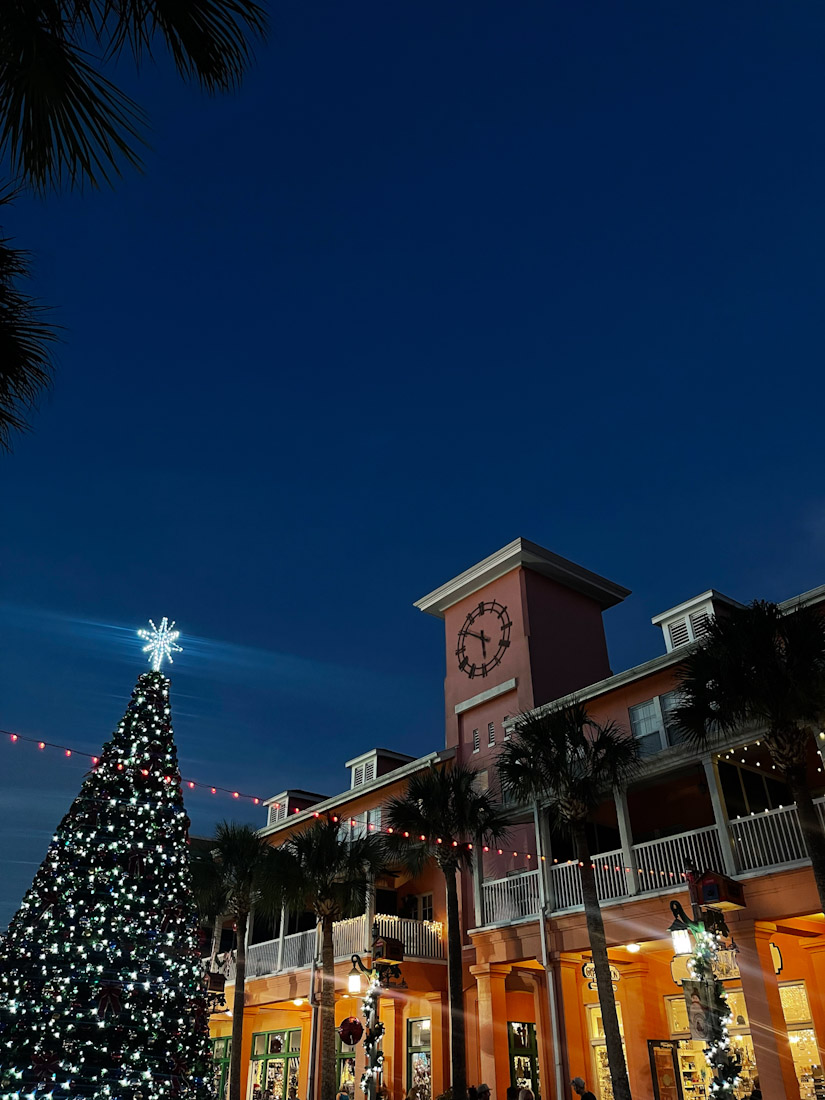 Things to Do Near Celebration, Orlando
Once you've covered all of the above Celebration attractions, take a day trip to one of the following for theme parks, city life, and some time in the sand.
Old Town Rides
Just two miles from Celebration is a vintage-feel theme park with rides for big kids and wee ones.
Its main street is packed with restaurants and stores, too.
Orlando for Theme Parks & Shopping
During a trip to Orlando, you won't want to miss drinking your way around the world at Epcot, seeing Minnie and Mickey at the Walt Disney World Parade, casting a spell at the Wizarding World of Harry Potter at Universal Studios, or being amazed at Ripley's Believe It Or Not on International Drive.
Other things to do include airboat rides to see alligators in their natural habitat and hitting the shops at The Mall at Millenia and The Florida Mall.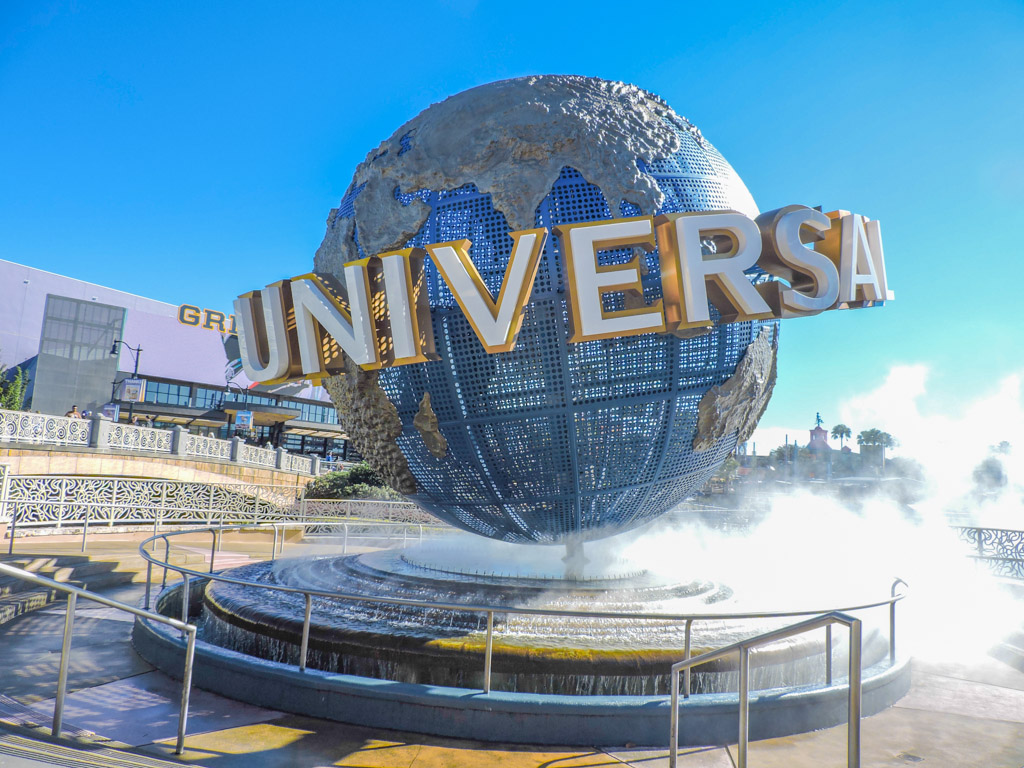 Tampa for City Attractions
If you are craving some city life, drive for just over an hour to the west of the state and spend the day at The Big Guava.
Here, you can watch live sports, see cigars being made, drink craft beer in hip bars, and visit heaps of museums and galleries.
Check out our guide, things to do in Tampa, for more.
Cocoa Beach to Escape the Orlando Crowds
Or, if you prefer a day digging your feet into the sand and swimming in the Atlantic Ocean, drive east to Cocoa Beach.
This barrier island is home to six miles of beach, oceanfront parks, and a historic pier with two restaurants on it.
You'll also find more bars and restaurants in Downtown Cocoa Beach or in the City of Cocoa close by.
Look out for the Kennedy Space Center, which sits at Cape Canaveral just to the north.
Check out our guide, things to do in Cocoa Beach for full details.
Hotels in Celebration
Meliá Orlando Celebration is part of the Walt Disney World Good Neighbor hotels, and guests love the outdoor swimming pool, free theme park shuttle, and suites with kitchens.
Check rates and dates at Expedia and Booking.
Delta Hotels' modern accommodation offers a huge outdoor pool with waterslides, an on-site restaurant, and a bar, as well as contemporary rooms.
Check rates and dates at Expedia and Booking.
Celebration Travel Information
Regardless of when you plan to visit, Celebration is a compact, walkable, pretty town and an easy day trip from Orlando at, less than 22 miles away.
Orlando International Airport (MCO) is the closest airport, and most visitors arrive by car.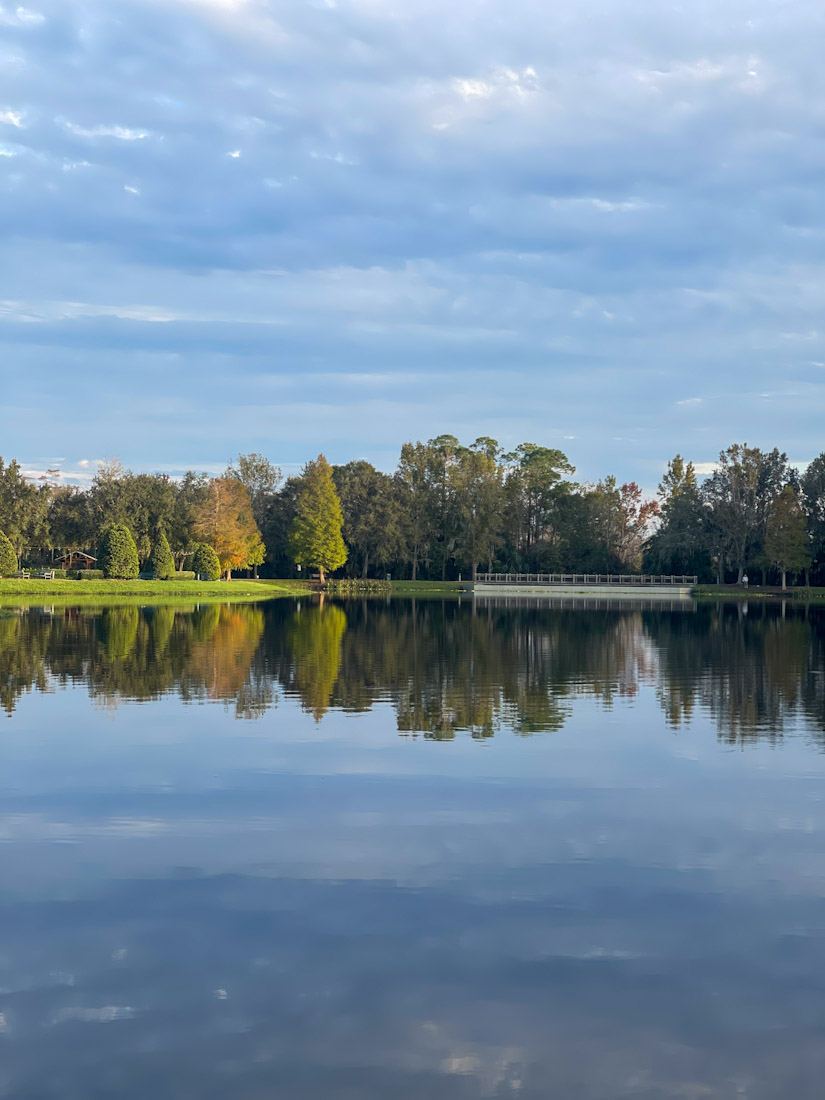 Our Orlando Travel Guides