This article has links to products and services we love, which we may make commission from.

Is Orlando on a budget possible? Yes! We can show you how to visit the famous parks, spend time, without spending too much money, on International Drive (I-Drive), choose affordable accommodation and still have a great time in Orlando on the cheap.
This guide will also detail how to do Disney on a budget without skipping out on the fun.
We've divided the post into sections to cover everything you need to know including choosing affordable accommodation in Orlando, how to get to International Drive low cost, how to save money on the ground without missing out any activities and most importantly, how to make the best of your time at Walt Disney World and Universal Studios, the star attractions of this fun city in Florida!
You might also like our guide to Orlando for spring break if you're planning a big family trip while school's out.
Plan the ultimate escape to the city with our Orlando bucket list.
1. Orlando on a Budget – Accommodation
While planning a trip to Orlando, consider three factors for your accommodation options:
Location
Budget/quality ratio
Shuttle buses to Orlando parks
For us, the prime location was International Drive because staying at Walt Disney World itself was not feasible price-wise and we also wanted to visit Universal Studios.
Since the two parks are 11 miles apart we decided that International Drive was the best option for us since it is in the middle.
There's a lot going on at iDrive too! There are plenty of places to eat, drink and attractions such as shopping, museums and game-based activities.
Traveling with your partner? Check out these fun and romantic things to do in Orlando together!
2. Choosing a Hotel on International Drive
After a quick squint at Booking.com and TripAdvisor, you'll see that many of the hotels on I-Drive are actually pretty cheap!
Then when you dig deeper you realise that the majority of them are stuffy, outdated and have pretty poor ratings.
Note: Please do take TripAdvisor reviews with caution, as people are more likely to leave negative rather than positive reviews! I also tend to check Google and hotel social media account hashtags for a balanced view.
3. Avanti Resort
We stayed at Avanti International Resort (8738 International Drive) because it is modern, has a swimming pool and a shuttle bus service to both Walt Disney World and Universal Studios.
The hotel is perfect.
Location, price and facilities are exactly what you need for your time in Orlando. Great base, safe and clean.
The room amenities include aircon, TV, and a hairdryer.
Onsite there is a shop that sells snacks, a small fitness suite and friendly staff at reception.
Our friends also stayed here on our recommendation. They visit Orlando annually and loved Avanti.
While Avanti resort is not the most budget Orlando hotel, the bus transfers and its location helped keep costs down.
You can check availability at Expedia, Hotels, and Booking.
Where to Stay on International Drive
We can personally recommend the Avanti International Resort (8738 International Dr), which is a modern hotel with compact fitness suite, on-site shop, outdoor pool, and shuttle buses to the parks.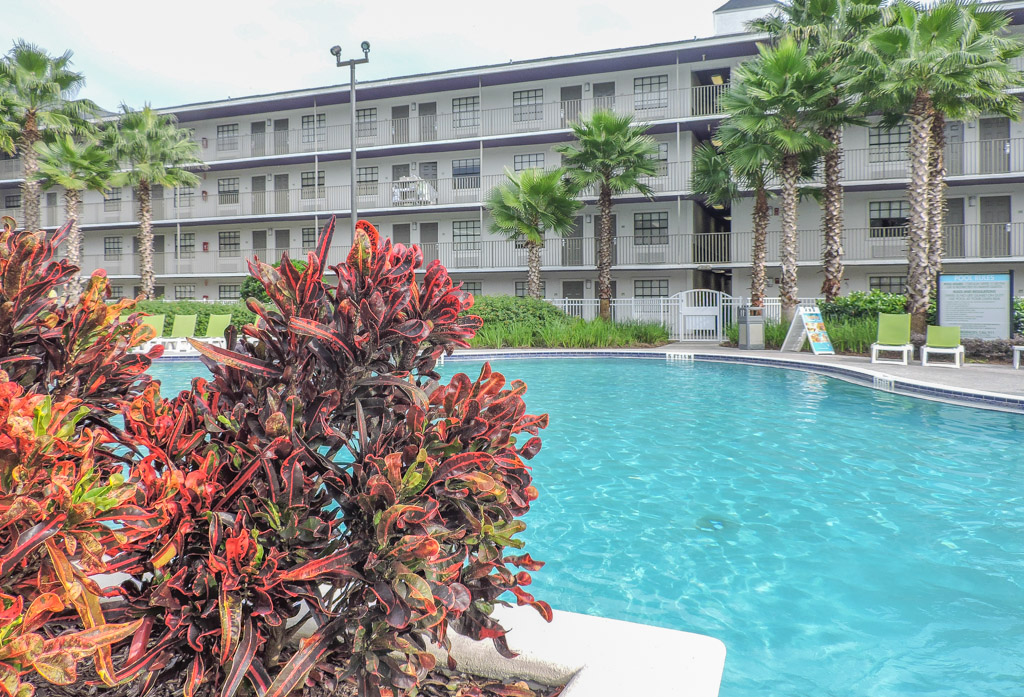 Budget tip: We use Booking.com because they have a tiered loyalty program that offers cheaper online prices the more the book with them and once you reach tier three you get free upgrades and breakfast if the hotel offers it.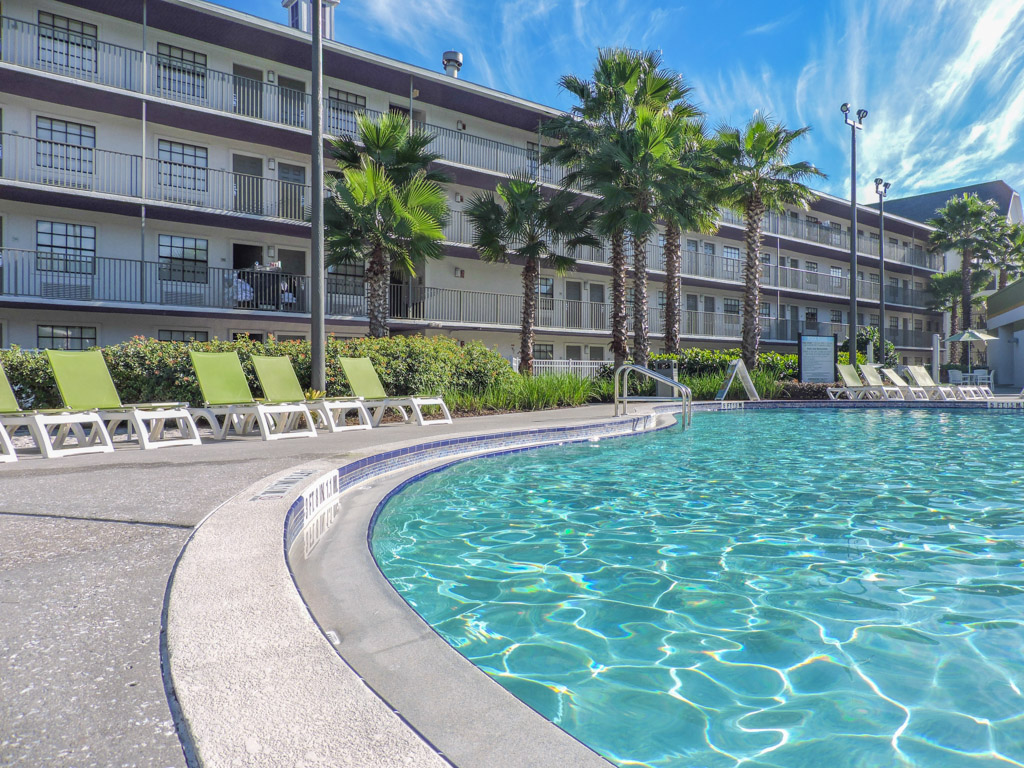 4. Hidden Costs of International Drive Hotels
Three things you have to consider when choosing your hotel are:
1. The added resort fees which are often not disclosed during the search/booking
2. The additional cost of shuttle buses to Walt Disney World and Universal Studios, if any
3. Timings of the return shuttle bus from Walt Disney World – will you make the Once Upon A Time Castle Projection Show?
5. Book During Low Season
I know this is not feasible if you have little ones in school but we visited Orlando in January and had the parks to ourselves.
The longest line was Space Mountain in Tomorrowland located at Walt Disney World's Magic Kingdom and we waited for one hour.
The signs during line up tell you how long you can expect to wait.
We whizzed around Universal Studios two times, going on many of the rides multiple times.
We literally got off the ride and went back on it again.
High season means more crowds, events and heat.
Don't underestimate how the weather can slow your time down at theme parks.
Our January visit required a cardigan for most of the day and did get quite chilly at night.
It was just a bit too cold to sit by the pool for any length of time.
I did use the jacuzzi at Avanti though.
During low season, hotels in Orlando are more affordable and offer deals to encourage visitors to fill beds.
Transport times are quicker too.
We left the Avanti Resort at 08:10 and were inside the Magic Kingdom at 09:40.
This even included taking the boat instead of the second monorail!
We lucked out as the magical Once Upon A Time Castle Projection Show was one earlier than its regular time slot at 22:00.
This meant we saw it before heading for the shuttle bus.
The time slot changes throughout the year, be sure to check what time it starts because you don't want to miss it.
6. Orlando Airport to I-Drive by Bus
While the majority of visitors to Orlando hire a car once they touchdown, the best way to keep costs down is to use the public bus service.
The #42 Lynx bus will take you from Orlando Airport to I-Drive for $2, so cheap!
The journey takes around 1 hour, depending on your drop off point.
7. Orlando Airport to I-Drive by Uber
An Uber taxi will cost anything between $23 – $63 making the public bus the cheaper choice.
However, Uber rides offer the luxury of door to door taxi service and you don't have to sit with your luggage.
It is also quicker at around 30 minutes.
We took the bus route to International Drive and an Uber back.
If you are on a budget, don't even think about a taxi.
8. International Drive Hotel Shuttle Buses to Walt Disney Parks
Ensure that your I-Drive hotel has shuttle buses that run daily to from International Drive then Walt Disney Parks.
The two are just under 10 miles apart and take two hours to walk between or a $10- $25 Uber depending on where your hotel is on I-Drive.
The shuttle buses drop you off at Epcot and can take around 30-40 minutes.
Next, you hop aboard the Disney monorail and buses to the other parks.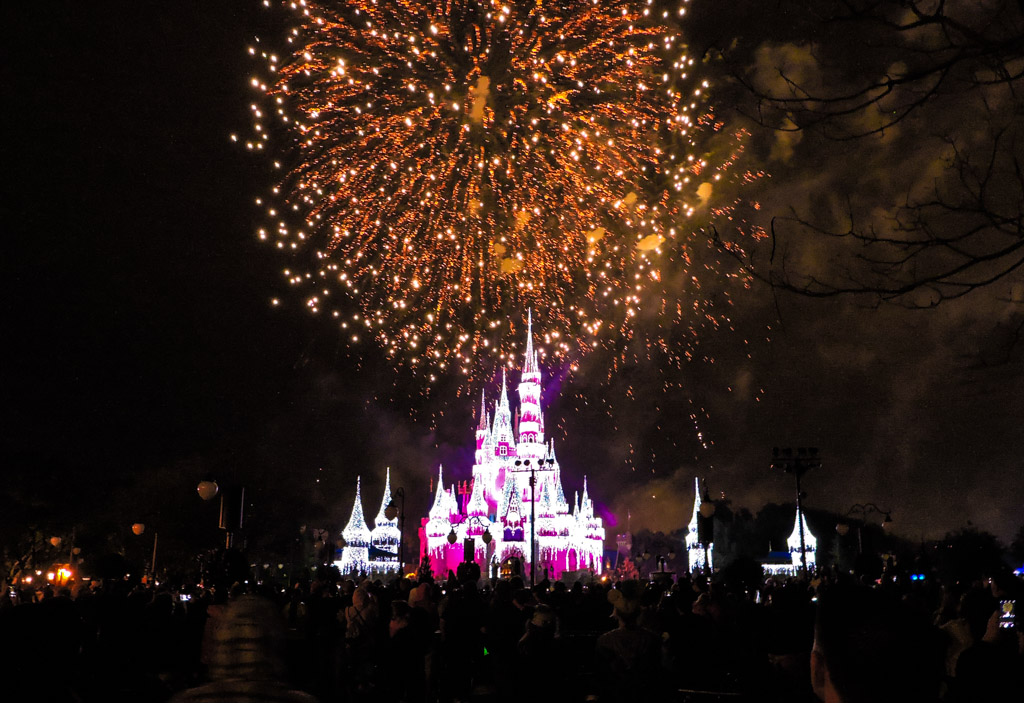 9. International Drive Shuttle Buses to Walt Disney Parks
Alternatively, you can reserve a spot on a shuttle bus which picks up from hotels at 9am and drops you back off at 6pm.
10. International Drive Hotel Shuttle Buses to Universal Studios
Depending on where you are based on International Drive you might be able to walk to Universal Studios.
Alternatively, hotel shuttle buses take around 15 minutes.
11. International Drive Shuttle Buses to Walt Disney Parks
Alternatively, you can reserve a spot on a shuttle bus which picks up from hotels at 9am and drops you back off at 6pm.
12. I-Drive Coupons
International Drive can best be described as a far more impressive Blackpool (England) and less overwhelming Las Vegas!
One of the benefits of staying here is that there are countless cheap food and drink opportunities.
You can find coupons for money off at a number of restaurants, bars and at your hotel.
Just ask the concierge.
13. Happy Hour on iDrive
Many of the bars on International Drive put on happy hours where popular drinks have money off or you can buy 2-4-1.
For example, Miller's Ale House had $2 cocktails in the evening.
Look out for the signs outside on the strip.
Read next: Restaurants on I-Drive featuring all cuisines.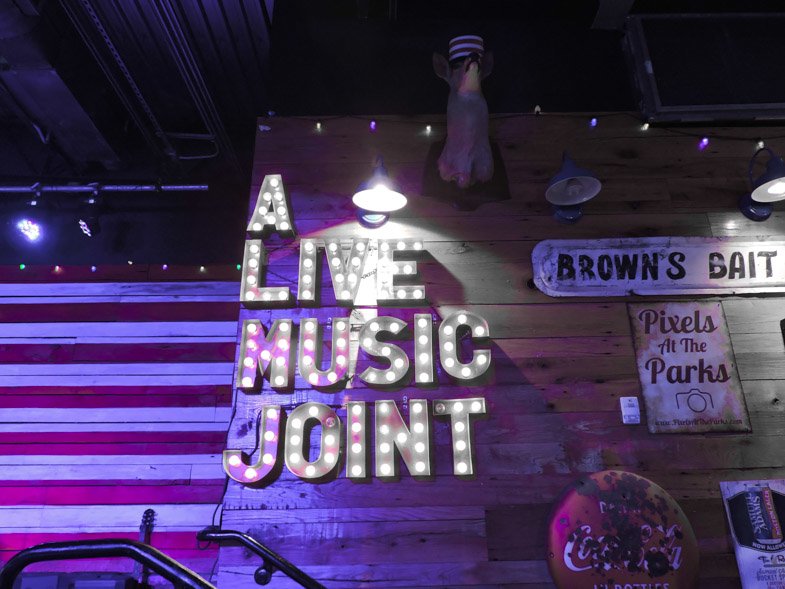 14. Discount Cards
Check out the likes of the Eat, Drink and Play Card for discounts on well known and lesser advertised establishments.
This card will also give you discounts on activities on I-Drive such as Ripley's Believe It Or Not Orlando Odditorium.
International Drive has lots to offer small and big kids alike.
We simulated flying at iFly, talk about feeling the force.
In Orlando, the fun does not stop when you leave Walt Disney World or Universal Studios!
Read all about the best things to do in on International Drive.
15. I-Ride Trolley
There is a hop-on/off bus which runs along International Drive from 8:00 AM to 10:30 PM.
The air-conditioned iTrolly stops the top attractions and restaurants. Ideal for the hotter seasons, families and those who prefer not to walk.
You can book here and show the driver the e-voucher on your first ride.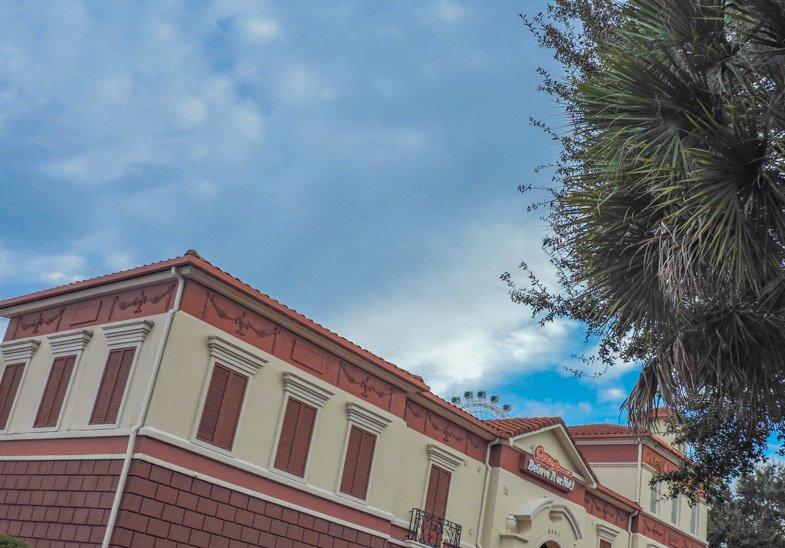 Disney on a Budget
"It's kind of fun to do the impossible" said Walt Disney, so let's see how possible it is to conquer Disney World on a budget!
Firstly, you just have to pay the ticket price, there is no way around it and it will be worth every penny.
16. Prioritise Your Disney Trip
Prioritise what you want to see or let the Disney Genie app help you plan the perfect day based on preferences.
There are four parks under the Walt Disney World Parks bracket.
How can you visit so many parks in one day?
17. Disney Park Hopper Ticket
Time means money, money buys time. This is especially true at theme parks.
The Walt Disney Park Hopper allows you to jump between the four parks using the monorail and bus service.
Weigh up the price of the park hopper ticket and what you are prioritising during your visit.
You can see today's prices here.
You can plan your park hopping using the My Disney Experience app.
18. Value Your Time – Disney Genie+
Take advantage of the Disney Genie+ service which allows you to select three rides.
The software then gives you an allocated time slot.
FastPass+ used to offer a similar service.
19. Prioritise Your Time at Disney
After reading out guide and studying deciding where you want to go during your trip to Disney you should have a good idea of how to plan your trip best.
We went to Magic Kingdom first, Disney Hollywood Studios (#8 bus), then back to the Magic Kingdom for dusk.
If I was to do it again I would head to Hollywood Studios in the morning, do the rides using the Disney Genie+.
Then I would make my way to Magic Kingdom in daylight then stay for the night show, the park really does light up!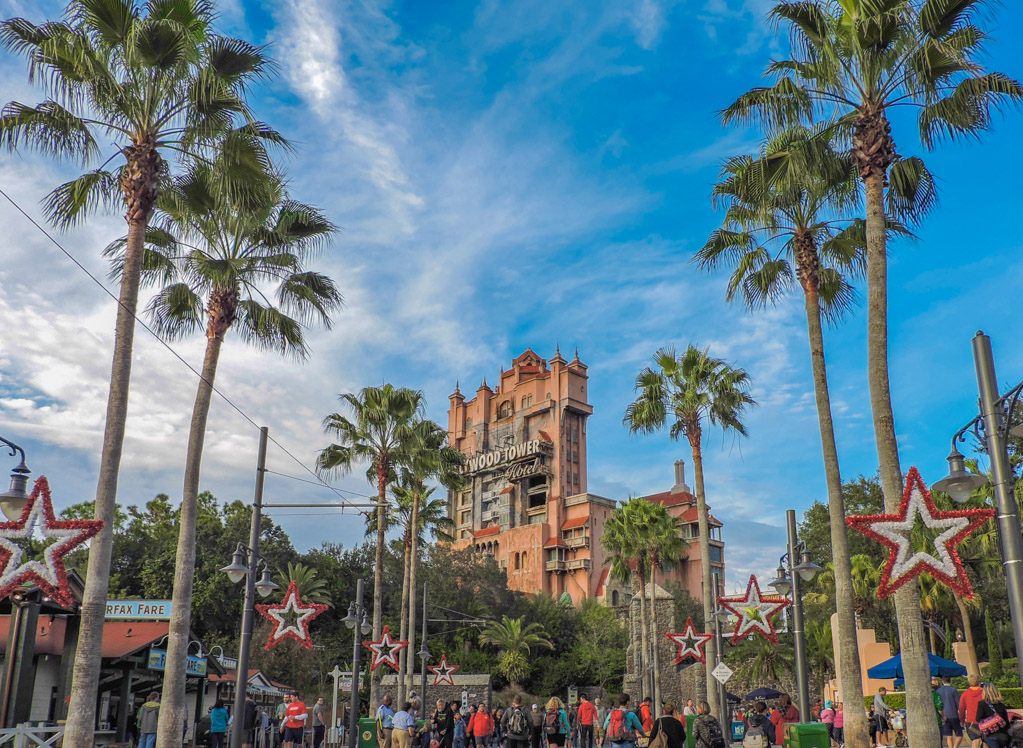 20. Food and Drink at Disney
You won't be surprised to hear that food is expensive and there are lots of hot dogs, burgers, and turkey legs (yes!) on offer.
Good news budget lovers, you can take your own food into the park!
So pack your sandwiches and snacks.
We took an empty bottle into the parks and filled up at the water faucets.
Stay hydrated, it's a long day and it can get hot.
If you are on a vert tight budget, skip the alcoholic drinks at Disney.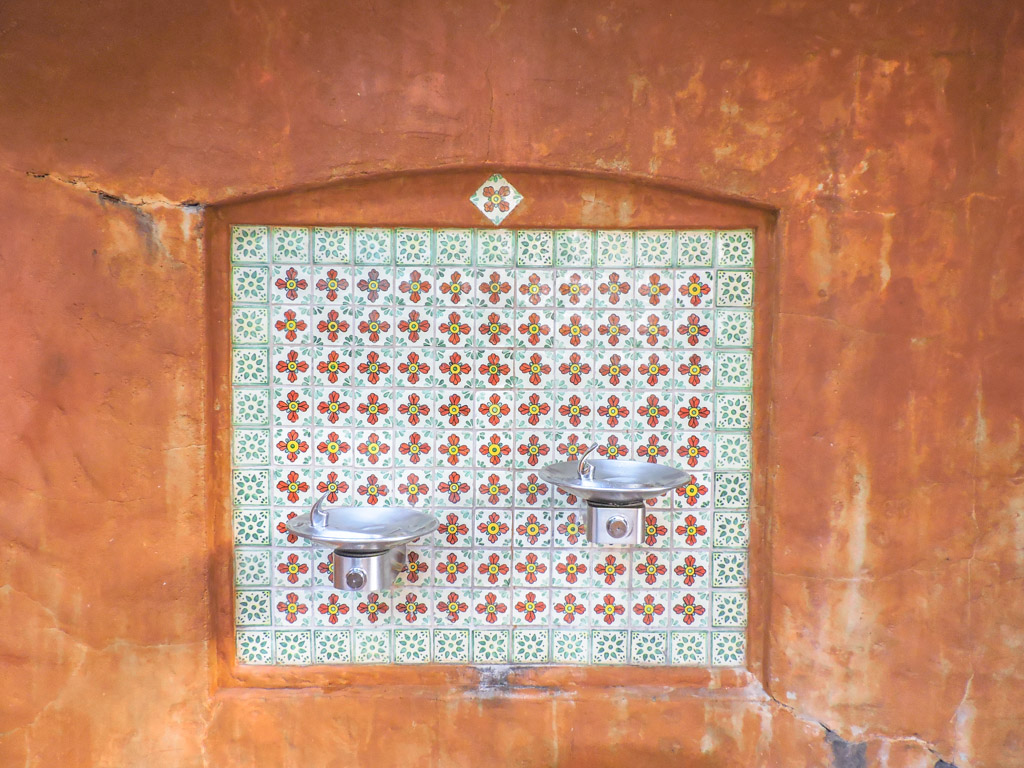 21. How Much Does Disney Cost?
Our one day at the Walt Disney Parks set us back $83 in total:
Minnie ears: $23
Hot dog x 2: $14
Churro x 1: $4
Burger and fries x 2: $24
Tea/Coffee: $free – the girl was going off shift and couldn't be bothered!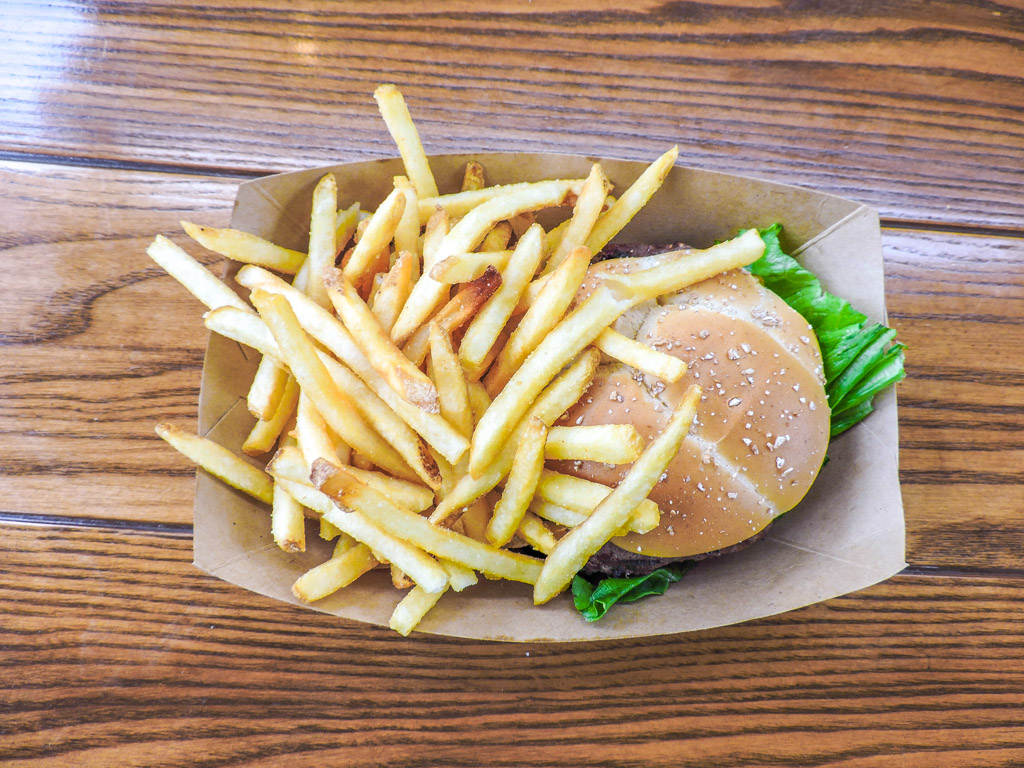 ---
Universal Studios on a Budget
Universal Studios is for the big kids.
As soon as you walk through the bars and restaurants of CityWalk you get the vibe that the innocent kid was left in awe at Disney and now the cheeky teenager is out to play!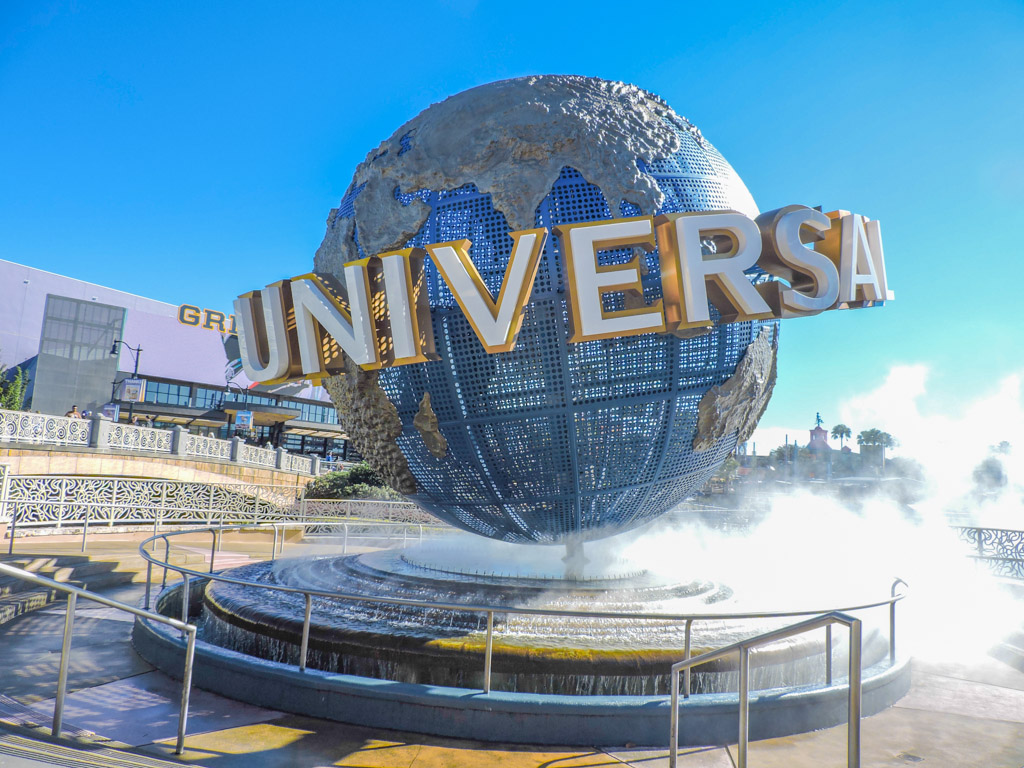 22. Prioritise Your Universal Studio Plans
There are two sections at Universal Studios – Islands of Adventure and Universal Studios Florida.
Friends who have been during high season say you need two days for both.
January served us well, we managed to get around both islands, twice!
I was keen to take a ride on the Harry Potter train (obviously!) so we prioritised the big roller coasters on Islands of Adventure then left Hogsmeade on the spectacular Hogwartz Express.
My partner isn't a fan and he even thought it was neat.
Harry must have done some of his magic because there was no line for the train.
We dined in San Francisco, rejoicing that there were more than just burgers, and had drinks to the Blues Brothers on 5th Avenue.
The Hollywood Rip Ride Rockit was conquered three times and Marge Simpson took a shine to my partner!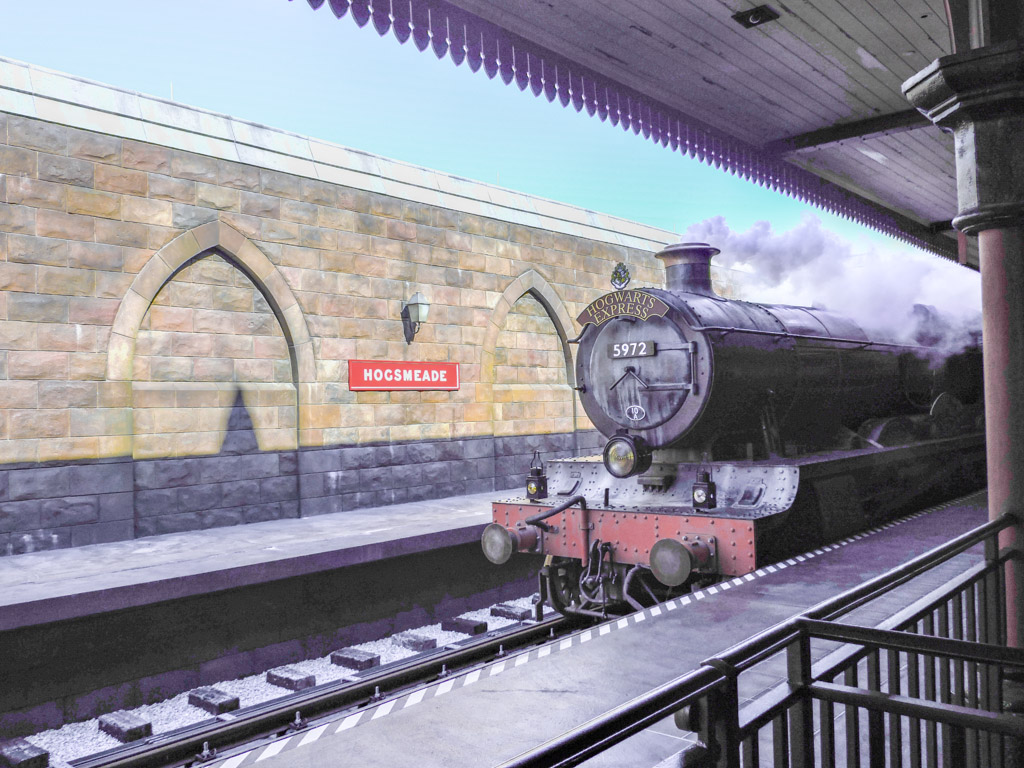 23. Universal Express Passes
It wasn't an invisibility cloak that got us around the park two times in one day – it was the Universal Express Passes.
This is a premium pass which can be added to the price of your ticket.
It allows you to skip the lines one time per participating ride at Universal Studios and Universal's Islands of Adventure.
Yes, it costs more but it saves you time and frustration.
24. Single Rider Options
While there is no monetary saving by riding alone, it saves time for more rides!
Head to the single rider lines if you don't mind riding with strangers.
We did this for the busy Harry Potter and the Forbidden Journey on the Islands of Adventure.
25. Lockers at Universal Studios
Most rides go loop da loop and/or up and down at force, so the park enforces a no bag policy on rides.
Some rides don't even allow you to have anything in your pockets but do have free lockers in each section.
Save time, don't bring a bag or head straight to the lockers, store your belongings and hit the free highs!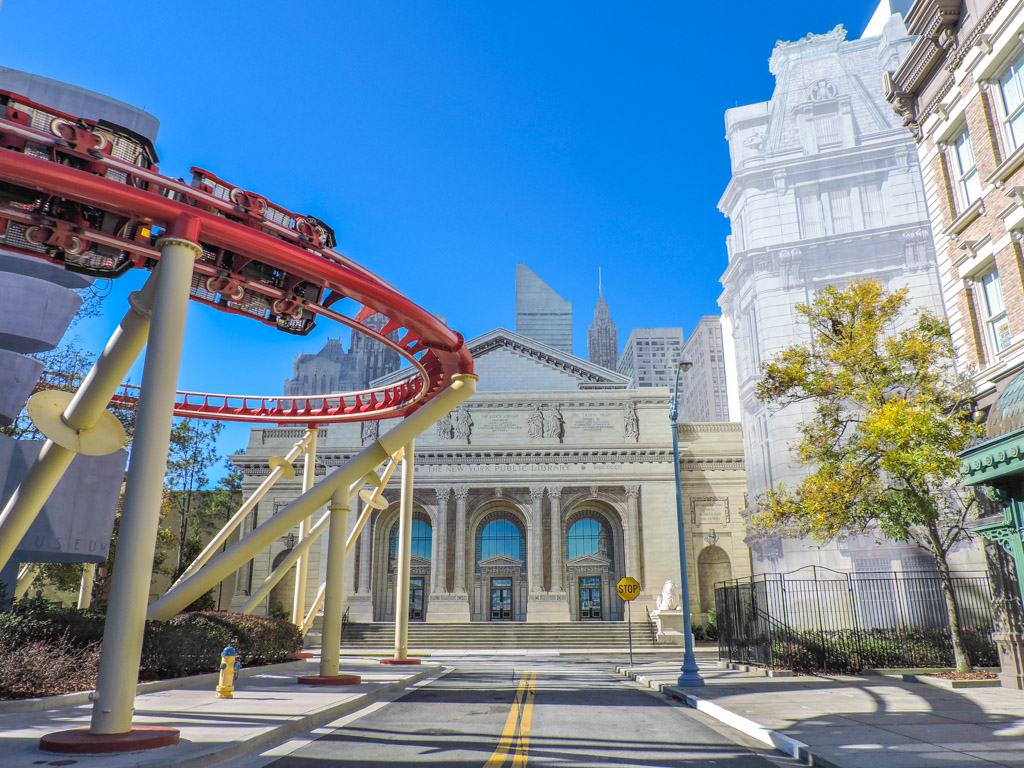 26. Food and Drink at Universal Studios
Two 'foot long' hot dogs were the same price as two main meals at an Italian restaurant on I-Drive, yikes!
Again, be prepared and take food with you.
A beer will set you back $8 and the Butterbeer is worth every penny!
27. How Much Does Universal Studios in Florida Cost?
We spent $85 during one day and one early evening at Universal Studios.
Croissant x 1/panini x 1: $21
Beer x 2: $16
Frozen cocktail + beer x1: $18
Butterbeer x1: $10
Hot dogs x 2: $20
---
28. Orlando on a Budget Tips
Avoid high season
Shuttle to the parks
Prioritise which parks
Fork out for fast passes
Use the single rider option
Take lunch and snacks
Don't take kids!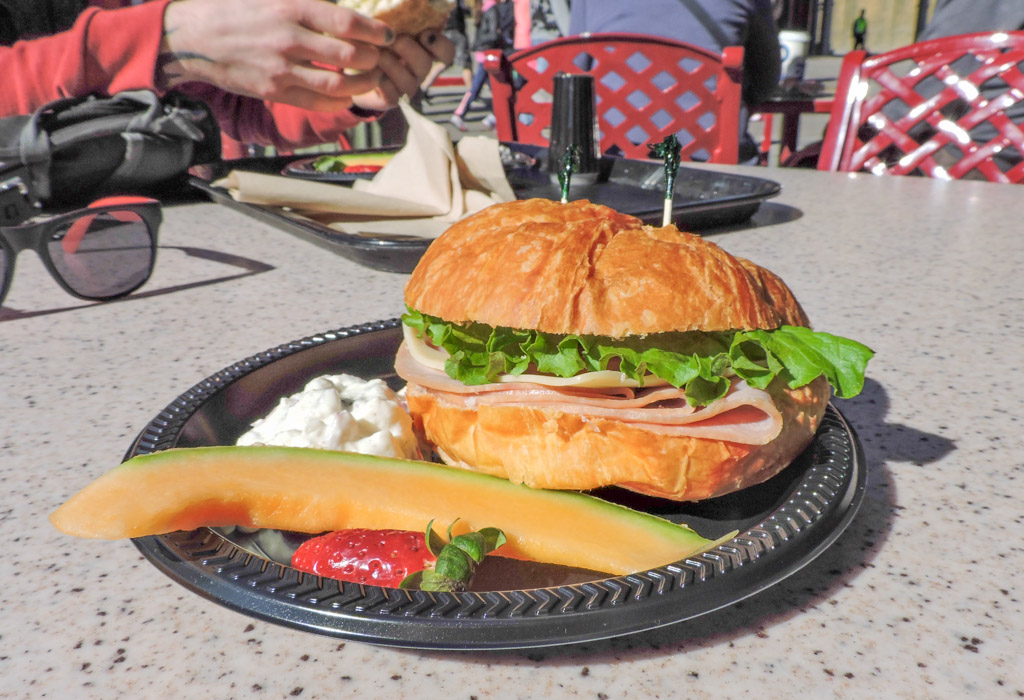 Our Florida Travel Guides
Final Words
Although a trip to Orlando bit a chunk out of our budget, we both agree that the experience was priceless! I suppose deep down we are all like Peter Pan, and Orlando gives you the chance to never grow up! Well until the credit card bills come in.
---
Thank you to Universal Studios, Walt Disney World, and Visit Orlando for media passes as well as Avanti Resort for the media rates and upgrade. An honest review as always.