This article has links to products and services we love, which we may make commission from.

There are so many fun things to do on the North Shore of Massachusetts! This area is well-known for its gorgeous beaches, exceptional whale-watching opportunities, and classic coastal New England charm.
But there's even more to this region once you leave the coastline!
From historic homes to cool microbreweries, from beautiful state parks to welcoming apple orchards that make for the perfect fall activity, you'll find plenty of options all year-round in this region north of Boston.
The North Shore of Massachusetts generally encompasses all the towns north of Boston to the New Hampshire border.
The towns along the coast are definitively North Shore, while the inland towns still considered to be part of this region include those as far west as Methuen and Andover.
This guide is organized from north to south, starting in Amesbury and working our way down to Salem, generally sticking close to the coastline to give you options from the sea to the farms.
The Best North Shore, MA Things to Do
Cider Hill Farm, Amesbury
Some of the best apple-picking on the North Shore is at Cider Hill Farm in Amesbury (45 Fern Ave).
This inter-generational farm is beautiful and really large, sitting on more than 145 acres.
Pick your own apples, shop the farm store, try a warm cider donut, and even check out the seasonal hard cider selection!
Salisbury Beach Camping, Salisbury
If you're looking for some fun camping, the North Shore of MA is perfect for your outdoor adventures.
Visit Salisbury Beach State Park (1 Beach Rd) to camp at any of the 484 campsites between May and October.
You can also explore the town, the beach, and the surrounding natural area from the campground.
Downtown Newburyport
Newburyport is one of the best cities to visit on the North Shore of Massachusetts thanks to its interesting brick architecture, gorgeous river views, interesting shops, and delicious restaurants.
Head to The Grog (13 Middle St), one of the oldest restaurants in the city, and Best of British (22 State St) for authentic goods from the UK!
Finish your trip with a coffee from Plum Island Coffee (14 Market Sq) and a walk along the boardwalk.
Check out our guide to things to do in Newburyport for lots of other suggestions.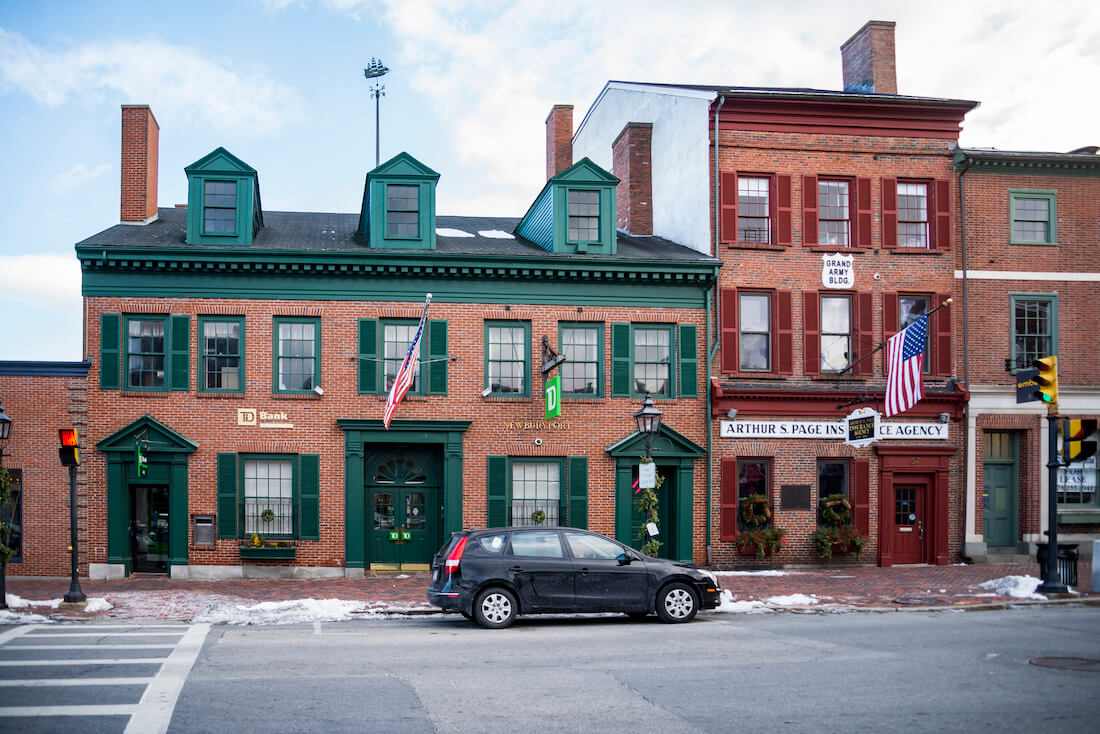 Maudslay State Park, Newburyport
Maudslay State Park (74 Curzon Mill Rd) is one of the most beautiful natural areas on the North Shore, north of Boston.
More than 16 miles of trails wind through multiple types of landscapes: forests, meadows, and even historic 19th-century gardens and architecture.
Maudslay is also idyllic for its cross-country skiing trails in the winter — it features in our top places to ski in Massachusetts.
Plum Island Beach and Parker River Wildlife Refuge, Newburyport
Go to Plum Island if you're looking for the best North Shore beaches.
Besides the basic public beaches on both sides of the barrier island, you can also visit the Parker River National Wildlife Refuge (6 Plum Island Turnpike).
Soft sands, big waves, and long stretches of coastline make these beaches a can't-miss experience.
Parker River is one of the best spots in Massachusetts in the spring for spotting migratory birds as they start to return.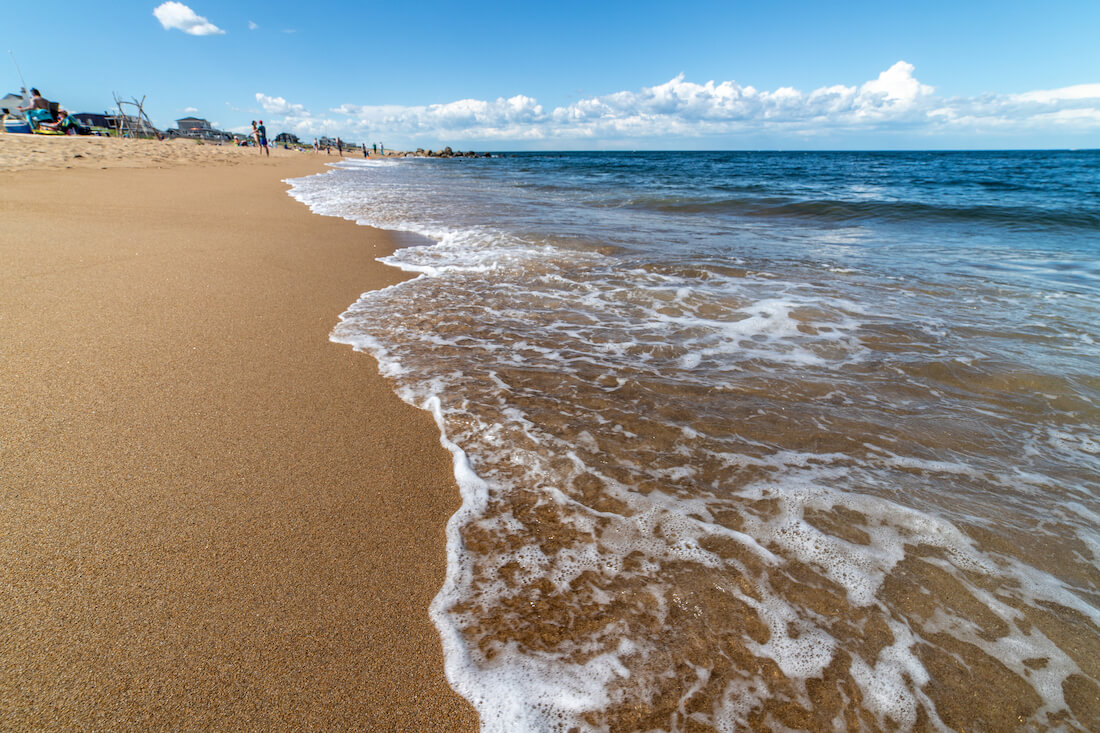 Newburyport Rear Range Light Dinner
Reserve a private dinner at the top of the Newburyport Rear Range Lighthouse (61 Water St) for a truly unique evening.
Choose a meal from one of four local restaurants and enjoy a special night with your own private waitstaff.
The rental fee is actually a tax-deductible donation to The Lighthouse Preservation, so you can feel good about supporting this historic landmark!
Bob Lobster, Newbury
Bob Lobster (49 Plum Island Turnpike) is an iconic seafood restaurant on the North Shore, and its menu features simple classics and creative twists.
You'll love the basic fried clam dinner, but you could also opt for the lobster poutine or wasabi specialty lobster roll.
This seafood shack on Plum Island hits the spot every time, and you can even finish off your meal with an ice cream cone!
Castle Hill on the Crane Estate, Ipswich
If you're looking for special things to do on the North Shore in MA, head to Castle Hill on the Crane Estate (290 Argilla Rd).
Rolling hills, an amazing view of the sea, and an absolutely incredible castle with colorful gardens await you at this estate.
If you are visiting in the summer, you have to stay for a Thursday evening outdoor concert on the back lawn.
Russell Orchards, Ipswich
Russell Orchards Farm & Winery (143 Argilla Rd) is a fun place to go during the warmer months.
More than 120 acres are filled with apple trees and berry fields and a vineyard, making the pick-your-own season especially long.
You can also visit the tasting room to try delicious fruit wines.
Appleton Farms, Ipswich
For a bit of North Shore history, visit Appleton Farms (219 County Rd), the oldest continuously operating farm in the country.
Learn more about the agricultural history of New England on this 1,000-acre farm, visit the cafe, and walk the trails surrounding the pastures and fields.
You can also check out their schedule of events to find something fun to do at the farm.
Woodman's of Essex
It's no secret that Woodman's of Essex (119 Main St) is home to the best seafood in the North Shore.
The original restaurant owner even invented the fried clam!
The menu at Woodman's only features simple and classic items, but you can't go wrong picking any of their amazing options.
This is classic coastal New England fare at its best.
Great Marsh Brewing Co., Essex
Stop by the Taproom and Restaurant at Great Marsh Brewing Co. (99 Main St) for deliciously fresh, local beers.
You can also order a hearty meal from the on-site restaurant.
The taproom features amazing views of the Great Marsh, the largest salt marsh area north of Long Island.
CK Pearl, Essex
Commonly recognized as one of the best North Shore restaurants, CK Pearl (112 Main St) is a family-owned restaurant with award-winning seafood and New England fare.
The best part of CK Pearl might just be that every single table and seat has a view of the beautiful Essex landscape.
You can't go wrong with CK Pearl if you're trying to impress a date!
Quarry at Halibut Point State Park, Rockport
Head to Halibut Point State Park (4 Gott Ave) for tons of outdoor fun.
Known for its essential role in World War II and its contributions to the granite industry, Halibut Point State Park is a perfect place to explore both nature and history.
Check out the amazing view of the ocean, walk around the massive granite quarry, and squeeze in some quality hiking and bird-watching while you're in the park.
Halibut Point is one of our favorite state parks in Massachusetts — be sure to check out the others in that guide!
Motif Number 1, Rockport
If you do only one thing on the North Shore in Massachusetts, make a trip to Motif Number 1 (Bradley Wharf).
This famous fishing shack is one of America's most-painted buildings, and its imagery is recognized across the globe.
Take a photo of this historic building and put yourself in the shoes of countless artists who have come before you!
Check out our full guide with tons of recommendations for things to do in Rockport MA.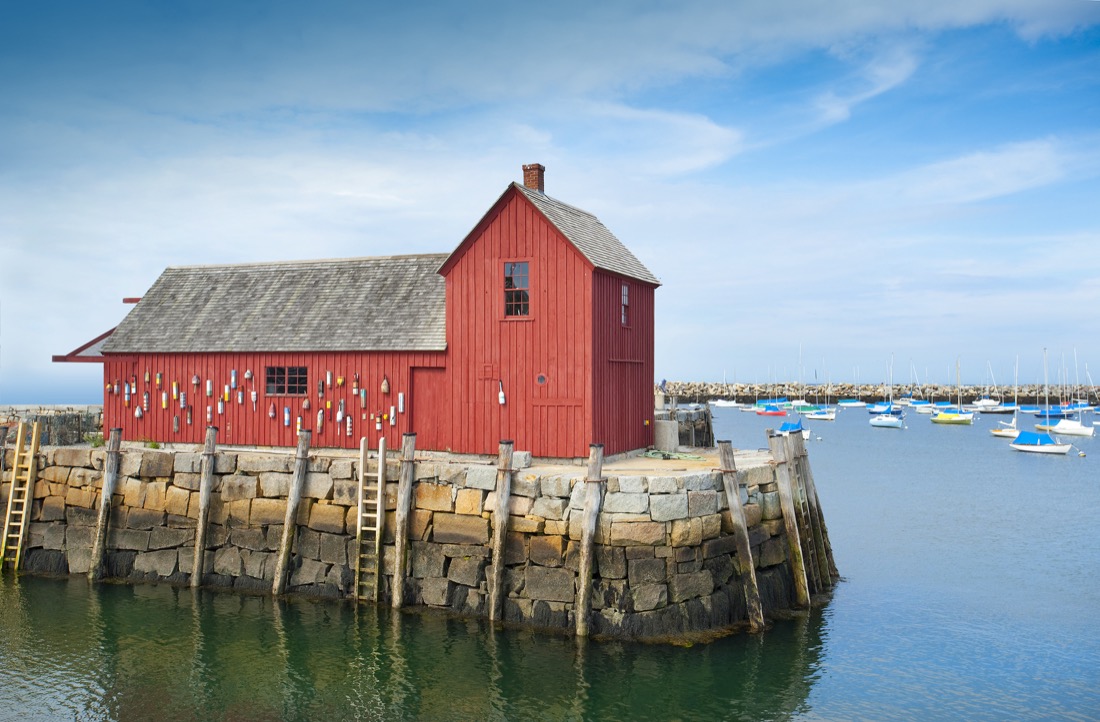 Maritime Gloucester
One of the most underrated museums on the North Shore, the Maritime Gloucester Museum (23 Harbor Loop) is a working waterfront and maritime museum.
From marine education for kids to exhibits teaching about the North Shore's seafaring history, you'll love exploring the site, including its public access waterfront!
Gloucester is also one of the best day trips from Boston — you won't want to miss out if you're based in the city.
Rocky Neck Art Colony, Gloucester
Home to one of the oldest art colonies in America, Rocky Neck (6 Wonson St) is a collective of working artists who use multiple mediums and are inspired by the beauty of Gloucester's seaside environment.
Visit multiple galleries in the warmer months and enjoy the work of some of the best artists in the area.
This is always one of our top recommendations for things to do in Gloucester.
7 Seas Whale Watch, Gloucester
Heading out on a 7 Seas Whale Watch (63 Rogers St) is one of the most adventurous things to do north of Boston.
Boasting a totally unique trip for each new customer, 7 Seas whale watching trips head out to Stellwagen Bank National Marine Sanctuary to observe wildlife in their natural habitat.
To complement your adventure by sea, take this self-guided tour of the area to learn more about Gloucester by land.
Gloucester Harbor Thomas E Lannon Schooner
Head out on a 2-hour sailing trip from Gloucester Harbor on the historic Thomas E Lannon Schooner (Rogers St).
You'll be able to experience what life was like out on the sea one hundred years ago by raising sails and helping the crew on your journey.
Gloucester is one of the most fun North Shore towns, so make the most of your trip by getting out on the water!
Coolidge Reservation, Manchester
Be sure to visit the protected Coolidge Reservation (Summer St) to enjoy the famous and historic Ocean Lawn.
The reservation is located on a peninsula and features a scenic pond and a small forest, on top of incredible views of Massachusetts Bay.
Singing Beach, Manchester-by-the-Sea
One of the most unique North Shore beaches is Singing Beach (121 Beach St).
Quickly shuffle your feet in the sand, run around, and hop and jump to bring out the 'song' from the sand on this small beach.
You can also grab a snack from the canteen to keep you energized for your afternoon in the sun!
Singing Beach is one of the best beaches in Massachusetts — see how many of our favorites you can visit!
Downtown Salem
Salem offers tons of great things to do, including the Peabody Essex Museum (161 Essex St), the Salem Witch Museum (19 1/2 Washington Square North), and an incredible guided ghost tour!
Be sure to explore the city in all of its historic wonder and stop at Gulu Gulu Cafe (247 Essex St) for a delicious lunch.
Check out our dedicated guide to things to do in Salem for lots more suggestions.
You might also like our recommendations for where to stay in Salem for a fun getaway.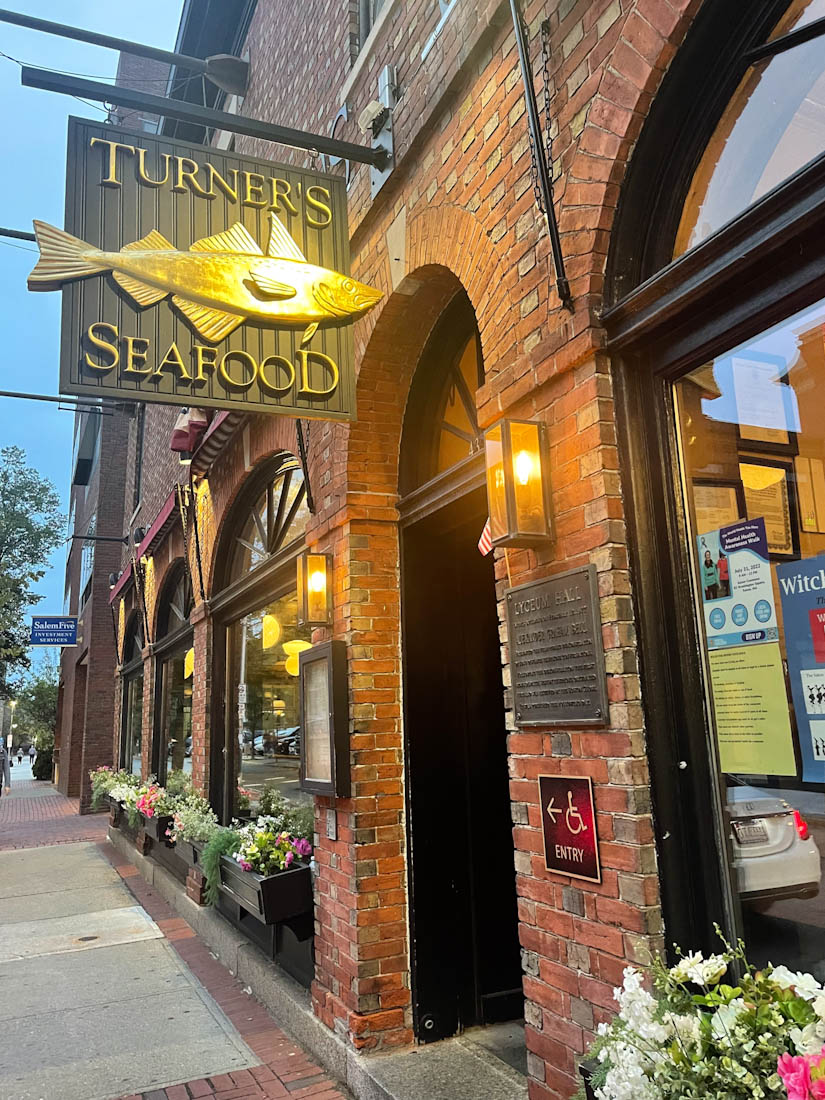 Final Words
Are you ready to explore all these fun things to do on the North Shore? We hope so!
Share your favorite local finds in the comments below.
Massachusetts Guides
Massachusetts Destinations