This article has links to products and services we love, which we may make commission from.

There are so many fun things to do on Long Island, but not enough visitors to NYC head out to explore! If you live on Long Island, then you know the East End is beautiful, the wine and food of the North Fork are delicious, and the beaches and conservation areas along the South Shore are stunning.
So let's get out and explore more!
There is obviously no shortage of things to do in NYC, but we'll bet there are plenty of recommendations on this list that even locals haven't done.
Consider it a challenge to get out and see more of Long Island!
You might also like our date ideas on Long Island, whether you're local or visiting.
You might also like our other New York travel guides to explore NYC and upstate as well.
Best Things to Do on Long Island
Our guide starts at the western part of Nassau County and heads east across Long Island — all the way to the very eastern tip!
If you're taking a day trip from the city, keep in mind the traffic and avoid rush hour as best you can.
Note that, during the summer especially, Friday traffic heading out to the Hamptons can be brutal.
If you're worried about getting stuck, opt for a day tour from NYC instead so you can sit back and relax.
If you're local, we hope this guide inspires you to explore more of your own beautiful backyard…there is so much to do on Long Island!
Walk the Long Beach Boardwalk
Long Beach Boardwalk & Beach Park (Nevada Ave, Long Beach) is always a great place to visit on Long Island.
The boardwalk is open year-round, so it's ideal for locals to enjoy outside of the busy summer season.
The highlight is — of course — the two-mile boardwalk, which offers the opportunity to take a stroll, a run, or a bike ride along the Atlantic Ocean.
The boardwalk runs between Nevada Ave and Neptune Blvd.
It was destroyed during Hurricane Sandy in 2012 and has been carefully restored, so enjoy the hard work and dedication it took to preserve this local institution!
Note that a day pass is required if you want to use the beach as well.
Eat at Blue Moon Pizza in Rockville Centre
New York is certainly known for its pizza!
And Blue Moon Pizza (26 N Park Ave, Rockville Centre) has a reputation for having some of the best in the area.
The restaurant offers pizza and authentic Italian cuisine and is certainly one of the fun places to go on Long Island to enjoy a local institution that's been part of the community since 1937.
Check Out the Cradle of Aviation Museum in Garden City
Looking for family-friendly fun activities on Long Island?
Check out the Cradle of Aviation Museum (Charles Lindbergh Blvd, Garden City) for lots of hands-on, interactive exhibits.
The museum celebrates the history of aviation on Long Island while fostering careers in S.T.E.M. into the 21st century and beyond.
The Planetarium is always a big hit for kids of all ages (and kids at heart).
Enjoy the Garden City Bird Sanctuary
One of the many lovely Long Island activities for nature lovers is to visit The Garden City Bird Sanctuary (182 Tanners Pond Rd, Garden City).
The sanctuary is a non-profit organization run by volunteers and is open and free to the public from late April through October.
It's a fantastic example of a community-led initiative and it's been a local highlight for decades now!
Shop at Roosevelt Field in Garden City
Long Island is known for shopping and Roosevelt Field (630 Old Country Rd, Garden City) is one of the best places to do it.
This is the largest shopping mall on Long Island and in all of New York State!
It's actually the 8th largest shopping mall in the entire country.
Check out high-end stores and restaurants, and — if you just can't tear yourself away — stay right on-site at the Residence Inn by Marriott.
Go to the Nassau County Museum of Art in Roslyn
Visiting museums is always one of the fun things to do on Long Island.
So go to the Nassau County Museum Of Art (One Museum Dr, Roslyn) to enjoy the arboretum, trails, and sculpture garden, which are free and open daily.
You can also pay to go inside the mansion to see various exhibits; children under 4 and museum members are free to enter.
Get full accessibility information here.
Learn About an Underground Railroad Stop in Westbury
The Historical Society of the Westburys (445 Jefferson Street) details the unique history of this town, founded in 1658.
From being founded by Quakers to becoming a stop on the Underground Railroad on Long Island, Westbury is full of interesting historical insights!
You can take a self-guided walking tour of the town using the Society's detailed PDF, available on their website.
Stroll Through the Historic Old Westbury Gardens
If you are looking for family-friendly things to do in Nassau County, consider a visit to the historic Old Westbury Gardens (71 Old Westbury Road).
Listed on the National Register of Historic Places, the Old Westbury Gardens are situated on a 200-acre estate commissioned by the Phipps family in 1906.
You can also take a tour of the Westbury House mansion.
The gardens are open during the spring and summer for guided tours and exhibitions.
This is also a popular spot for weddings and private events, so be sure to check if it's closed to the public before you go.
Catch a Show at Westbury Music Fair
For an iconic gig experience, you have to catch a show at the NYCB Theatre at Westbury (popularly known as Westbury Music Fair) (960 Brush Hollow Rd.).
This 3,000-seat concert venue boasts a circular stage, attracts top entertainers, and has the reputation for not having a bad seat in the house.
Since 1956, Westbury Music Fair has been attracting music fans from far and wide; be a part of its history and get tickets to the next great performance!
Relax at Jones Beach State Park in Wantagh
If it's summertime on Long Island, one of the best things to do is to take a trip to the beach.
Jones Beach State Park (1 Ocean Pkwy, Wantagh) is one of the most popular that locals love.
Enjoy beach access, as well as fireworks, concerts, and activities throughout the year.
Note there is a fee for parking, and you can also opt to rent umbrellas, beach chairs, and more.
There are tons of activities on offer as well as on-site dining, so plan to stay all day and let the kids tire themselves out!
Marvel at the Planting Fields Estate in Oyster Bay
Planting Fields (1395 Planting Fields Road, Oyster Bay) is a 409-acre estate included in the National Register of Historic Places.
Stroll the beautiful gardens and arboretum, take a tour of Coe Hall, and learn about this historic Gold Coast estate.
Enjoy the many educational and cultural exhibits, and be sure to check out their special events throughout the year.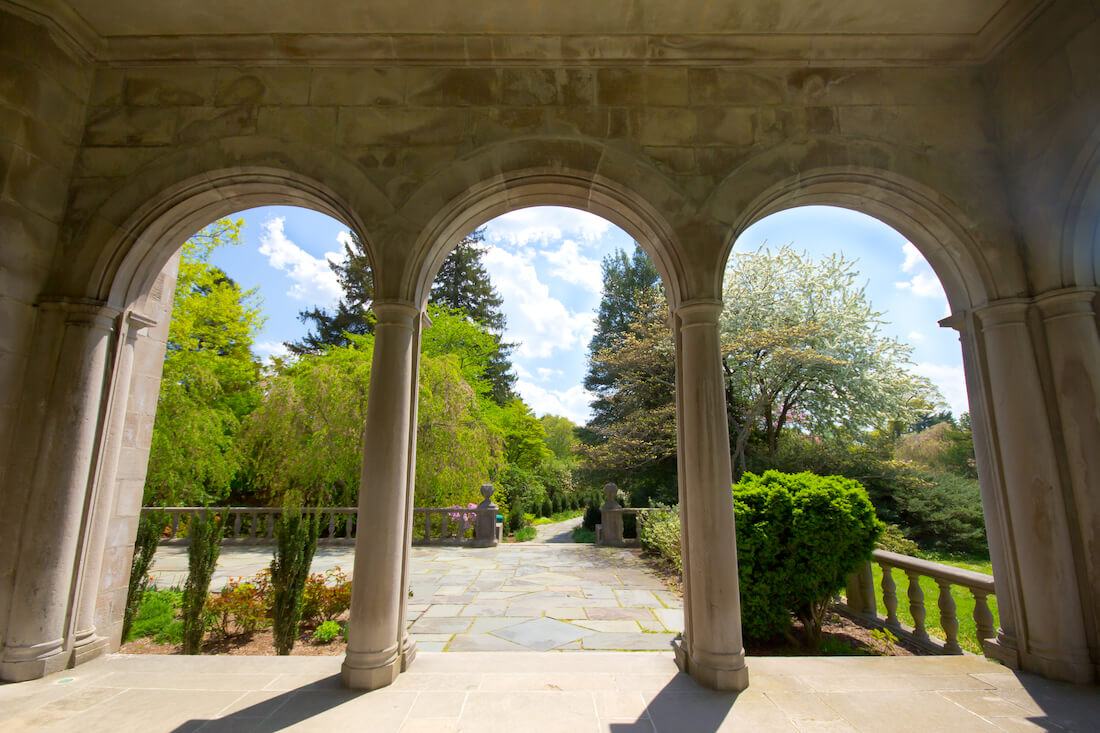 See the Summer White House at Oyster Bay
Another one of the historic attractions on Long Island is the home of the 26th president of the United States, Theodore Roosevelt.
Sagamore Hill National Historic Site (20 Sagamore Hill Rd, Oyster Bay) was home to President Roosevelt from 1885-1919 and became known as the Summer White House while he was president.
The park grounds are free and open to the public daily.
The Roosevelt Home is open for tours by advance reservation only (tickets can be purchased online).
Support the Long Island Farmers Markets
The weekly Long Island Farmers Markets offer a fun way to support statewide and local farmers and growers.
Stock up on your groceries and eat seasonally for healthy, local fare.
The Farmers' Markets are open on Sunday mornings from June-November rain or shine.
Find them NY-25A in Huntington or 10 Sammis Ave in Babylon at the LIRR station.
The Winter Market can be found indoors at 423 Park Ave in Huntington between December and March.
It's a great place for a day date or an outing with the family!
Head to Fire Island National Seashore
Fire Island National Seashore (120 Laurel Street, Patchogue) is part of the National Park Service and offers many sites of interest, including the Watch Hill Campground (Burma Rd.).
You'll also need to stop by the lovely Fire Island Lighthouse — it's the tallest lighthouse on Long Island!
Although the island is free and open to the public year-round, check the website for transportation and parking options.
Note that bikes are not allowed on the boardwalk.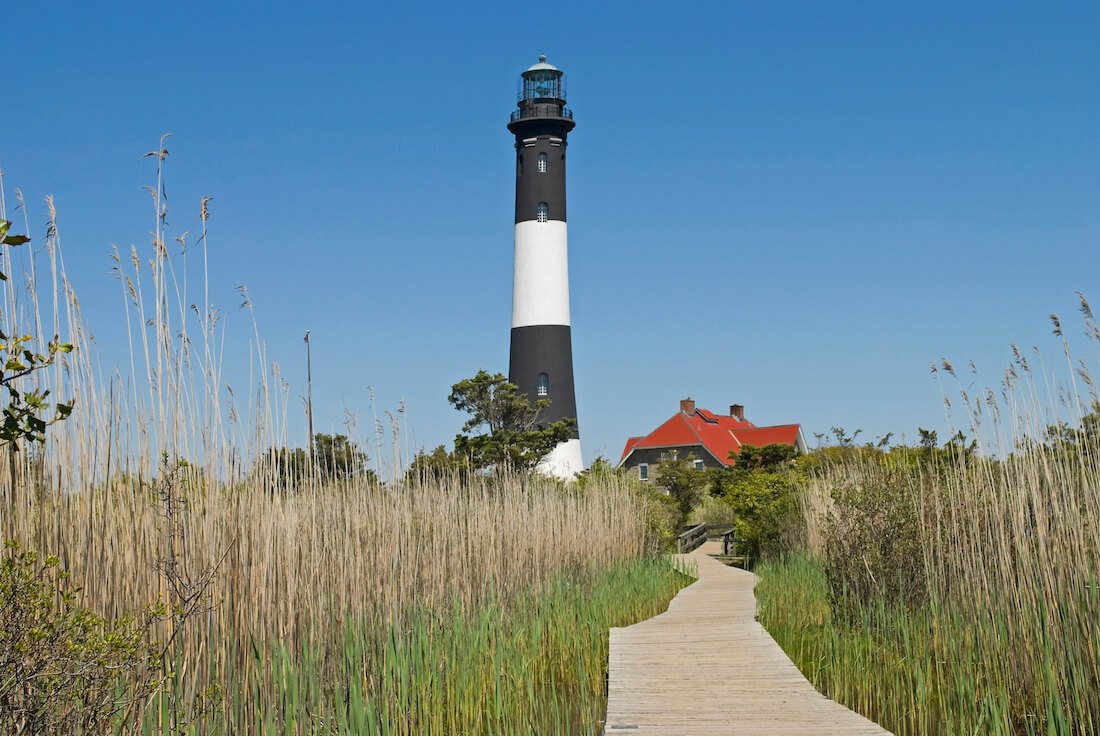 Visit The Long Island Museum in Stony Brook
The Long Island Museum (1200 NY-25A, Stony Brook) offers American art and history exhibitions with an emphasis on the diverse communities of Long Island.
The museum has been accredited by the American Alliance of Museums since 1973 and is a Smithsonian Affiliate.
Free admission is offered for all children under six, as well as active and retired members of the military.
The museum is also a participant in the Museums For All program.
Stop by the Railroad Museum of Long Island in Riverhead
If you would like to learn about the railroads that participated in the growth of Long Island, stop by The Railroad Museum of Long Island (RMLI).
Collections include rail equipment, art, paper, photographs, and even artifacts from Penn Station in New York City!
RMLI opens for the season in April and has locations at Riverhead and Greenport and is a great option for those looking for family-friendly things to do in LI.
Ride The Hamptons Jitney
The Hamptons offer a multitude of things to do on the east end of Long Island.
Each summer, New Yorkers flee the city for coastal escapes with the sun, sea, and sand.
Skip the car and take advantage of The Hamptons Jitney, which departs daily year-round from Manhattan and Brooklyn.
It's perfect for Long Island sightseeing without driving!
For an even easier day out, you might like this tour departing from Manhattan that offers sightseeing in the Hamptons, a stop at a Southampton winery, and shopping at Tanger Outlets.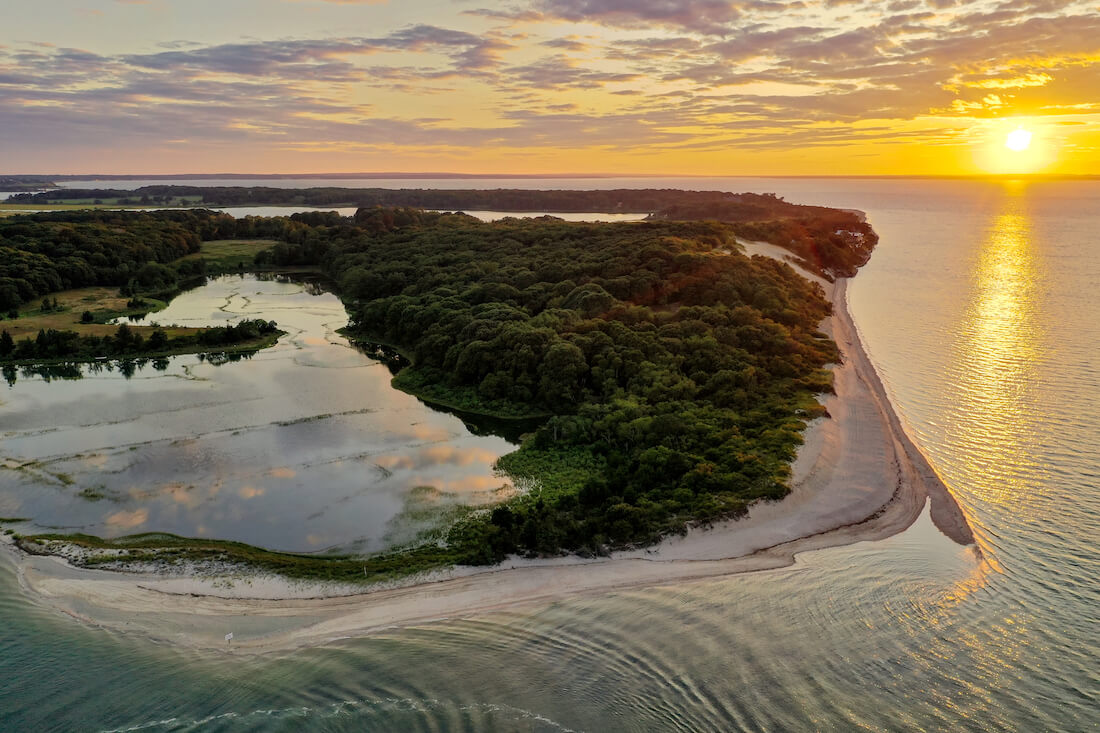 Go to the Southampton African American Museum
When looking for things to do in eastern Long Island, consider visiting the Southampton African American Museum (SAAM) (245 North Sea Rd, Southampton).
The SAAM provides insight into the contributions that African Americans have made to this community.
The SAAM is open year-round for individual tours, which can be booked online.
When planning your trip, keep in mind that this is a small space and special accommodations are necessary for groups of larger than five.
Sample Wines at Macari Vineyards in Mattituck
Wineries are always popular places to visit on Long Island!
Macari Vineyards (150 Bergen Avenue, Mattituck) is one of the best Long Island attractions that you won't want to miss.
Advance reservations are required for their catered brunches, guided tours, and wine-tasting experiences, which are offered to small or large groups by appointment only.
Want to experience even more wineries?
This bike tour takes you to all the highlights of the North Fork area with samples and tastings along the way — plus live music and beautiful views!
Play at Mitchell Park in Greenport
If you are looking for things to do in Greenport, NY with your kids why not give them a ride on a 100-year-old antique carousel?
The carousel is open daily during the summer months and on weekends during the winter.
The carousel is inside Mitchell Park (Front Street) which provides several opportunities for fun things to do in Greenport Long Island.
Depending on the season, the park includes a marina, which opens for the summer season in May, and an ice skating rink, which opens for the winter in January.
There is also the Camera Obscura, which is a darkened room that allows light through an opening and projects a live picture onto a screen.
The camera obscura concept became very popular in the 18th and 19th centuries and the one at Mitchell Park is only of only fifty in the world (five of which are in the United States).
This attraction is in its own building near the Marina and is open by appointment only.
Stroll Through Lavender By the Bay in East Marion
One of the prettiest things to do on the North Fork is to visit Lavender By The Bay (7540 Main Rd. East Marion).
This family-run farm opens between April and October for visitors to walk the fields smelling the aroma of lavender as it blooms between June and August.
It's a magical scene!
Take the Kids to the Children's Museum of the East End
The Children's Museum of the East End (376 Bridgehampton-Sag Harbor Turnpike, Bridgehampton) aims to offer learning opportunities for children from all backgrounds and to build connections within the East End community.
The museum began as the passion project of a group of mothers in 1997 who wanted more educational opportunities available for children on the East End of Long Island.
Advanced reservations are required and tickets must be purchased online.
Learn About the Eastville Section of Sag Harbor
Looking for interesting things to do in Sag Harbor?
You have to visit the Eastville Community Historical Society (139 Hampton St, Sag Harbor), which exists to promote the preservation of and education about one of the earliest multiracial, working-class communities in Sag Harbor.
Check their website for information about various exhibitions, events, and tours.
They have also created a detailed self-guided tour of Eastville so you can learn about various places and people who have impacted the community over the centuries.
There are 12 points of interest to see, so be sure to learn the local history!
See Montauk Point Lighthouse
And, of course, one of the coolest places on Long Island is Montauk Point Lighthouse (2000 Montauk Hwy).
It was commissioned in 1792 by President George Washington and is one of the most recognizable Montauk attractions.
This is as far east as you can go on Long Island, but the journey is worth it for the incredible 360° views!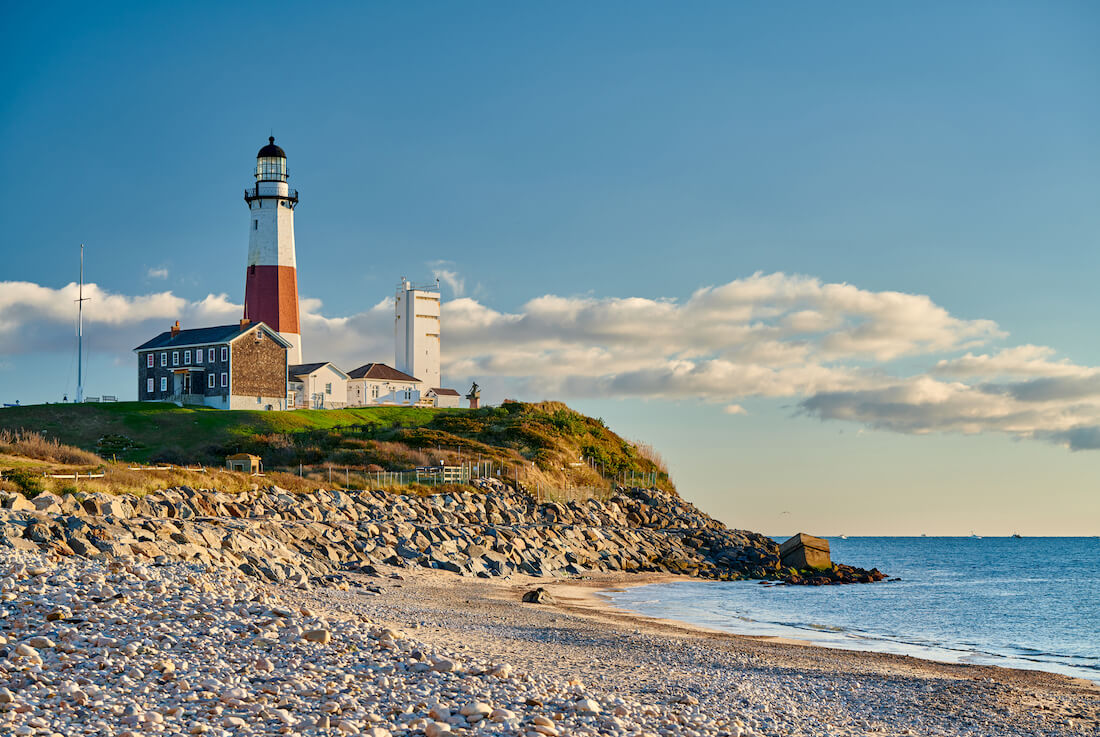 Final Words
Whether you're local or visiting, we hope this list of great things to do on Long Island has inspired you to explore more.
Did we miss your favorites? Share them in the comments below!
Enjoy Our NYC Travel Guides