This article has links to products and services we love, which we may make commission from.

Looking for fun things to do in Worcester, Massachusetts, the second largest city in New England?
From historic monuments to trendy breweries, this guide shares how to spend time in the Heart of The Commonwealth.
You may also like our guide to the best places to visit in New England.
Best Things to Do in Worcester, MA
To help get your bearings, our guide to Worcester activities starts centrally in downtown.
Worcester Common Oval
Worcester Common Oval (455 Main St) has a rich history and has been the site of many important events in the city throughout the years.
The oval is surrounded by historic buildings including the Worcester City Hall.
During winter, a 12,000-square-foot outdoor ice rink bigger than the one at Rockefeller Center is opened and is decorated for the holiday season with tons of colorful lights.
You can rent skates there, enjoy snacks from the concession stand, and skate the night away on this professionally-maintained ice rink.
We also wrote about the city in our guide to Massachusetts in the winter– check it out!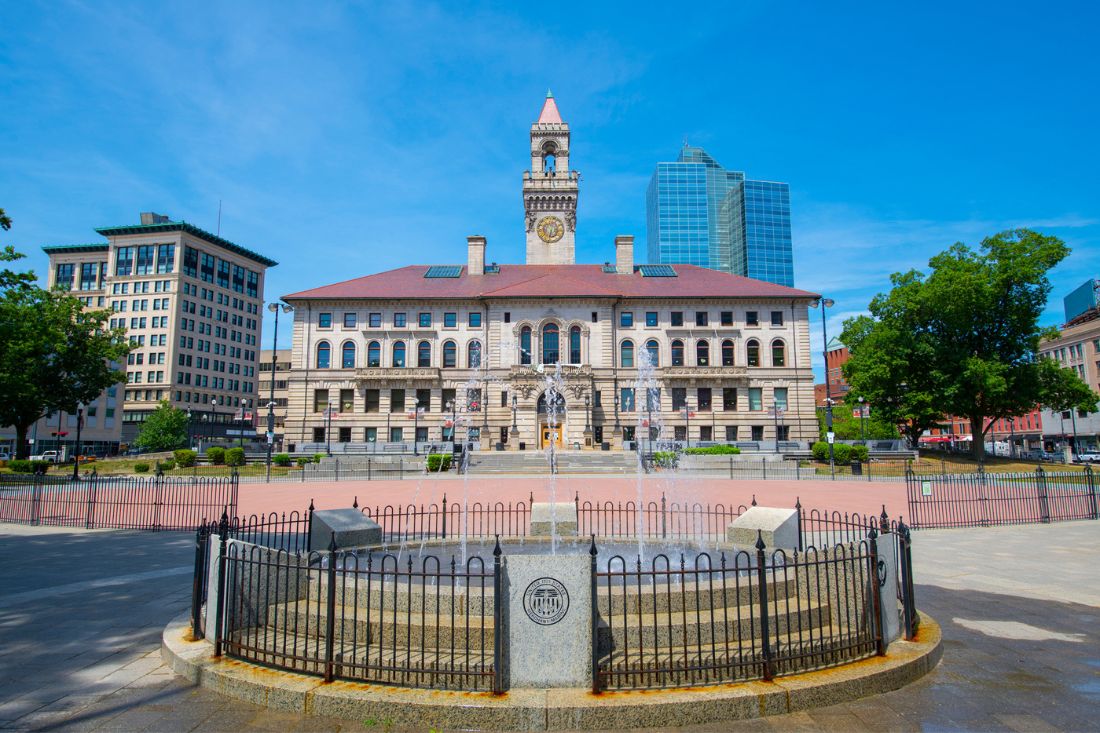 Hanover Theatre and Conservatory for the Performing Arts
Hanover Theatre (2 Southbridge St) is one of the best places to visit in Worcester for performing arts.
It is known as one of the Top Theatres in the World (Pollstar), with its construction bringing new cultural experiences to Central Massachusetts.
Here, you can register for classes on different performance topics, from dance to acting and theater.
Woo Sox at Polar Park
Catch the Woo Sox play Minor League baseball in Worcester.
Pick up tickets to cheer on the home team at Polar Park stadium (100 Madison St).
Birch Alley
Birch Alley (19 Harrison St) is a small artisan shop in downtown Worcester that is filled with unique items and works from local artists.
For almost 10 years, Birch Alley has curated a special selection of art pieces and trinkets, making it a perfect store to explore on a rainy day.
Seed to Stem
If you have a green thumb or a passion for mindful products, Seed to Stem (138 Green St) is one of the best places to go in Worcester, MA.
The store is curated to feel like a vintage curio shop, with small treasures, home goods, jewelry, and of course, hundreds of plants.
You'll love wandering through the greenhouse-like store and picking out a plant to take with you!
Crompton Collective
If you're looking for interesting stuff to do in Worcester, look no further than Crompton Collective (136 Green St).
Located in an old mill building that is so true to Worcester's history, Crompton Collective is a curated vintage store containing collections by dozens of vendors.
Each booth is arranged and managed by a separate collector, which means you'll always find something new and different each time you visit.
Worcester Public Market
Head to the Worcester Public Market (152 Green St) if you're craving a snack from every corner of the globe.
From an organic produce market, to a specialty food shop, to restaurants with African, European, Asian, and American inspirations, you'll find something to eat no matter what kinds of food you like.
Worcester Historical Museum
The Worcester Historical Museum (30 Elm St) is the only place in the city that is dedicated to sharing its local history.
With thousands of books, documents, and essential artifacts, the Worcester Historical Museum preserves the most important parts of the city's history.
The museum is located in the Salisbury Mansion, built in 1772 and restored to resemble its appearance in the early 1800s.
Mechanics Hall
Mechanics Hall (321 Main St) is a stunning event and concert venue, and is one of the most beautiful Worcester attractions.
The hall is steeped in history: it is well-known as one of the best performance venues built before the Civil War and it is listed on the National Register of Historic Places.
Check out upcoming events and buy tickets on their website.
Ed Hyder's
Ed Hyder's (408 Pleasant St) offers a Mediterranean Marketplace experience in Worcester!
This family-owned shop has been selling prepared food and specialty items for almost 50 years, becoming a staple in the community.
Be sure to pick up some house-made pita chips and tabouli for a perfect snack!
Union Station
Besides fulfilling its role as a public transportation hub in the city, Union Station's (2 Washington Sq) amazing architecture has appeared in multiple movies, including American Hustle, Gilded Lilys, and The Parenting.
Whether you're catching a train at the station or just want to explore the grounds, you'll be amazed at the beauty of this building.
Wormtown Brewery
If you love unique, local breweries, head to Wormtown (72 Shrewsbury St) for deliciously fresh and hoppy beers.
Wormtown Brewery has won more than 180 awards from around the world for their brews, so you shouldn't miss them on your visit to Worcester.
Their taproom is simple, and features a rotating draft list and a scaled down, yet creative, food menu.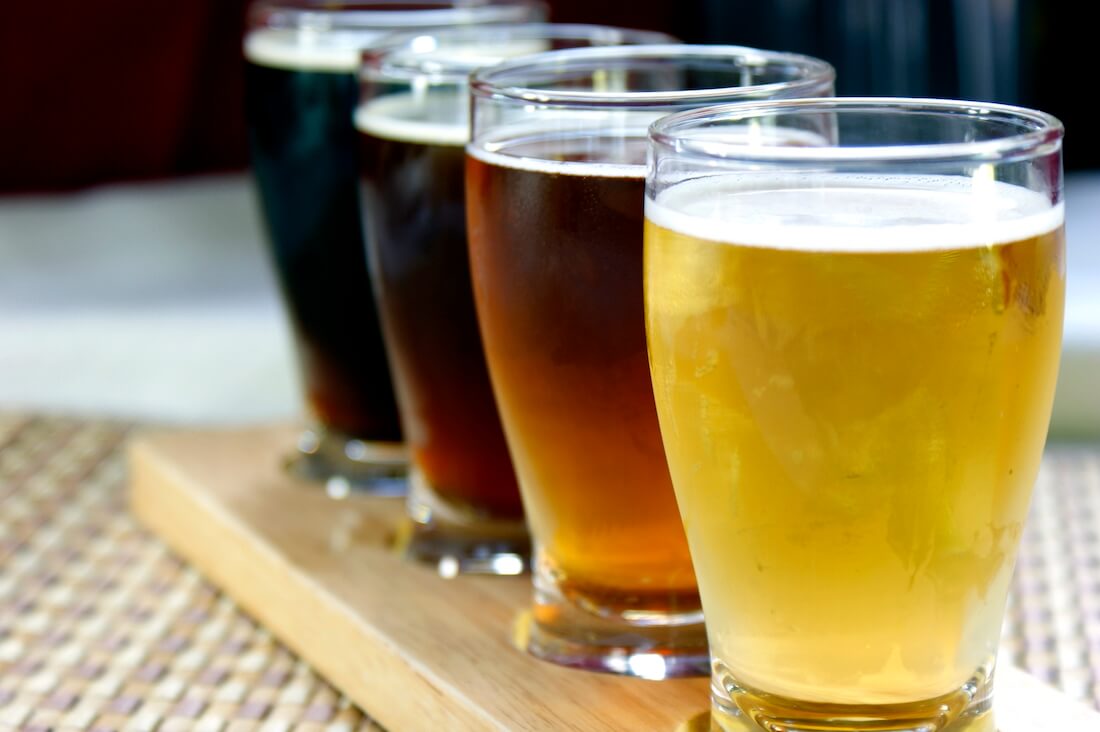 Elm Park
Elm Park (121 Russell St) is one of the oldest public parks in America, and contains wooded trails, open green space, ponds, and basketball and tennis courts.
If you come in the winter, you can skate on the ponds and cross country ski on the trails.
Visit Elm Park in the summer to enjoy the Summer Concert Series, a decades-old tradition that features performances from local musicians.
C. C. Lowell
Art and stationery supply lovers need to make a stop at C. C. Lowell (55 Pleasant St).
While they always stock the highest quality supplies, stationery, and greeting cards, the best part of C. C. Lowell is their custom-made art bundles.
The working artists create bundles and sell them at a discount to help their customers launch into a new hobby or medium for a lower price.
Also, keep an eye out on their website for their class schedule so you can hone your art skills with professional instructors!
Worcester Art Museum
If you're wondering what to do in Worcester, the first thing on an art lover's list should be the Worcester Art Museum (55 Salisbury St).
More than 5,000 years of artworks are on display at the museum, totaling more than 38,000 art objects in their collection.
Besides their massive collection, the museum also hosts lessons, classes, and instruction workshops.
Massachusetts Symphony at Tuckerman Hall
While Tuckerman Hall (10 Tuckerman St), a building designed by one of America's first female architects, is amazing in itself, watching the Massachusetts Symphony at the Hall is another experience entirely.
This smaller hall has a capacity of just over 500 people, making it an intimate experience for all.
Pick up tickets at their website using their Ticket Order Form.
Bancroft Tower
The Bancroft Tower (Bancroft Tower Rd) is a fixture in Worcester history, and this beautiful stone structure has been open to the public for more than 40 years.
Built in 1900 using horses and carriages, the tower is an iconic landmark in the city in the heart of Salisbury Park.
We also featured the tower, among so many other activities, in our spring in Massachusetts guide.
American Antiquarian Society
History buffs, you can't miss a visit to the American Antiquarian Society (185 Salisbury St), a national research library that has been open for more than 200 years.
Tour the Hall for free on Wednesday afternoons to learn more about how the Society has been collecting and archiving essential pieces of American history.
You can also check out their schedule for public programs, which are put on virtually and in-person.
Green Hill Park
If the weather is nice, visit Green Hill Park (301 Green Hill Parkway) for tons of activities spread across all 500 acres.
From a golf course, to sport fields, to an arboretum, ponds and playgrounds, there is something to do for everyone at Green Hill Park.
The property has undergone many changes since its original purchase in 1713, and its complete history can be found on its website.
Cascading Waters
The Cascades (4 Ash St) in Worcester is a natural area that features wooded trails, a sprawling meadow, and a beautiful waterfall.
You can also spot wildlife, explore vernal pools in the spring, and visit the wetlands natural area.
All 157 acres can be explored on winding trails, making it one of the most lovely things to do in Worcester for nature lovers.
If you like waterfalls, check out our guide to waterfalls in Massachusetts.
Blackstone River Greenway
Bikers, runners, and walkers should check this out: the amazing Blackstone River Greenway is a bike path that connects Worcester to Providence, Rhode Island.
The bike path runs along the National Heritage Corridor and follows the Blackstone River.
Whether you walk just a short distance or make the trip to Providence, you can explore so many different natural areas and take in the best outdoor opportunities Worcester has to offer.
If you make it to Providence, you should take a small group tour of the city to learn more about its history!
Worcester Wine Festival
There are also several events in Worcester you can catch during your visit. 
The Worcester Wine Festival is an annual summer event that takes place around August and features over 600 different wines from around the world.
This is a great opportunity to discover new wines and indulge in some tasty treats, as well as live music and other fun activities.
For an updated schedule and location, check out their events page.
StART on the Street
Every year in late September, stART on the Street takes place on Park Avenue in Worcester.
It is the largest festival of its kind in Massachusetts and features art, music, and performance.
Wander the street and check out more than 250 artist stalls, live demonstrations, and children's programming.
Final Thoughts
We hope you enjoyed our guide to some of the fun stuff to do in Worcester, MA.
Feel free to let us know your favorites in the comments below!
Massachusetts Guides
Massachusetts Destinations