This article has links to products and services we love, which we may make commission from.

If you're looking for fun things to do in Dover, Delaware, we've got it covered.
With a population of under 50,000, the capital of Delaware may not seem like a lot is going on, but it's definitely worth at least a one-night stop on your way to the Delaware Beaches.
Dover traces its roots back to Colonial America; its history is particularly evident in the architecture of the downtown area, where you can get a coffee or lunch and feel immersed in a step back in time.
It's a great place to visit for a calm and quaint weekend away, or take advantage of one of the big events and festivals and stay for a few more days.
This article is packed with places to visit in Dover, from top food spots to the biggest tourist attractions to some lesser-known small-town wonders. 
Visiting Wilmington, Delaware? This guide will tell you everything you need to know.
Ready to vacation at the Delaware Beaches this summer? Learn everything about Lewes, Delaware and Rehoboth, Delaware with these guides.
Things to do in Dover, Delaware
Attractions in Dover
There's a broad spectrum of attractions in Dover to see.
You can live large at a hotel & casino with everything you need inside, take a local brewery tour, hit the links, visit the local orchard, and pick some produce depending on the season.
But to learn the most about Dover, you'll have to head downtown to see the history of the town and all of the small independent spots.
And you can't skip a visit to the Amish-run market for one-of-a-kind souvenirs and treats.
Spence's Bazaar, Auction, and Flea Market
The Amish-run Spence's Bazaar, Auction, and Flea Market is a trove of treasures and always has something new to see and taste.
Byler's Store
Byler's Store is a mix of an Amish general store and a supermarket; it's a perfect spot to stock up on all of the necessities, grab a scoop of their homemade ice cream, and hand-crafted gift shop items.
Fordham Brewing Co.
Dover's local brewery, Fordham Brewing Co., brews its own beer (and soda!) and has a taproom as well as frequent in-house events.
Bally's Dover Casino Resort
Bally's Dover Casino Resort is Delaware's largest casino with thousands of slots and dozens of table games; they also have many dining and entertainment options and an upscale hotel.
Jonathan's Landing
One of Delaware's top public golf courses, Jonathan's Landing, features great views, and its intermediate to challenging course brings people back again and again.
Downtown Dover
If you want to find some unique spots, Downtown Dover is the place to be with an art gallery, clothing and gift boutique shops, and independent eateries.
Fifer Orchards
In Camden, just outside of Dover, is Fifer Orchards, a family-run orchard and farm store, and very popular seasonal U-Pick options.
Fifer Orchards also features in our guide to Delaware in Fall.
Free Things to Do in Dover, DE
Even if you're on a budget, you can probably still swing a trip to Dover – not only is there no sales tax, but there are also loads of free things to do.
American history lovers will be spoiled for choice with all of the historical buildings, but you can also take a barefoot walk on the beach, and even explore antique aircraft.
Air Mobility Command Museum
Aviation fanatics will love the Air Mobility Command Museum, the only museum dedicated to airlift and air refueling history with over 30 aircraft varying in roles and sizes.
Delaware Agricultural Museum and Village
A great spot for the whole family, the Delaware Agricultural Museum and Village is a hands-on way to learn about Delaware's agricultural past.
Pickering Beach
One of the only beaches in Dover, Delaware, Pickering Beach is an official sanctuary beach for horseshoes and is an excellent place for a quiet walk in the sand.
Delaware Governor's Mansion
Delaware Governor's Mansion is a gorgeous Georgian-style home complete with stunning surrounding gardens that you can tour on weekdays.
First State Heritage Park
First State Heritage Park encompasses many of Dover's historical sites, including Legislative Hall: Delaware State Capitol Building, The Old State House, and The Green, and has many themed tours.
Dover Festivals and Events
Most of the state's festivals and events are all local small town happenings, but two Dover tourist attractions bring notoriety – and tourists – from all over.
If you happen to visit during an event weekend, it's a great way to add something fun to your itinerary but if it's the purpose of your trip, be sure to branch out a little and explore.
Firefly Music Festival
Arguably the biggest thing that has ever happened to Dover, the Firefly Music Festival is a top music festival in the country and brings in thousands of people worldwide.
Dover International Speedway
Known mostly for its NASCAR events, the Dover International Speedway is one of the major attractions in Dover.
Dover Days Festival
Since the 1930s, the Dover Days Festival has celebrated the state's heritage and culture with a parade, traditional Maypole Dancing, games, craft and food vendors, colonial artisans' village, and historical re-enactment groups.
Delaware Wine, Beer and Spirits Festival
The Delaware Wine, Beer, and Spirits Festival features alcoholic beverages from every stop on the Delaware Beer Wine and Spirits Trail, along with food trucks, music, games, and more.
Amish Country Bike Tour
Ride through the peaceful Amish Countryside on the Amish Country Bike Tour and raise money for Bike Delaware.
Wyoming Peach Festival
Just a stone's throw south of Dover, the Wyoming Peach Festival honors the state fruit with crafters, vendors, food, community displays, and a peach dessert contest.
Delaware State Fair
The Delaware State Fair has long been the state's most well-known attraction each summer with food, games, rides, concerts, and more — and is only a half-hour drive south to get there.
Bars in Dover, Delaware
Dover may not be the Las Vegas Strip, but they still know how to have a good time.
Most of the nightlife you'll encounter is casual and unassuming, but the friendly people, cold drinks, and frequent karaoke nights will make for a night to remember.
Golden Fleece Tavern
Built in the 1730s, the Golden Fleece Tavern is Delaware's oldest bar (and one of the oldest in the country); today, it is a casual spot for drinks, darts, and music.
McGlynn's Pub
McGlynn's Pub is a classic Irish pub with plenty of drinks, good food, live music, and frequent events.
Touchdown Sports Bar
When you can't miss the game, head to Touchdown Sports Bar, where you can watch it on the big screen T.V.s with a cold beer in hand.
Fire & Ice
Fire & Ice is a popular bar inside Bally's Dover Casino for drinks and dancing and a seasonally available terrace bar.
The Boulevard Live Entertainment Restaurant
The Boulevard Live Entertainment Restaurant is a casual spot for food and after-work drinks but is especially popular during frequent live events.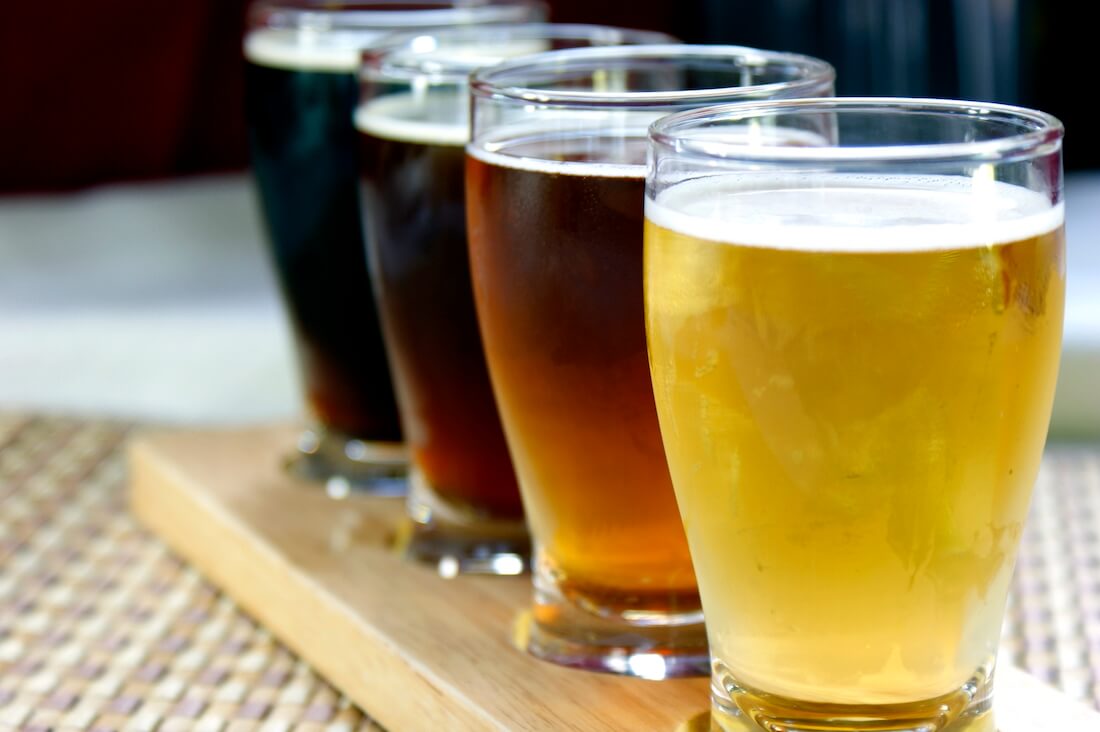 Cafes in Dover, Delaware
If you need a cup of coffee or a quick lunch, you won't have to look too hard; Dover has so many cafes and coffee shops to keep you caffeinated.
Plus, if you're feeling a little European, you have to the authentic German and French spots, and you can't leave without tasting the most authentic New York bagels outside of the big apple.
House of Coffi
One of the most popular spots in town, House of Coffi regularly updates its menu with seasonal and holiday specials.
Cobblestone Cafe
Cobblestone Cafe offers a wide range of all-day breakfast and lunch items for a quick bite to eat for an incredible price.
Sweets & Treats
If you're craving a sugar rush, Sweets & Treats will hit the spot; they've got every flavor of gourmet cupcake you could imagine as well as larger-than-life milkshakes.
Bavarian Bakery & Deli
Save on airfare and enjoy a taste of Germany at the Bavarian Bakery & Deli, especially popular for its pastries and treats.
Georgia Boy's Bagel Cafe
Georgia Boy's Bagel Cafe easily has the best bagels in town served in various flavors with homemade cream cheese.
The Brunch n Lunch
The Brunch n Lunch takes brunching to a whole new level and makes every day feel like a weekend with their daily brunch menu.
La Baguette Bakery
Bread lovers won't resist La Baguette Bakery; their authentic French flair brings something extra to the croissants.
Restaurants in Dover, Delaware
Dover's surprising variety of cuisines will have you feeling as if you've traveled around the world in less than 180 days; you can go from El Salvador, to Japan, to Italy, to Mexico, and back to Dover all in one weekend.
Grey Fox Grille and Public House
Have dinner in the Grey Fox Grille and Public House, a fully restored Victorian home that prides itself on its commitment to sourcing as local as possible.
Rice Restaurant
Rice Restaurant has something for everyone with its Asian fusion menu, including Chinese, Japanese, and Thai.
Roma Italian Restaurant
The family-run Roma Italian Restaurant is a top destination for its authentic Italian menu for a special night.
Frazier's Restaurant
Frazier's Restaurant also has a lively nightlife scene, especially popular for its outdoor dining options in the summer.
Restaurant 55
Restaurant 55 brings together casual dining with gourmet taste and is mainly known for its burgers and beer selection.
Brick Wood Fired Eats
Brick Wood Fired Eats has classic comfort food options with a fresh and wholesome feel, and be sure to check out their extensive beer selection.
El Pipil Restaurant
If you haven't tried Salvadoran food, El Pipil Restaurant has to be on your list – and with so many choices on the menu, you'll have to come back for more.
Hibachi Japanese Steakhouse
Hibachi Japanese Steakhouse gives new meaning to "dinner and a show" as you watch a chef prepare your food in front of your eyes.
La Tonalteca
Come for the food, stay for the margaritas in every flavor at fun and festively decorated La Tonalteca.
How to Get to Dover, Delaware
One of the best things about Dover is that it is so close to so many major cities.
By car, it is just under 2 hours from D.C. and Baltimore, about an hour and a half from Philadelphia, and just under 3 hours from New York City.
However, taking Amtrak to Dover, Delaware, isn't possible. The closest Amtrak station is in Wilmington, just under an hour away by car.
Like Amtrak, there isn't an airport near Dover, Delaware; Baltimore, D.C., and Philadelphia are the closest major airports.
Delaware has very little public transportation available.
There is the DART First State Bus, but the routes a very limited; the most sensible way to visit is by car.
Where to Stay in Dover
Stay in the Hilton Garden Inn (1706 N Dupont Hwy) for convenient access to the mall or just a few minutes' drive to Delaware State University; book on Expedia or Hotels.
Check out the Fairfield Inn & Suites (655 N Dupont Hwy) to be closer to the heart of Dover and within easy walking distance of the college; book on Expedia, Hotels, or Booking.
Final Thoughts
You might visit Dover for a thrills and frills weekend at the casino or the nationally famous NASCAR and Firefly Music Festival but don't write off the rest of what this town has to offer while you're here.
Check out this guide if you want to visit beaches near Dover, Delaware.
If you're looking for romantic things to do near Dover, this guide will show you all the best options.