This article has links to products and services we love, which we may make commission from.

Ready to explore some of the cool things to do in Cherry Hill NJ?
Located in Camden County, just a short drive from Philadelphia, Cherry Hill is a convenient and fun destination for both locals and travelers alike.
The town offers a nice range of attractions, including parks and playgrounds that provide opportunities for outdoor activities and relaxation.
Cherry Hill is also known for its excellent shopping options, boasting several malls and shopping centers where visitors can find a variety of stores, boutiques, and dining establishments.
There are also museums and arts centers that feature the town's heritage and culture scene.
To help plan your visit, this comprehensive guide features activities to try and places to go in Cherry Hill that are sure to keep you entertained during your stay.
If you're looking to experience other destinations in the state, you may like our guides to New Jersey Shore towns, New Jersey Shore beaches, NJ State Parks, and all our other New Jersey guides.
Cool Things to Do in Cherry Hill
Cooper River Park
Nestled along the banks of the scenic river of the same name, Cooper River Park (510 Park Boulevard) offers walking and biking trails, picnic areas, and breathtaking views.
If you are looking for things to do in Cherry Hill, this is the perfect spot for couples to enjoy a leisurely stroll through the different gardens or have a romantic picnic by the water.
There are also plenty of opportunities for outdoor activities, with four volleyball courts, two softball fields, and a pavilion that is free to use with no reservation required.
Cooper River Dog Park
For any dog owners looking for a place to let their dogs hang out in a picturesque riverside park, the Cooper River Dog Park (953-969 Park Boulevard) is the perfect place for you.
There is a large fenced-in area where dogs of all kinds can hang out unleashed for some communal fun.
In addition to the fenced-in area, there are also plenty of walking trails and picnic areas along the river where you can go for long walks or just sit with your pup on a nice bench overlooking the water.
Crosswater SUP School
Situated along the Cooper River within the Cooper River Park, Crosswater SUP School (509 Park Boulevard) offers watersport training, specifically paddleboarding.
The lessons start with absolute beginner fundamentals, encouraging people of all skill levels to participate.
You can also learn more sophisticated techniques such as stopping and starting, turning, and surfing.
In terms of unique Cherry Hill activities, Crosswater SUP is an amazing date-day activity or family outing, enjoying the water and sunshine while also learning a new skill together at the same time.
Feather Nest Inn
Experience a local and entirely unique bed-and-breakfast at the Feather Nest Inn (703 Hampton Road).
Located several blocks from the Cooper River, Feather Nest offers twelve different suites that have entirely unique themes and interior decor.
If you want to feel like you are on an island vacation, rent the Tahitian Hut, Treasure Island, or the Blue Lagoon.
For a taste of royal elegance, try King for the Night or Pagoda.
In addition to the themed rooms that range from charming to humorously over-the-top, there are also amenities such as a restaurant, fitness center, and full-service spa.
AMC Cherry Hill 24
Catch the latest blockbusters at the AMC Cherry Hill 24 (2121 NJ-38).
With its state-of-the-art screens and comfortable seating, movie-loving couples can enjoy a cinematic experience like no other.
This location is the only AMC theater in the Cherry Hill town limits and features different unique movie experiences such as early screenings, mobile ordering for all snacks, and the ability to rent out a theater for you and your friends to watch a long list of movies with all of your closest friends.
The Capital Grille
Located in the Cherry Hill Mall, The Capital Grille (2000 NJ-38) is a popular national chain restaurant that features upscale American eats.
The Capital Grille is known for its elegant ambiance and delectable steaks, as well as an assortment of seafood options.
And for those looking for a nice date spot, add this to your list of things to do for couples in Cherry Hill- where you and your partner can savor a mouthwatering meal together while enjoying impeccable service and a fine selection of wines.
Cherry Hill Mall
The Cherry Hill Mall (2000 NJ-38) is a shopaholic's paradise and a retail haven that offers a great shopping experience.
With its sleek and modern design, the mall features a vast selection of stores, ranging from high-end fashion brands to popular retailers.
Visitors can indulge in a day of retail therapy, exploring the diverse offerings, enjoying delicious dining options, and immersing themselves in a world of fashion, style, and entertainment.
Sugar Factory
Satisfy your sweet tooth at Sugar Factory (923 Haddonfield Road).
Sugar Factory is the go-to candy store in Cherry Hill, offering an array of delectable treats, including handmade candies such as Smoking Goblet Drinks, Couture Pops, and other signature candies.
This place also provides other sweet options such as ice cream sundaes and milkshakes, along with a savory menu featuring burgers and appetizers.
Caffe Aldo Lamberti
For high-end seafood and Italian dishes, try out Caffe Aldo Lamberti (2011 Marlton Pike W).
A part of Cherry Hill for 35 years, this Italian restaurant is known as the premier site of luxury dining in the area with all of the finest ingredients and an enormous 15,000-bottle selection of wines.
Caffe Aldo Lamberti has established itself as one of the best places to eat in Cherry Hill, with both fine dining and excellent service.
Make sure you browse through their famous seafood menu, including sea bass, crab cakes, and lobster.
Erlton Swim Club
Grab a day pass and cool off in the summer at Erlton Swim Club (1505 Park Boulevard).
The pool itself includes a five-lane track that is often home to competitive swimming but also serves as an open swim for most of the day, in addition to a section for diving.
In addition to the pool itself, there is also a basketball court, shuffleboard court, tennis courts, and picnic area.
There is also a splash park and playground that is perfect for smaller kids that are not yet the right size for the full pool.
Erlton School Park and Playground
If you are looking for a free outdoor activity for your kids, check out Erlton School Park and Playground (999 Jefferson Avenue).
The Erlton School after which this park is named is no longer standing, running from 1929 to 1979 and formally transitioning into a park space and memorial site in 1995.
Erlton Park is one of the best free things to do in Cherry Hill, with enough playground equipment for the kids and open space for the adults.
There are full-size swings and swings for smaller children, slides, and climbing equipment among other traditional playground activities.
For adults, there are also activities such as tennis courts and acres of green space perfect for picnics.
The Big Event Entertainment Experience
Have a blast at The Big Event (1536 Kings Highway N), a premier entertainment venue featuring bowling via Bowlero, arcade games, pool tables, and laser tag.
There is also excellent dining at The Big Event, with American eats such as chicken wings, pizza and burgers.
You may come to Big Event because it is the premier spot for bowling in Cherry Hill, and you will soon discover that there is so much more to enjoy here.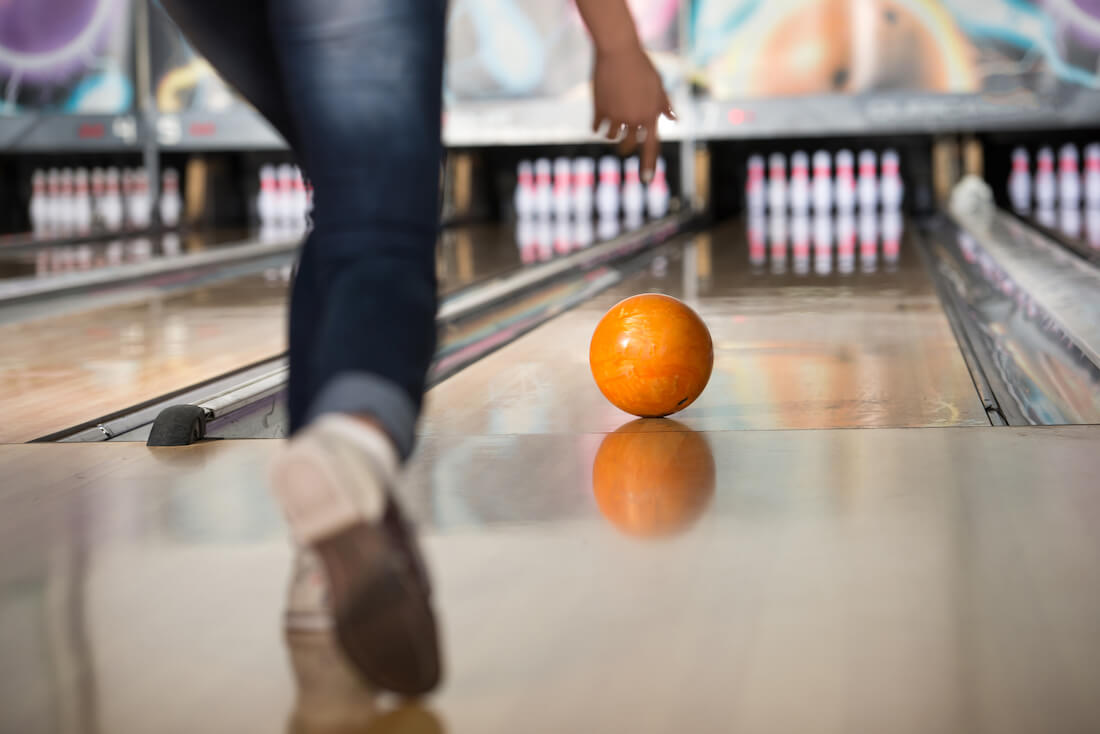 Cherry Hill Public Library
For bookworms looking for places to visit in Cherry Hill, wind down with a peaceful quiet environment in the Cherry Hill Public Library (110 Kings Highway N).
This library is impressively large, with charming reading nooks along with a colorful and engaging children's section with a great selection of books for all different age ranges.
Check the calendar for upcoming events such as Story Time in the Park, yoga, book clubs and speakers.
Hot Wheelz
Lace up your skates and hit the rink at Hot Wheelz (664 Deer Road).
This is a great location for kids' birthday parties or family skate sessions.
Once you have exhausted yourself with hours of roller skating, check out the arcade and then sit down for a few slices of pizza.
The Farm and Fisherman Tavern
Indulge in farm-to-table cuisine and a cozy, rustic ambiance at The Farm and Fisherman Tavern (1442 Marlton Pike East).
This charming restaurant offers a seasonal menu featuring locally sourced ingredients for their American eats amid a rotating menu.
Local favorites include burgers such as The Industrial and The Colonial, along with their different salads and bar foods.
Barclay Farmstead
Step back in time at the historic Barclay Farmstead (209 Barclay Lane), a preserved 19th-century farmhouse and museum.
History buffs and curious tourists can explore the beautifully restored property, take guided tours, and learn about the region's rich heritage.
Of the many Cherry Hill attractions, Barclay stands out due to its rich history and beautiful space.
There are events for both history buffs and general audiences that celebrate the history of the farmstead, such as concerts and book clubs.
The 32-acre property also features scenic walking trails that take you back in time as you stroll the grounds of this historic property.
Croft Farm Arts Center
Immerse yourself in the local arts scene at the Croft Farm Arts Center (100 Bortons Mill Road), which hosts art exhibitions, theatrical performances, and cultural events throughout the year.
Set against Evans Pond and Walworth Lake, Croft Farm features beautiful open green space that will inspire any artist or art fan.
In addition to the arts center itself, there are also four art studios with the same rustic farmhouse style that offer different artistic techniques such as painting, pottery, and drawing.
Couples with a penchant for creativity and cultural experiences will find Croft Farms to be one of the more romantic things to do in Cherry Hill.
Challenge Grove Park
Neighboring the Croft Farm and Walworth Lake, Challenge Grove Park is an impressive 18-acre park with the largest collection of outdoor activities in Cherry Hill.
Children will adore the renovated playground space with all traditional playground activities such as slides, climbing equipment swings, and more.
Adults will find just as much to do, with an outdoor gym, basketball court, running track, and softball field.
Indian King Tavern Museum
Learn more about the history of Cherry Hill at the Indian King Tavern Museum (233 Kings Highway E, Haddonfield), a restored 18th-century tavern that played a significant role in American Revolutionary War history.
This colonial tavern was built gradually throughout the early 1700s, with construction beginning in 1730 with the clearing of a dilapidated brewery and formally ending all construction in 1750.
Adding to its impressive age, the Indian King Tavern holds as the site where the New Jersey Legislature adopted the state's Great Seal in 1777, marking the beginnings of the American Revolution.
This prestigious distinction landed the property on the National Register of Historic Places.
The name "Indian King" originated from the Dutch settlers who established friendly relations with the Lenni Lenape tribes in the Camden County area during the early 1600s.
Of each tribe, there was an elder leader known as the "Sachem," but the Dutch referred to them as Indian Kings.
Many Sachems of this era were very protective and kind to the settlers who often needed help to survive in unfamiliar conditions.
In naming the tavern the Indian King, the owner was actually making a political statement of support for the local indigenous groups that had been pushed off their own land.
This is one of the best attractions near Cherry Hill for history buffs where they can watch the various reenactments and learn the unique history of the tavern and the original settlement era.
Children will have a blast participating in different youth programs and special events.
Keg & Kitchen
If you're looking for things to do near Cherry Hill where you can unwind, enjoy craft beers, and eat delicious food, head to Keg & Kitchen (90 Haddon Avenue, Haddon Township).
With its laid-back atmosphere, extensive beer selection, and mouthwatering menu, it's a great spot for couples and families to relax and enjoy a great meal.
Of the diverse bars in Cherry Hill, Keg & Kitchen stands out for its relaxed atmosphere and eclectic selection of beers.
Local menu favorites include the short rib sandwich, beef and fish tacos, and fish and chips.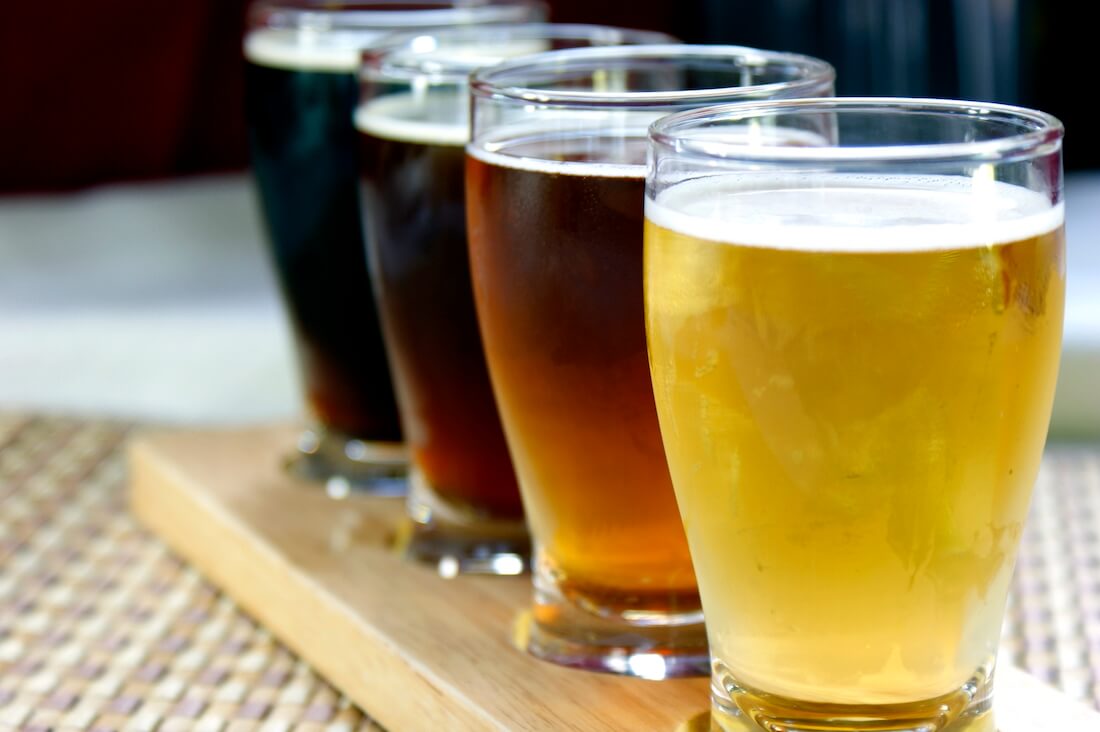 XL Sports World
There is enough opportunity for exercise and activity at XL Sports World (650 Kresson Road) to wear out even the most excitable children.
There are great things to do with kids in this Cherry Hill feature such as an arcade, a roller rink, and a massive gazebo.
There are also sports facilities for older kids and adults, such as an indoor football/soccer space, basketball court, and hockey rink.
While tourists can come in for a day of fun, locals can also enlist in adult sports leagues, youth sports camps and host parties for large groups that can rent out individual spaces.
Bury the Hatchet Cherry Hill
Unleash your competitive spirit and try your hand at ax-throwing at Bury the Hatchet (1931 Olney Avenue).
This unique activity is perfect for couples, families, or friends seeking an exciting and unconventional experience that will test their aim and coordination.
There is not a shortage of fun in Cherry Hill, and Bury the Hatchet is one of the entertainment highlights in town.
Bury the Hatchet is also a great option for bigger parties or corporate events, with enough seating space to facilitate BYOF and BYOB and staff that will aid in the ordering and layout of any food and drink that a party may choose to bring or order.
Amazing Escape Room
Attempt to crack the code at the Amazing Escape Room (2050 Springdale Road Suite 200).
Choose from one of the immaculately-styled theme rooms, such as Prison Break, The Laboratory, The Illusionist, and Ehrlich's Manor.
Each room has a unique story and objective, in which a group of people will work together to solve all of the clues around the space that will give them the ability to escape the room before time runs out.
Escape rooms are excellent opportunities for corporate team-building or family parties, facilitating teamwork to solve problems as a group and work through entertaining storylines.
Hong Kong Fusion
Sit down for what may be one of the best Chinese meals in New Jersey, with a diverse and unique selection of Asian Fusion alongside traditional dishes.
Hong Kong Fusion (1998 Marlton Pike E) is an intimate restaurant that specializes in Pu'erh tea along with Asian fine dining.
In addition to the celebrated menu, there is also a unique two-hour tea ceremony organized by an experienced chef including top-shelf aged tea.
Legacy Club at Woodcrest
Golf enthusiasts can tee off at the lush fairways and well-maintained greens at The Legacy Club at Woodcrest (300 E Evesham Road).
This exclusive club offers a challenging course that was renovated in 2022, scenic vistas spanning 178 acres, and top-notch facilities for a memorable golfing experience that serves to honor its 90-year legacy.
Final Thoughts
Did you enjoy our guide to things to do around Cherry Hill, NJ? We'd love to hear your thoughts!
Leave us a comment below and let us know about your favorite places or any hidden gems we may have missed.
Happy exploring!
New Jersey Travel Guides