This article has links to products and services we love, which we may make commission from.

Whether you love shopping, dining, drinking, partying, or painting the town red (sox), there are always plenty of things to do in Boston at night throughout the year!
Seeing Boston after sunset is a fascinating experience because the entire city lights up, and you can meet all kinds of people and do a lot of fun activities.
Besides taking in the popular Boston skyline at night, here are some of the best tours and fun spots that will paint you a fresh perspective when it comes to visiting this New England city.
You may also like our guide on where to stay in Boston.
Best Things to do in Boston at Night
1. Stuff Yourself with Late Night Food in Boston
The famous Faneuil Hall Marketplace with Quincy Market is open until 9pm throughout the year, except Sundays when it shuts at 7pm.
Built in 1743 by architects John Smibert and Charles Bulfinch, this historically important building is where the Patriots met the night of the American Revolution and is part of the must-do Freedom Trail.
Today, it is a beautiful marketplace, perfect for those who want to indulge in the best local cuisines.
This is the best place to go if you love dining, shopping, and people-watching.
You can also catch a glimpse of the Boston skyline at night since it is in the middle of downtown.
Some of the most mouthwatering dishes to try that are only famous in Boston are clam chowder in a bread bowl, lobster rolls (both hot and cold), lobster macaroni and cheese, hot dogs, Boston Cream Pies, pizzas, donuts, candies, ice creams, and cannolis.
A real fusion of food from around the world with a Massachusetts twist and there are over 70 vendors to shop at so you could easily lose a few hours to the marketplace.
If you're visiting during the holiday season, you'll also get to see the Christmas lights in Boston being lit up in many parts of the city.
Don't skip the variety of Christmas markets in the city while you're at it!
2. Grab A Few Pints at the Cheers Bar
If you love the hit TV show "Cheers" and want to grab a few drinks at an iconic location "where everybody knows your name," this is the place to be.
The best part is that it is right on the side of Fanueil Hall, so you can pop by for a pint after devouring a delicious lobster roll!
This is the original bar based on the show, and you can also take home an original Cheers mug as a great souvenir.
3. Catch A Sports Game
This city is one of the most famous sports locations in the United States, which is why supporting the local teams will pump up your Boston nightlife itinerary.
Boston has the best sports teams in the country, and the fans always go wild.
You can do a wave while supporting the Red Sox (Baseball), Bruins (Hockey), Revolution (Soccer), Patriots (Football), or Celtics (Basketball).
For the best baseball games at affordable prices to try the giant hot dogs called Fenway Franks and cold beers while wearing a sports jersey that will gain you the highest of fives, head to Fenway Park for one of the loudest things to do in Boston at night.
Fenway Park also features in our guide, things to do with kids in Boston.
4. Boston Harbor Cruise
Boston attracts a lot of tourists, especially during the day. It is always best to plan a few night tours of Boston if you do not want to be squashed next to many people on a duck tour.
How does a date night in Boston on a romantic evening cruise sound?
See the glistening skyline from the harbor with this Boston Harbor Champagne Sunset Sail tour.
Enjoy some bubbles on a classic 80-foot Scooner as the sun goes down over the most popular Boston attractions at night.
5. Ghosts and Sprits Boston Tour
Your most epic Boston at night tour to learn about the city after dark can be – Ghost and Spirit Tour.
This is a walking tour where you can discover some of the most notorious spooky histories that took place in this famous city.
This tour would not be as exciting during the day, which is why it is a fan favorite out of all the Boston night activities.
If you are nocturnal, you can always do a self-guided Freedom Trail tour all by yourself with friends and family.
There are markings on the floor in Downtown Boston that point you in the right direction in case you get lost.
Complete this spine-tingling experience by staying at one of the haunted hotels in Boston featured in this guide.
6. Capture Some Breathtaking Skyline Photos
The Boston skyline at night is a view that should never be missed while you are in town.
To get the best vantage point, head to Bunker Hill Monument.
This is an approximately 221-foot-tall obelisk that tourists can climb for a gorgeous photo op.
There are around 294 stairs to scale, which can be a dealbreaker for those who prefer a lazy holiday.
However, this activity is worth briefly straining those leg muscles because the selfie you take at the top will blow everyone's mind.
Alternatively, hope over to East Boston to the waterfront to see the Boston skyline from over the water.
7. Rooftop Bars For Views & Booze
If the stairclimbing does not appeal to you at all, there are rooftop bars that you can also catch some stunning skyline views from.
One of the best locations is "The Sky Lounge & Rooftop" at Yotel hotel in the Seaport district, which you can book at Expedia, Hotels, and Booking, or just hit the rooftop as a visitor.
The Sky Lounge is the highest rooftop bar in Boston, so you can kick back with a few glasses of wine and admire all the glowing buildings from this gorgeous viewpoint.
The Envoy Hotel has the Lookout Bar which serves cocktails.
In winter, book a cozy igloo!
Here are tons more ideas for things to do in Boston in the winter.
8. Treat Yourself to A Night at The Museum
Even though you may not be Ben Stiller encountering all the artifacts that come to life, going to a museum is one of the best things to do in Boston at night with family if you prefer learning history and culture instead of partying.
The museums that are usually open until 8pm or 9pm are – Children's Museum, Boston Fire Museum, Isabella Stewart Gardner Museum, and the Museum of Science.
If you are looking for things to do in Boston on a Friday night, head to the famous Museum of Fine Arts, which is open until 10pm!
This museum has plenty of extraordinary exhibits from all over the world through different periods.
The admission tickets can be bought from the lobby for $25 or $30 if you want to include Monet and Basquiat.
The museum also offers a free guided tour where you can explore 150 years of the museum's history, Art of the Americas, Art of Asia, Art of Europe, Art of the Ancient World, and many other fascinating highlights and collections.
There are plenty of family-fun activities for all ages at these museums, so you can also bring the kids if they are not ready for bedtime.
9. Beer and Wing Night
For a filling Boston wing night, head to The Draft (34 Harvard Avenue) to indulge in $.75 wings with a cold pint on Sundays and Mondays!
Locals have been recommending this joint for its wings for nearly 10 years.
Not visiting at the start of the week? This Allston neighborhood bar has deals on most nights of the week so check out their website for discounts.
10. Exercise that Mind with Some Trivia
If you have brainiacs in your group and are a proud one yourself, there is nothing like a Boston trivia night to give the mind a good workout.
King's Boston hosts the best Boston trivia night every Tuesday with a different theme each month, which keeps it so interesting each time you visit.
Some of the themes you get challenged with are The Office or Star Wars, and even some Spooky Trivia.
If you have binged watched every F.R.I.E.N.D.S episode like most of us, you should have no trouble beating their "Friends-Giving" trivia held on Thanksgiving in November.
Another brilliant trivia night in Boston is held at Bella Luna & the Milky Way on Mondays. There is also a live DJ every evening followed by their famous Stump! Trivia.
Winners receive incredible prizes worth all that effort, such as 50% off their gluttonous dish called Wings of Desire, which is chicken wings dipped in blue cheese and a spicy sauce.
11. Paint the Night Away
Painting is one of the best things to do in Boston at night because you can gather your group for a relaxing evening and test your creativity.
For your Boston paint night, head to the Artist Bar on the North Shore.
This incredible spot hosts paint parties, so you can enjoy a few drinks while stroking that brush across a canvas.
Alternatively, check out The Paint Bar in Newbury Street.
They also provide beer and wine to sip on as you create your next masterpiece to take home as a souvenir.
12. Test Your Quick Thinking and Teamwork Abilities at An Escape Room
Escape rooms are such fun things to do in Boston at night because you will truly feel immersed in a horror movie setting with the adrenaline motivating your need to work together and survive.
Trapology is the most unique escape room designed by art directors, cinematographers, creative alchemists, theater nerds, and audio engineers to create the most well-produced and immersive experience.
If you are an escape room expert, try completing "The Retreat" in the allotted time.
This is one of the most challenging rooms to get through with tons of brain draining, innovative, and quirky challenges.
The prices range between $35-$40 per person depending on how large your group of players is.
The Retreat room is like a haunted house. It is very child friendly if you are looking for fun things to do in Boston at night with family.
Escape rooms are also one of the best things to do in Boston on a Saturday night because they are usually open until 10pm.
13. Ignite That Romantic Spark on A Date Night
Fans of late-night food in Boston should never leave their partner behind when there are several romantic restaurants in this city.
Some of the best Boston date night restaurants are Eataly, Rosebud American Kitchen & Bar, Bukowski Tavern, Grotto, Euno, Deuxave, and Yvonne's.
Wine lovers can also feel the love at Barcelona Wine Bar on Tremont Street, which has Spanish-centric small plates called tapas meant to be shared together in the most intimate setting that is open till late.
If you are looking for other fun Boston date night ideas, book a Harbor cruise that departs from Rowes Wharf to enjoy a three-course dinner with some live music.
The Odyssey cruise has a gorgeous outdoor deck where you can capture some incredible photos together with the Boston skyline at night as your epic backdrop while you sail past all the landmarks.
This is the original bar based on the show, and you can also take home an original Cheers mug as a great souvenir.
For even more recommendations, check out our Boston date ideas ranging from free things to do to super special celebration locations.
14. Sing the Night Away to A Musical
Boston has incredible theaters known for a few major productions, such as Dolly, Les Miserables, and Hello.
Unlike New York City's crazy theater scene, you will not have to fight to the death for these tickets and can check out the impressive Blue Man Group by booking closer to your travel date.
15. Dance the Night Away at A Local Concert
Concerts are one of the best Boston night events because who does not love music? There are tons of incredible venues throughout the city that welcome the most notable global artists.
The House of Blues is a personal favorite, thanks to their rock and blues themed live shows that add so much energy to Boston nightlife.
The venue was also established by the co-founder of Hard Rock Café!
Check out their monthly calendar to book your favorite bands at the most affordable prices.
Imagine swaying to oldies like Lifehouse and Switchfoot with phone torches in the air for less than $50 while downing several pints of Sam Adams.
You can only experience such nostalgia evoking chilled out vibes at the House of Blues, which is why their concerts are one of the best things to do in Boston at night.
16. Let the Wheel of Beer Decide Your Next Drink
Head to Bukowski's Tavern Pub (50 Dalton Street) to spin the wheel of beer which has been helping drinkers decide what to go for next since the 1990s!
Fun dive bar for people watching and mac n cheese or burgers.
17. Eat $1 Oysters
If you are feeling a little tight when it comes to cash, take advantage of a the dollar oysters at restaurants such as State Street Provisions (255 State Street).
This deal is on during the week 4-6pm and is a steal for those on a budget!
Expect East Coast favorites like Island Creek, Wellfleet, First Lights, Northern Cross and Moon Shoals, plus West Coast oysters like Kusshi, Hama Hama and more.
18. Beacon Hill and The Black Heritage Trail
Beacon Hill is a popular area in Boston for photographers as it is home to one of the prettiest streets in the city, Acorn Street.
One of the most prestigious addresses in Boston, this pebbled street is lined with red bricked homes, green trees, vintage lamps and a Star-Spangled Banner.
Beacon Hill is also where The Black Heritage Trail takes place which is a self-guided tour so it can be done at night.
You can also explore the streets during fall in Boston for some leaf peeping.
Beacon Hill is a dreamy spot for accommodation, check out Beacon Hill Hotel's rates at Expedia, Hotels, or Booking.
19. Sunset Sailing
This 90-minute sunset cruise lets you enjoy a drink from the fully stocked bar as the sun sets over the city.
See the city from a different perspective while the tour guide points out Boston's landmarks.
Departure is from 60 Rowes Wharf.
This tour is also featured in our guide to romantic things to do in Boston.
20. Boston Pub Crawl
Sample the city's nightlife while making new friends during this Boston pub crawl.
Bar hop along Boston's famous pubs and lesser-known drinking spots for over 2 hours while drinking four beers and ciders.
You'll also learn about the history behind the hops!
21. Little Italy Pizza Night
Book into the last tour of this delicious North End pizza tour and learn more about Boston's Little Italy as you walk over its cobbled streets and dine at its award-winning slice diners.
North End is the city's oldest neighborhood, with one of its pizzerias going back to 1883.
Select the dinner time tour to make this a Boston night activity.
Boston Travel Information
Where to Stay in Boston?
Visiting Boston on a trip? The best area to be close to the action is Downtown.
In Downtown, you will find great hotel options and all the walking tours and duck tours start from here.
From Downtown, it is a short walk to Quincy Market, Boston Common, One Long Wharf, and many other places.
Save money, book your downtown hotel or apartment and avoid having to use transport a lot.
The Moxy Downtown is a great option for modern amenities in Downtown at an affordable rate for a central hotel.
Check out your vacation date rates at Expedia, Hotels, or Booking.
If you are planning a special trip and are looking for a unique hotel, consider The fiver star Newbury at Expedia, Hotels, or Booking.
Read our guide, where to stay in Boston for more.
If you're bringing your car, you can also find lots of parking in Boston in the downtown area.
Rely on transport or want to stay further out?
There is a T stop after every couple blocks in the downtown area and you can walk to South Station to catch the Amtrak train or Greyhound Buses.
Boston Packing List
Even during summer, it can get a little chilly at night, especially if you are doing any of the water tours. Here are the essentials you should always bring with you:
Passport and ID
Trainers and comfortable walking shoes
Layers
An umbrella or waterproof coat
Sunscreen
A winter coat and snow boots (expect snow in winter)
A sense of adventure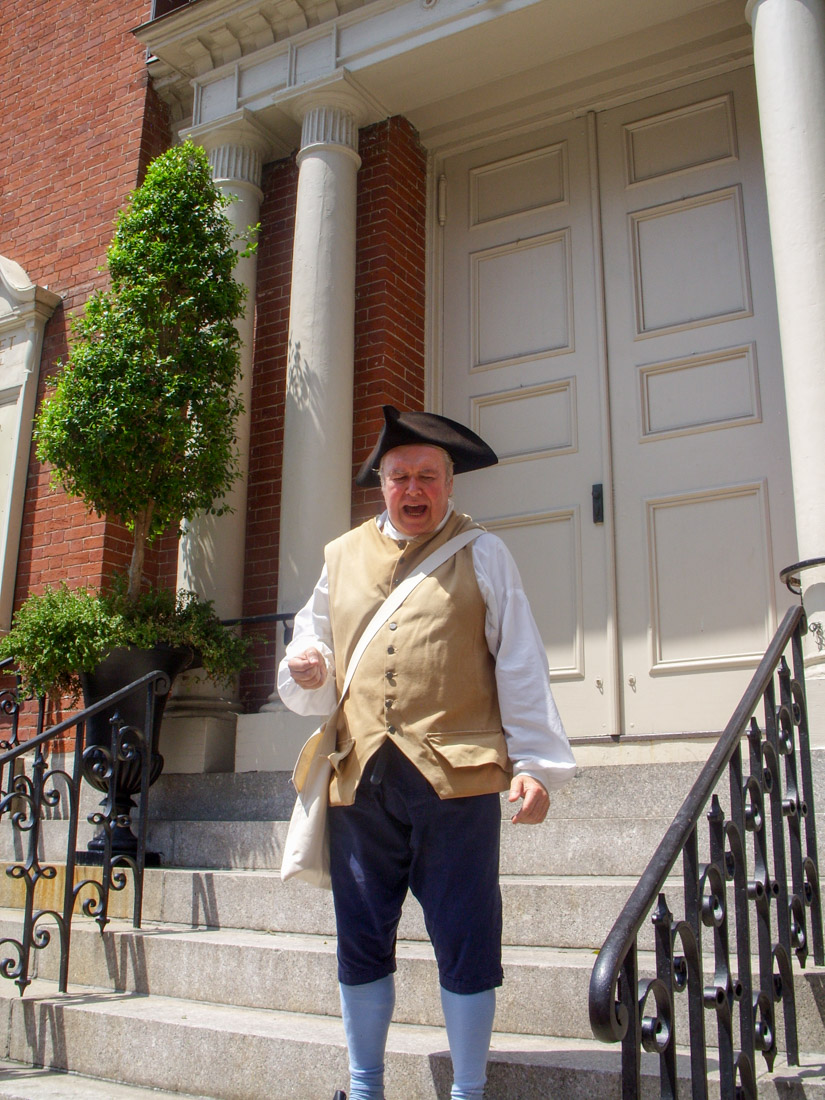 Author's Note
Boston is a city acclaimed for its extensive art scene, history, culinary, and diverse cultures. There is never a reason to go to bed early when there are so many fun things to do at night in Boston.
Whether you love dancing, singing karaoke, running through escape rooms, or thinking about art at a museum, there is always something for everyone and tons of places to go in Boston at night.
The Boston Common and Public Garden parks are also open throughout the night for a casual stroll after sundown.
Even though Boston is safe at night, it is always best to do these late activities with loved ones to have peace of mind. After all, a trivia challenge and karaoke session would not be as fun if you were to play and sing all by yourself.
You may also like our guide to Boston winter getaways.
Our Boston Guides