This article has links to products and services we love, which we may make commission from.

St. Patrick's Day in Boston is a time-honored tradition for a city bursting with Irish heritage and traditions. While several East Coast cities boast large Irish-American populations, Boston has consistently been a top destination when it comes to St. Paddy's Day festivities, and it's easy to see why!
While it used to be believed that Boston hosted the very first St. Patrick's Day parade in the world, that honor actually goes to the city of St. Augustine in Florida, which hosted the world's first St. Paddy's Day parade on record in 1601.
The East Coast and Ireland have long been interlinked!
So don all your green clothes and celebrate history, tradition, and some good old-fashioned beer-infused fun with these many fun St. Paddy's Day events and activities in Boston.
St Patrick's Day bridges the gap between winter in Boston and spring in Boston, so check out our guides to both and get all our tips to maximize your time in the city.
Love the holiday and want to celebrate somewhere new each year?
Check out our guides to St. Patrick's Day in NYC, in Savannah, and in Washington DC for trip inspiration.
What to Do on St Patrick's Day in Boston, MA
This list is organized from the most popular, can't-miss events to some of our more local favorites, including the best bars and pubs in Boston for St. Patrick's Day fun.
If you're looking for culture, there are plenty of events that don't revolve around booze, so don't worry.
Of course, there are tons of options if you're just here for the beer!
Check out our guide to where to stay in Boston so you can crawl back to your bed after a day of fun.
And don't miss our list of free things to do in Boston to enjoy more of the city while you're here.
St Patrick's Day Parade in Boston
The most iconic thing to do on St Patrick's Day in Boston is attending the South Boston St Patrick's Day Parade.
You'll love celebrating in the heart of Boston's historic Irish neighborhood at the city's biggest parade of the year.
Up to a million spectators attend this event!
Held on the closest Sunday to the holiday, it runs for more than 3 miles through the South Boston area.
This Boston St Patrick's Day Parade runs through Dorchester, Telegraph, East 6th, and K Streets, but the best views are between Broadway Station and L St.
South Boston is locally known as just Southie.
Note that parking is incredibly difficult so you'll want to wear comfy shoes and plan to walk from your accommodations or public transportation link (South Station is close to Broadway Station, where the parade begins).
Here's our guide to parking in Boston if you do have to drive in.
Dropkick Murphys
The yearly final destination of the Dropkick Murphys St Patrick's Day Tour is in Boston, where they play four nights in a row.
The band is from Boston, so this is always an epic event!
Be sure to grab your tickets way ahead of time, because this is one of the most popular St Patrick's Day events in Boston.
Official St Patrick's Day Bar Crawl Boston
Explore Faneuil Hall, pub by pub, at the Annual Official St Patrick's Day Pub Crawl (1 S Market St).
One affordable ticket allows you entry into every participating venue, and with a wide check-in time range, you can start as early or as late as you'd like.
Check in at Mija Cantina and get busy drinking!
If you want to learn more about Boston's history while you're drinking, try the Boston History Pub Crawl Tour instead.
St Patrick's Day Road Race
Runners who are hoping to get a few miles in before the rest of their Boston St Patrick's Day festivities should run in the South Boston St Patrick's Day Road Race.
This fun 5K is also an important fundraising event for local programs.
The race ends just before the amazing St Patrick's Day Parade, so be sure to stop by and keep the fun going.
Celtic Sojourn
If you are more interested in the Celtic music associated with Irish history, then you can't skip Boston's annual Celtic Sojourn.
Hosted by WGBH, the Celtic Sojourn hosts two beautiful shows in Sandres Theatre (45 Quincy St, Cambridge) and The Cabot (286 Cabot St) that is fun for all ages.
Live music, Celtic dancing, and more are on display, perfect for the holiday.
Boston Celtics
While this doesn't always occur every year, when the Celtics NBA team plays on St Patrick's Day at their home court at TD Garden (100 Legends Way), then you have to be there.
Keep an eye out on their season's calendar to see if a home game falls on (or near) the holiday and pick up some tickets.
Don't forget to wear all green when you go to the game!
Northern Lights Brunch Cruise
If you'd prefer to celebrate on the water, check out the Northern Lights Brunch Cruise.
This annual cruise is 2 hours long and features a full three-course Irish breakfast, complete with Irish coffee, roasted potato home fries, and bacon rashers.
You won't want to miss this incredible experience, especially since you'll be able to see the iconic Boston Light, the historic fishing market, and even some harbor wildlife: porpoises, seals, and more!
Harpoon Brewery St Patrick's Day Festival
Every year, Harpoon Brewery hosts a St Patrick's Day Festival, filled with cold brews, live music, and thousands of other partiers.
While it is an outdoor festival, don't worry–you'll stay nice and cozy under the heated tents in the early spring weather!
Irish Film Festival
For more than 20 years, the Irish Film Festival in Boston has taken place over one weekend around St. Patrick's Day.
Celebrating Irish heritage and learning more about Irish history and culture is easy and fun at the Film Festival, which is the largest of its kind outside of Ireland.
Irish Heritage Trail
Another way to celebrate St Patrick's Day if you aren't as interested in partying or drinking is to check out the Boston Irish Heritage Trail.
Located between Downtown Boston and Back Bay, you'll be able to explore gardens, statues, memorials, and more.
Print out or download the online map of the trail and learn more about Boston's Irish history.
Sam Adams Taproom
Don't forget to stop by the Sam Adams Boston Taproom (60 State St) for a taste of a fresh, delicious brew.
You might just fall in love with all 20 beers on tap, but keep your eye out for special events around St Patrick's Day to stay updated on their celebrations!
This is also one of our recommended spots for a fun date idea in Boston.
Emerald Lights in the Necklace
One of the most beautiful ways to celebrate St Patrick's Day is to visit the Emerald Necklace Conservancy (350 Jamaicaway).
Walk through the conservancy through its many parks to explore each bridge, which has been lit up green.
The Lights in the Necklace installations also celebrates the coming of spring, as well as the meaning of community connection.
Enjoy more fun activities in Boston in the spring with our complete guide.
Celtic Bells JFK Presidential Library
Attend a beautiful and artful event on St Patrick's Day in Boston at the Celtic Bells Concert at the John F Kennedy Presidential Library (Columbia Point).
Each year, artists and musicians retell the history of the Irish immigrants coming to Boston.
You can expect instruments, singing, and some humor to bring the story alive.
Best Boston Pubs for St. Patrick's Day
If you'd rather enjoy the festive events in the comfort of a cozy (or raucous) bar, then you're in luck!
Boston boasts countless great Irish bars, so check out one…or several…of these for your St. Paddy's Day fun.
Mr. Dooley's Boston Tavern
Mr. Dooley's (77 Broad St) is an Irish tavern staple in Boston's financial district.
It's a perfect place to spend in Boston for St Patrick's Day this year!
They pride themselves on incredible hospitality, while also serving one of the best-voted burgers in the city.
Hosting lots of local Irish musicians almost every night, you won't be without good music while you're there!
Lansdowne Pub
Lansdowne Pub (9 Landsdowne St) in the Fenway features delicious Irish fare and live music every day of the week.
It's a classic Irish pub ambiance to enjoy the day with friends.
Come down to the Pub to celebrate St Patrick's Day the right way: with a cold brew in hand!
The Burren
How about stopping by a pub that was voted in the top 21 Best Irish Pubs in America?
The Burren (247 Elm St) in Davis Square is truly unique, providing one of the most authentic Irish experiences without ever stepping foot in Ireland.
Order their famous Guinness beef stew and enjoy daily live music at this cozy, friendly pub.
Ned Devine's
Located in the famous Faneuil Hall, Ned Devine's (1 Faneuil Hall Marketplace) is an Irish pub with a modern twist (think: nachos and fried cauliflower on the menu).
With tons of massive screen TVs, you can catch every play of a Celtics game while you enjoy your meal.
Of course, be sure to celebrate the holiday with their classic Guinness onion soup.
The Black Rose
You'll need a hearty St Patrick's Day breakfast before all the festivities begin, so stop into The Black Rose (160 State St) for their annual full Irish breakfast.
Just next door to Faneuil Hall, you'll be in the heart of the holiday action as you fuel up for the day.
Featuring live Irish music, inventive Irish food, and a true eye for Irish decoration, you'll love visiting the pub for a classic Boston St Paddy's Day breakfast!
Murphy's Law
This traditional Irish pub is so simple in its design, and so famous in its legacy: Murphy's Law (837 Summer St) is the site of Gone Baby Gone, a thriller movie directed by Ben Affleck.
Come for the history of fame, stay for the beer, the video games, and the live entertainment.
This pub is also close to the St Patrick's Day Parade Boston route, which means you can stop in for a drink or lunch after the parade is over!
L Street Tavern
The site of another popular Ben Affleck flick, Woody's L Street Tavern (658 E 8th St) is where you can check out all the Good Will Hunting memorabilia.
This was the title character's local watering hole.
The pub isn't just a tourist trap, however; it's a local favorite for Southie residents, too.
The pub even features a year-round St. Patrick's Day countdown!
How do you like them apples?
Emmet's Pub
If you're looking for an Irish pub with a little less edge, stop by Emmet's Irish Pub (6 Beacon St) for a delicious Irish meal.
Located on Beacon Hill, you'll be able to step out of Emmet's and explore the heart of the city: Boston Common, the Boston State House, and more are nearby.
Order a Taste of Ireland from their Specialities menu or go for some traditional American fare: burgers, fries, and more.
Lucky Lounge
Usually one of many stops on the St Patrick's Day Boston Bar Crawls, Lucky Lounge (355 Congress St) is a fun cocktail lounge filled with creative drinks and live music.
Come by for a strong drink and a hearty meal, and stay for the live music and very chill atmosphere.
Tavern of Tales
The only board game bar in Boston, Tavern of Tales (1478 Tremont St) always has something fun planned for St Patrick's Day.
Whether you jump into a Dungeons and Dragons game or play in an Irish-themed board game competition, you're sure to find something fun to do at Tavern of Tales.
A great addition to your Massachusetts bucket list!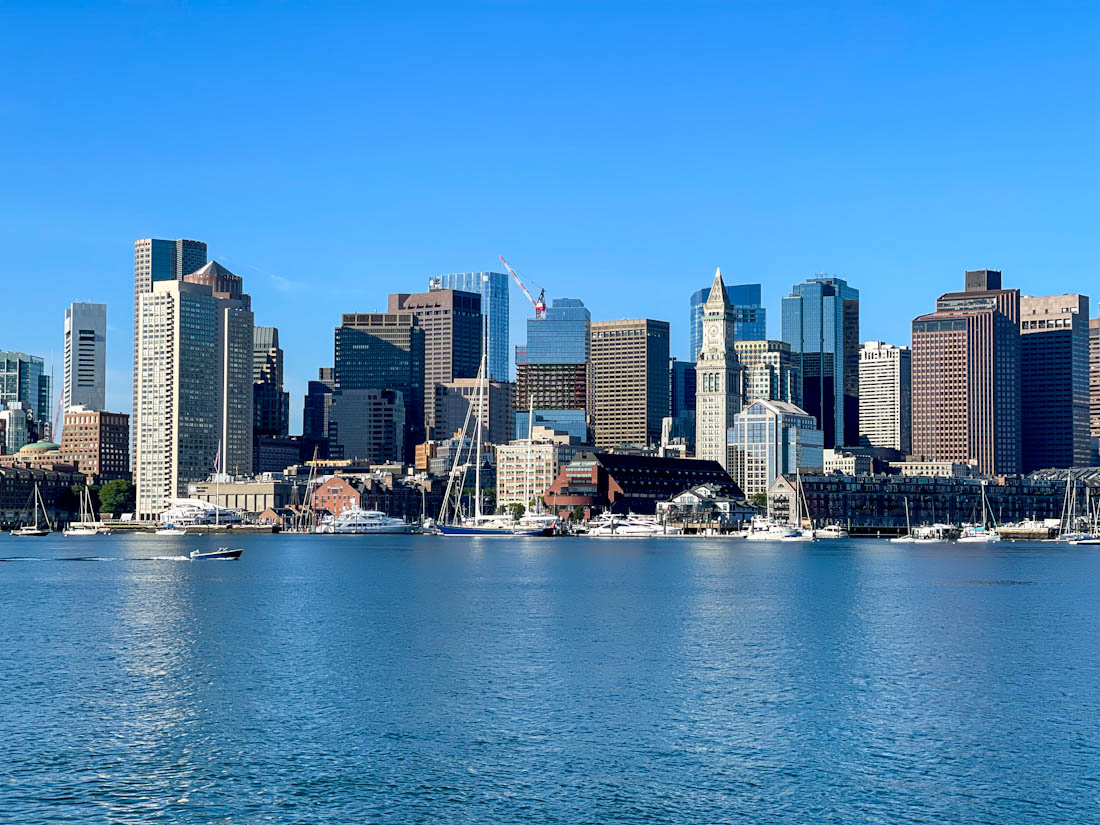 Final Words
Ready to celebrate St Patrick's Day in Boston with all the revelry and celebrations the city loves so much? We know we are!
Share your favorite ways to celebrate St Paddy's Day in the comments below.
Our Boston Guides