This article has links to products and services we love, which we may make commission from.

Spring in Vermont means the snow is finally starting to melt and the flowers are beginning to bloom. Outdoor spaces open back up for locals and visitors to enjoy, while events are plentiful to celebrate the longer days and warmer temperatures.
Vermont in springtime is a local favorite!
Check out the many different events that happen each spring, including a wide variety of niche festivals and several athletic events.
If you're eager to explore more of VT, you might like our guide to the best places to visit in the state.
You can also check out our seasonal guides to experience more of Vermont during the fall and winter.
And don't skip our recommendations for mud season in VT in case you visit during early spring and end up in the thick of it!
Explore even more with our guide to the best things to do in New England in the spring.
Things to Do in Vermont in the Spring
Organized from north to south, these are the best things to do in the spring in Vermont.
Be sure to mark your calendars for festivals and annual events so you don't miss anything!
Rasputitsa Spring Classic, Burke
If you're looking for places to go in Vermont in spring, head to East Burke for the Rasputitsa Spring Classic (Burke Mountain), one of the best gravel road races in the region.
With competitors from almost every state in the country and some international participants, you'll love the excitement of this intense outdoor challenge.
The Northeast Kingdom is a beautiful place to visit in Vermont at this time of year, making this a perfect trip during the Vermont April vacation!
Cady's Falls Botanical Garden, Morristown
Springtime in Vermont is marked by amazing natural beauty as the snow melts, including the beautiful peonies beginning to bloom at Cady's Falls Botanical Garden (637 Duhamel Rd).
The peonies in this garden are particularly unique, but you can also explore the public gardens and enjoy more than 1,400 species from around the world.
Burlington Farmers Market, Burlington
The Opening Day for the outdoor Burlington Farmers' Market (345 Pine St) is in early May.
It's a must-visit in spring in VT!
Wander the booths and tents and shop for local produce, specialty foods, and beautiful arts and crafts from local artists.
The market has been a mainstay in the city for more than 40 years, and is an iconic mid-spring activity.
Spirit of Ethan Allen Tour, Burlington
Setting out on Lake Champlain for the first time every year in early May, the Spirit of Ethan Allen (1 College St) provides scenic cruises and special events through the spring and summer.
Be sure to check the schedule for a full list of the different types of spring cruises they offer, including narrated cruises, lunches, brunches, and sunset sails.
From May to June, they also offer a Spring Time Dinner Cruise on the weekends and on weekdays by appointment!
Vermont City Marathon, Burlington
In late May, the Vermont City Marathon loops through the city and makes for an amazing day of cheering on incredible racers in Vermont in spring.
For even more fun, take a tour of the best breweries in the city while you cheer on the racers!
Discover Jazz Festival, Burlington
Music lovers must visit Vermont in spring to go to the Discover Jazz Festival in Burlington (multiple locations).
Taking place in the first week of June, this late spring festival brings the city into the magic of jazz music in venues across Burlington.
Hotel Vermont Ice Bar, Burlington
In the earliest Vermont spring days, head to Hotel Vermont (41 Cherry St) for their annual Ice Bar Festival.
Featuring ice sculptures, seasonal cocktails, and live dancing, shake off the last chill of winter at this fun weekend event!
Waking Windows, Winooski
Indie music finds its home at the annual Waking Windows Festival, which takes place in mid-May and is based in the city of Winooski.
Aside from performances by the best local artists, you can find comedy shows, art exhibitions, and delicious food at the festival.
Vermont Quilt Festival, Essex Junction
Towards the end of June, one of the best things to do in Vermont in the spring's last days is to head to the Vermont Quilt Festival (105 Pearl St).
Located in the Champlain Valley Expo, you can share the joy of the quilting craft with thousands of visitors and vendors alike.
Contests, sales, and more make this an amazing treat for quilt enthusiasts.
Vermont Flower Show, Essex Junction
Every year in early March, visiting the Flower Show (105 Pearl St) in Vermont in the Spring is one of the best ways to celebrate the end of winter.
The Grand Garden Display is the main attraction, occupying over 15,000 square feet with flowers, shrubs, trees, and more!
You can also watch live painters in the Display, go to seminars and workshops, and browse more than 100 vendors at this totally unique flower festival!
Trapp Family Lodge Sugar House, Stowe
One of the best things to do in Stowe, Vermont in spring is to visit a sugar house and sample freshly-made maple syrup.
In early spring, maple trees begin producing sap, and the Trapp Family Lodge (700 Trapp Hill Rd) collects and processes it using traditional methods.
Take their Maple Sugar Tour and learn about the process and enjoy a delicious maple treat!
The Trapp Family Lodge is one of our favorite historic hotels in New England, given its Sound of Music fame.
Shelburne Museum Gardens, Shelburne
If you're wondering what to see in Vermont in spring, the gardens at Shelburne Museum (6000 Shelburne Rd) are a good place to start.
Twenty gardens sprawl across the landscape, and in the spring, you can see hundreds of lilacs, peonies, and day lilies in bloom.
There are also tons of fruit trees that flower throughout the spring season, as well.
The Shelburne Museum is so unique, it's one of our favorite places to visit in New England!
March Bird Monitoring Walk, Huntington
The Birds of Vermont Museum (900 Sherman Hollow Rd) is committed to passing on their wealth of knowledge, which means that if you visit Vermont in spring, chances are you'll be able to head out on a bird monitoring walk.
Wander through the museum's trails through forests and meadows to spot birds, learn about their habitat, and enjoy the outdoors.
Citizen Science Arbor Day, Multiple Cities
If you plan to visit Vermont in spring, try to make the trip in early May to celebrate Arbor Day with the rest of the state!
Across multiple cities, volunteers gather to plant trees in some of the best weather for young saplings.
Enjoy the sunshine and get out and make a difference!
Green Mountain Film Festival, Montpelier
The Green Mountain Film Festival at the Savoy Theater in Montpelier (26 Main St) is one of the best reasons to visit Vermont in spring.
GMFF is dedicated to showcasing local filmmakers and their important work.
While the festival is coming back in full force in 2024, they are celebrating on a smaller scale throughout the spring with pop-up showings at Savoy.
Montpelier Mayfest, Montpelier
Montpelier is one of the best places to visit in Vermont in spring because the city's month-long Montpelier Mayfest is a blast for the whole family.
Located in multiple locations throughout downtown Montpelier, you can celebrate spring with activities like concerts, thrift pop-ups, bike swaps, and more.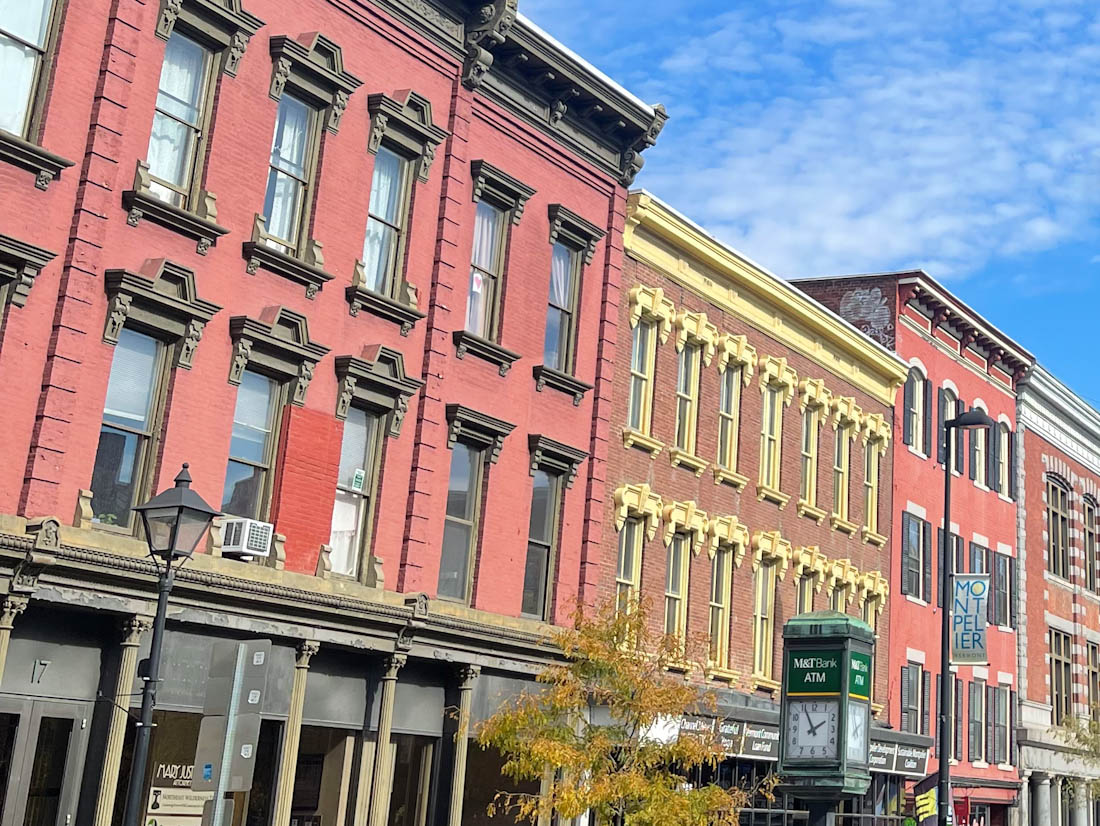 RockFire, Websterville
Ring in the end of spring and the beginning of summer at RockFire (59 Little John Rd), a fire performance celebration and concert event.
Featuring a molten metal performance, fire dancers, and the well-known Antoinette Jacobson's Pyrophone, you won't want to miss this extravagant late spring event.
Justin S. Morrill State Historic Site Gardens, Strafford
Visit Vermont's earliest National Historic Landmark by checking out the gardens at the Justin S. Morrill Homestead (214 Justin Morrill Memorial Highway).
The gardens are truly some of the best places to visit in Vermont in spring because they are designed so carefully.
Winding pathways, flowering spring plants from across the globe, and romantic rose bushes await you at these historic gardens.
Billings-Rockefeller National Park, Woodstock
If you're looking for things to do in Woodstock, Vermont in spring, look no further than the Billings-Rockefeller National Park (54 Elm St).
The park opens in late May, and it features a large pond, a dam, historic carriage roads, and other amazing buildings from the late 19th century.
You can enjoy the spring weather as you wander around quaint Woodstock, too.
Quechee Hot Air Balloon Festival, Quechee
One of the most notable Vermont attractions in spring is the Quechee Hot Air Balloon Festival in mid-June.
This is the longest-running festival of its kind in New England and features 20 hot air balloons, live music, craft vendors, and more.
The whole family will love the celebration and the magic of watching so many beautiful hot air balloons soar through the sky.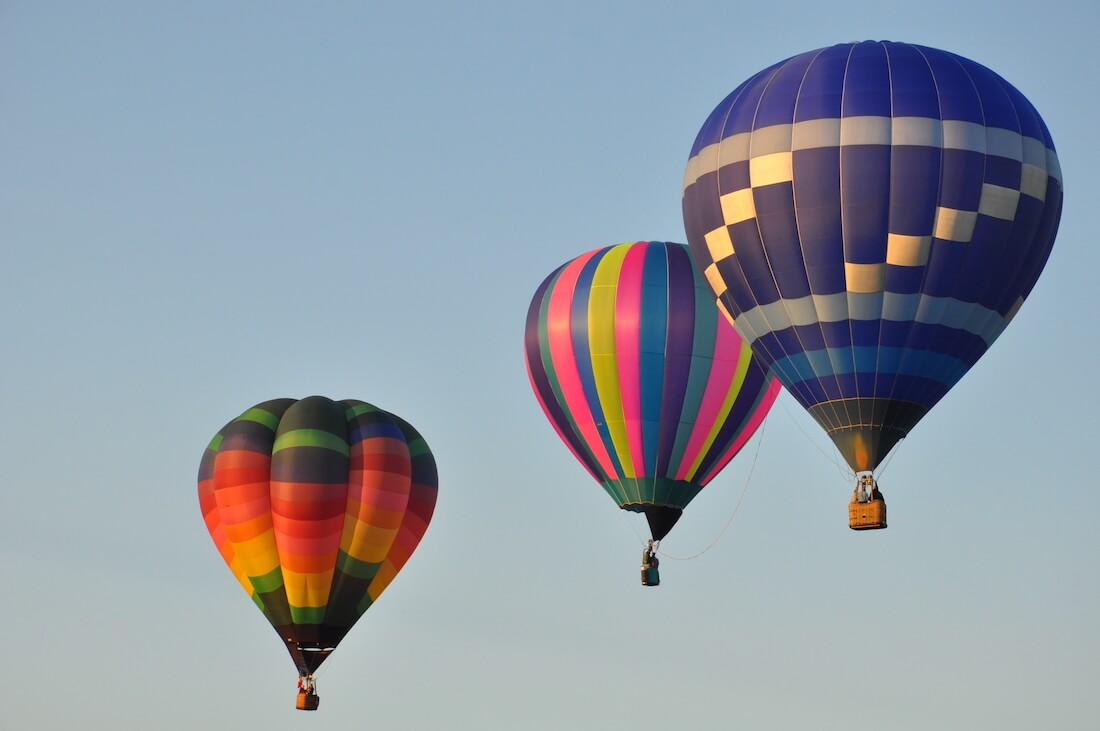 Peonies at Hildene Mansion, Manchester
Hike the trails and view the gorgeous peonies at the Hildene House (1005 Hildene Rd), what once was the Lincoln family home.
More than 12 miles of trails wind through woods, gardens, and more, making it a lovely trip in the spring in Vermont.
For more things to do, check out our Vermont bucket list.
Vermont Spring Weather
Rain, sunshine, and even some snow are all part of a typical Vermont spring.
You can expect temperatures between the mid-30s to the mid-60s and a lot of wet weather events throughout the season.
Come prepared with plenty of layers and an eager attitude!
Final Words
Are you ready to welcome spring in Vermont now? We know we are!
Share your favorite VT springtime events and activities in the comments below.