This article has links to products and services we love, which we may make commission from.

Spring is a truly magical time to visit Rhode Island.
The state transforms into a vibrant oasis of colorful flowers, lush greenery, and mild temperatures that make it the perfect destination for all types of travelers.
Whether you're looking for a relaxing getaway or an action-packed trip, Rhode Island in the spring has something to offer everyone.
From checking out the local produce at the farmer's market in Providence to witnessing the blossoming daffodils in Newport, there's a ton to do and see in this picturesque state.
To help plan your trip, we'll explore some of the best places to visit and things to do during spring in Rhode Island.
For easier navigation, the destinations are arranged starting from the northern part of the state down to the south.
You may also like our guide to some of the best places to visit in Rhode Island.
Things to Do in Rhode Island in the Spring
Starting with Providence, this guide will take you from Providence to Charleston, exploring the loveliest things to do in the spring season and over spring break in Rhode Island.
Things to do in Providence in Spring
Roger Williams Park Botanical Center, Providence
If you want to see some of the best flowers in Rhode Island in spring, head to the Roger Williams Park Botanical Center (Floral Ave).
The Botanical Center is New England's biggest greenhouse display garden, and it features plants from all around the globe.
You can also enjoy the rose maze in June and tons of other flowering plants all spring long- which makes it a nice place for a romantic date too.
For romantic things to do in Providence, check our guide for couples!
Fairy Garden Days, Providence
Starting in mid-April, be sure to visit the Roger Williams Park Botanical Center to celebrate Fairy Garden Days.
This is the perfect activity for Rhode Island April vacation, featuring tons of kids activities like scavenger hunts, gnomes, stories, and more.
Check out the food trucks for lunch and enjoy the rest of the botanical garden!
For more family-friendly activities, read our guide to things to do in Providence.
La Gondola, Providence
Opening for the season every May, La Gondola (1 Citizens Plaza) is an authentic Venetian boat ride experience located in downtown Providence.
Choose between a private gondola ride or a group tour, and take in the historic city of Providence at one of the most popular Rhode Island attractions in spring.
Hope Street Farmers Market, Providence
The first outdoor Hope Street Farmers Market (Hope St and Blackstone Blvd) takes place in early May, and it's one of the most perfect places to go in Rhode Island in spring.
This market is special because it is an entirely farmer-run cooperative.
Shop for seasonal fruits, vegetables, flowers, cheese, pastries, eggs, and specialty items every Saturday morning in spring.
WaterFire, Providence
Beginning in April and running through the fall, WaterFire (city-wide) is a popular community event in Providence.
From experienced fire dancers, to torch ceremonies, to fiery dream orbs floating on the river, WaterFire is a beautiful and free event open to all.
The fire show is set to the backing of emotive music, a sensory story.
Locals bring chairs for comfort or you can book a table at restaurants along the water such as Jacky's Waterplace and Café Nuovo.
There are multiple WaterFires each month, so check the schedule for more information and to plan for upcoming special events.
It really is a unique experience in Providence, there's nothing else like it on the East Coast.
Slater Memorial Park, Pawtucket
Slater Memorial Park (401 Newport Ave) is one of the best places to visit in Rhode Island in spring because the Looff Carousel opens for the season.
The Looff Carousel was built in 1910 and is a National Historic Landmark, making it a cool spot to visit in the state.
Explore the park, the farm, the river, and try to find all the exciting springtime wildlife.
Blithewold Mansion Daffodil Days, Bristol
Go to the Blithewold Mansion (101 Ferry Rd) in mid-April to celebrate spring with more than 50,000 daffodils blooming across the 33-acre estate.
The Blithewold Mansion Daffodil Days are perfect for kids who are on spring break in Rhode Island because the mansion puts on tons of programming for all ages.
You can also enjoy dozens of other flowers at the Mansion in spring, including lupines, tulips, lilacs, and more.
Black Ships Festival, Bristol
In early June, the Black Ships Festival (Rockwell Park) in Bristol celebrates the cultures of Japan and the U.S. and the commemoration of a historic trade treaty in 1854.
Enjoy Taiko drumming performances, martial arts classes, sailing excursions, and arts and crafts at this late spring festival.
British Motorcar Festival, Bristol
Car fanatics will love the British Motorcar Festival in early June in Bristol.
The festival takes place over one weekend and features driving tours, a block party, and a competition show where car owners compete in multiple categories.
Head to Colt State Park (Gooding Ave and Chestnut St) to enjoy this dazzling display of British vintage cars!
Car fans should also check out Gunther and Maggie Buerman museum, the Newport Car Museum (1947 W Main Rd), to see 60 of Gunther's collectible cars.
Wicked Tulips Flower Farm, Exeter
Spring break in Rhode Island would not be complete without a trip to the incredible Wicked Tulips Flower Farm (400 Hog House Hill Rd).
Frolic through more than one million tulips and pick your own flowers from dozens of varieties from mid-April to mid-May.
There is a second location in Johnston (90 Brown Ave) if your travels aren't as close to Exeter.
Green Animals Topiary Garden, Portsmouth
The Green Animals Topiary Garden (380 Corys Ln) is one of the most spectacular places to see in Rhode Island in spring.
Wander through the garden, check out more than 80 topiary animals, and enjoy thousands of tulips in April, which line the paths and grow under the animals' feet.
This Rhode Island estate is where Jackie Onassis (Jackie O) made her debut into society.
Norman Bird Sanctuary, Middletown
There is no better place to learn about the natural history of Rhode Island and its birds than at Norman Bird Sanctuary (583 Third Beach Rd).
Hike through 300 acres and bring your binoculars to spot spring migratory birds!
Be sure to check their events page for exciting programs like the weekly Wednesday Walks and the bi-weekly free guided bird walks.
For more places to hike in Rhode Island, check this guide.
Dunlap-Wheeler Park, Middletown
If you're wondering where to go in Rhode Island in spring, look no further than Dunlap-Wheeler Park (Lower Aquidneck Ave).
In April, more than 40,000 daffodil flowers burst into bloom, making for an amazing show.
You can also enjoy amazing views of the Atlantic Ocean from comfortable park benches.
Sakonnet Garden, Little Compton
To check out one of the most unique Rhode Island places to visit in spring, be sure to visit Sakonnet Garden (510 W Main Rd).
This winding, cottage-core garden is small and is experimentally designed with beautiful, rare, and intricate plants.
In early May, the Sakonnet Garden hosts a Plant Fair with lots of exciting plant vendors and activities.
Things to do in Newport in Spring
Newport Daffodil Days, Newport
Newport is one of the best cities to go to when you visit Rhode Island in spring because of its huge number of daffodil blooms.
Head to Newport in Bloom's website to learn more about how these special flowers are planted every year, Daffodil Day activities, and to enter into a free daffodil bulb giveaway!
The top parks and places to visit to see daffodils in April include the intersection at Coddington Highway and W Main Rd, Ballard Park, and along the Cliff Walk at Salve Regina University.
For a more comprehensive list of things to do in Newport, read this guide.
Newport Night Run, Newport
Runners and walkers alike should sign up for the annual Newport Night Run, a nighttime 5K race that benefits the Newport Public Education Foundation.
You'll run along the iconic Ocean Ave and Hazard Road, and you can participate no matter what pace you want to go along at.
The event takes place rain or shine, so come prepared for every weather condition.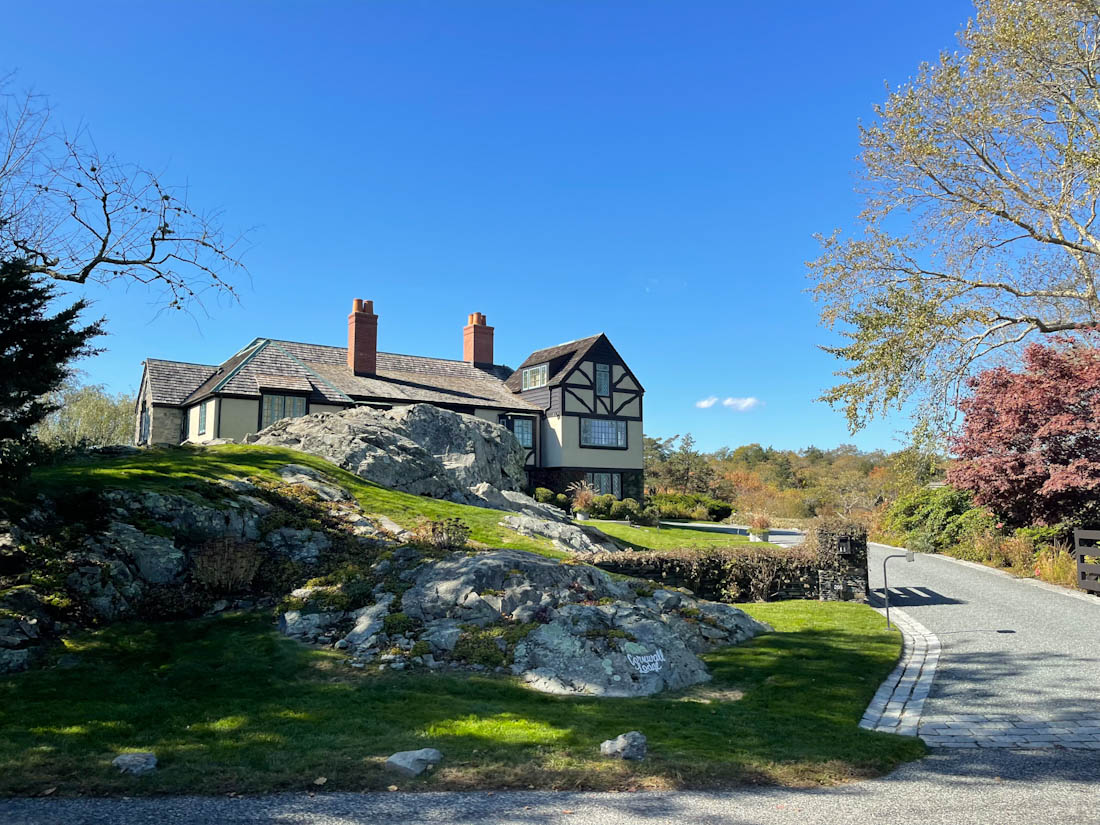 Newport Restaurant Week, Newport
Celebrate Newport's incredible food scene at the annual Newport Restaurant Week.
Take advantage of more than 75 deals and discounts, like BOGO deals, gift card promotions, prix-fixe menus, and more.
So many restaurants take part in Newport Restaurant Week, so explore the city and try some amazing food!
Newport Beer Festival, Newport
For more than 10 years, the Newport Beer Festival has brought together the best Rhode Island breweries to the city for the public to enjoy.
Head to Fort Adams State Park (80 Fort Adams Dr) to check out the breweries, try tons of fresh samples, and meet other local beer-lovers.
Sail Newport Race Village, Newport
Over the course of one week in mid-May, Sail Newport hosts the annual Ocean Race for its one North American Stopover.
The Ocean Race is a 6-month global sailing race that begins in Spain and ends in Italy.
Newport is glad to host these travelers, and you can meet the racers, take part in activities, and enjoy the festivities of the Stopover.
During the event, there will be a variety of public activities and entertainment suitable for the whole family to enjoy at the Ocean Live Park in Fort Adams State Park.
Spring Street in Newport
Since you're visiting Rhode Island in Spring, why not swing by Spring Street?
This is the one of the best preserved streets in Newport.
Aside from concrete roads replacing tram tracks, and the addition of telephone poles, there isn't much difference between the late 1880s and present day.
Other historic landmarks to look out for in Newport include the first synagogue in the US (85 Touro St), 1673 White Horse Tavern (26 Marlborough St), the city's oldest pub, and Wanton-Lyman-Hazard House (17 Broadway), the oldest surviving house.
Crisp Beach Walks in Newport and Middletown
Bundle up and let the fresh sea air smack you in the face this spring.
Rhode Island has a number of public use beaches close to Newport, including Easton's Beach also known as First Beach (Newport), and Sachuest Beach, aka Second Beach (Middletown).
Flo's Clam Cakes
If visiting First Beach, it would be rude not to try the famous Rhode Island clam cakes at Flo's Clam Shack!
The food truck opens for spring after hibernation in winter.
Springtime Wine, Newport
Vineyards in Rhode Island celebrate the new awakening after the winter slump so it is a great time to visit and sample their menu.
There area number of vineyards in Rhode Island, including Newport Vineyards (909 E Main Rd) wine, which is also home to Taproot Brewing Co. beer, and farm-to-table food.
Narragansett Bay Cruise
Explore Newport Harbor and Narragansett Bay from a different perspective by taking a scenic cruise.
Learn about the area's rich history from a local guide as you pass by landmarks such as church steeples, wharves, lighthouses, forts, and grand mansions.
Cliff Walk, Newport
The Cliff Walk in Newport is an iconic thing to do when you visit Rhode Island in spring.
You'll be able to see the mansions' gardens in full bloom, a massive daffodil field by Salve Regina University, and you can get lots of fresh air as you explore the oceanside on the Cliff Walk.
You may opt to take a self-guided driving tour or walking tour of the Cliff Walk to learn more about its history and the amazing mansions- there's
If you're planning to spend spring in Newport, RI with your special someone, check out this guide.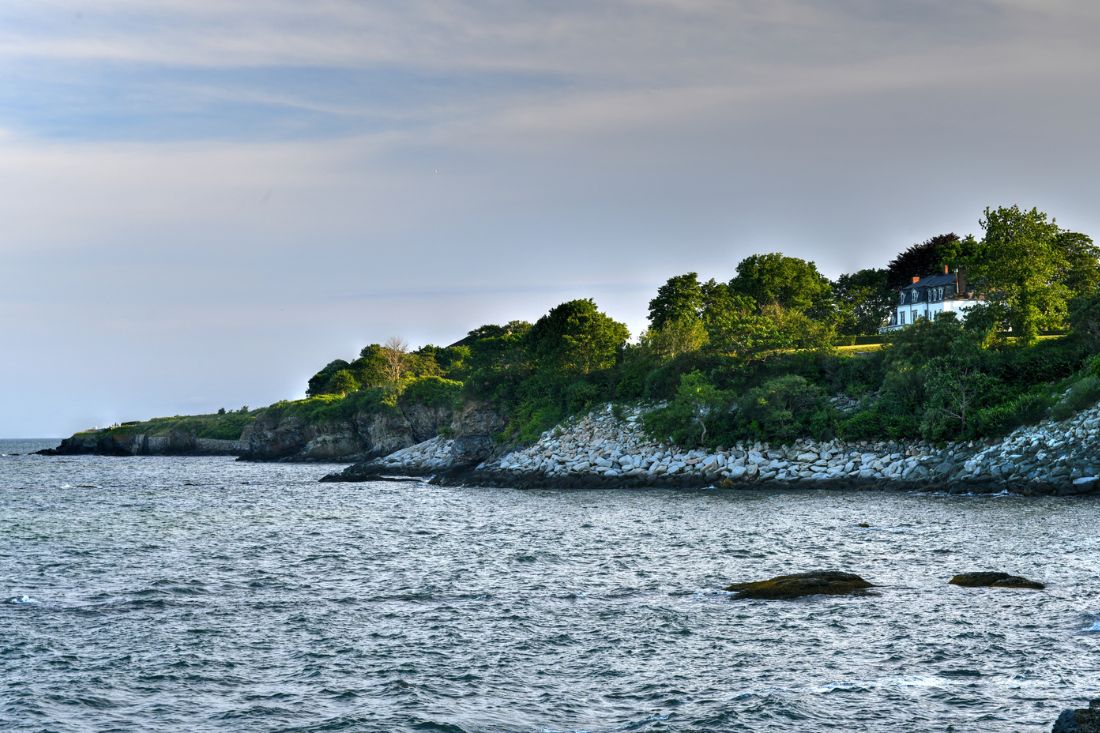 Kinney Azalea Gardens, South Kingston
The Kinney Azalea Gardens (2391 Kingstown Rd) is a free public garden to enjoy in Rhode Island in spring.
Check out the trees and flowers in bloom, explore the winding paths, and check out upcoming spring events on their website.
Fantastic Umbrella Factory, Charlestown
The Fantastic Umbrella Factory (4820 Old Post Rd) is a sweet shop and perennial garden destination.
Check out The General Store, the Candle Shop, and the amazing flowering trees that bloom every spring.
The gardens were planted decades ago and have been enjoyed by visitors for generations.
Rhode Island Spring Weather
Springtime in Rhode Island is marked by overcast skies about half the days and a relatively low chance of rain.
You can expect temperatures in the low 40s in March and in the mid-60s in May.
But be sure to always check the updated forecast so you can make the most out of your Rhode Island spring vacation.
Final Thoughts
From visiting the many sites and gardens to indulging in fresh food and produce, there are plenty of options for those looking for what to do in Rhode Island in spring.
Whether you're a local or a tourist, be sure to take advantage of all that this beautiful state has to offer during the season- and let us know in the comments which one is your favorite.
Rhode Island Destinations