This article has links to products and services we love, which we may make commission from.

Crisp air, cider donuts, and spooky experiences! Planning a visit to Portland, Maine in fall and researching autumnal activities?
This guide shares the best things to do in Portland, ME in the fall, including food, drink, tours, seasonal attractions, pick-your-own, and scary Halloween events.
We also include Portland's fall festivals and where to see dreamy foliage near the city.
Expect temperatures ranging from 72 F dipping to 30 F by the end of November; remember to pack your plaid!
Portland can even be a fall day trip from Boston if you get an early start to maximize your day.
Fall in Portland, Maine Activities
Fall Craft Beer
It's no secret that Portland is home to top-shelf craft beer, so it would be rude not to sample what seasonal fall offerings the city's breweries have on offer.
Brewery hop between Goodfire Brewing Company, Urban Farm, and Belleflower, all a stumbling distance apart.
Spiked Cider
Did you know that Maine is also known for its apples and what do you use to create delicious cider?…
Portland doesn't just do craft beer; there is also a decent cider scene, perfect for fall afternoons.
Check out Anoche (43 Washington Ave), the Basque-inspired cider house and bistro, for a dedicated cider menu and modern pintxos.
Haunted Houses
What's a fall trip without a little paranormal activity?
The historic McLellan-Sweat House (High St), which is currently a museum, is said to be visited by a male and female spirit.
This National Historic Landmark was built in 1800–01 during the Golden Age when the city was doing well economically.
Portland Sunset Harbor Cruise
Watch the sun go down over the city during this harbor cruise of Casco Bay.
Most boat tours end around September, making this cruise an added bonus Portland fall activity.
The Elizabeth Grace boat tour also includes onboard drinks.
Whale Watching
Did you know that you can go whale watching in Portland?
The season kicks off around May and ends in October, so you might just catch the tail (boom boom) end of this majestic experience.
Join Odyssey Tours on their 16-passenger vessel, the Explorer, this fall in Portland, ME.
History Walking Tour
Get your bearings while you take in 200 years' worth of Portland history during this 2-hour walking tour.
Learn about the locals who used to walk the cobblestones of Commercial Street, wander through Eastern cemetery, and discover why Abyssinian Church is an important location for Portland's African American backstory.
While this isn't quite a spooky Hallowe'en walking tour, you will hear about the city's history, some of which can get gory.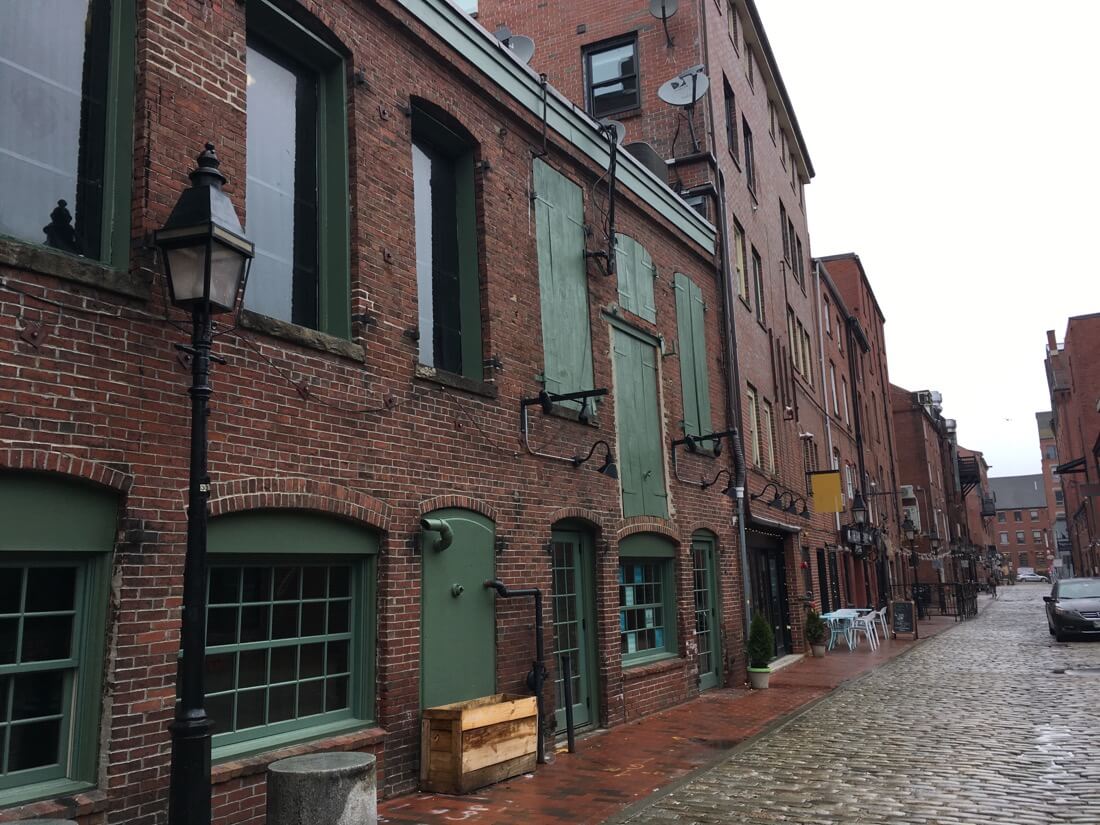 Scary Movies
See the latest release or a vintage scary film at one of Portland's movie theaters.
Head to Nickelodeon Cinemas (1 Temple St) for an old-school theater.
Prides Corner Drive-In
If you prefer watching a scary movie from the comfort of your own car, consider Prides Corner Drive-In (651 Bridgton Rd) in Westbrook, a suburb of Portland, ME.
The sound connects via radio, so ensure your car can connect to 88.9 FM or take a radio.
Snacks available!
Maine Ballet Spooktacular
When you think of ballet, your mind probably goes to Nutcracker with Christmas vibes, but Portland Ballet have a history of putting on haunting holiday-themed performances in October!
Previous shows include Jack The Ripper, who terrorized London in the 1800s and Halloween Spooktacular, where the audience was encouraged to dress up in costumes too.
Portland Seasonal Foodie Tour
Meet the city's makers during this 3-hour food tour of Portland.
Try local produce created by talented food and beverage artisans, including bakers, brewers and confectioners.
Over 21-year-olds can also sample some of the best craft beer and drinks in the city!
This tour caters for celiacs and vegan visitors.
A recommended Portland, Maine autumn activity for those who really appreciate where their food comes from.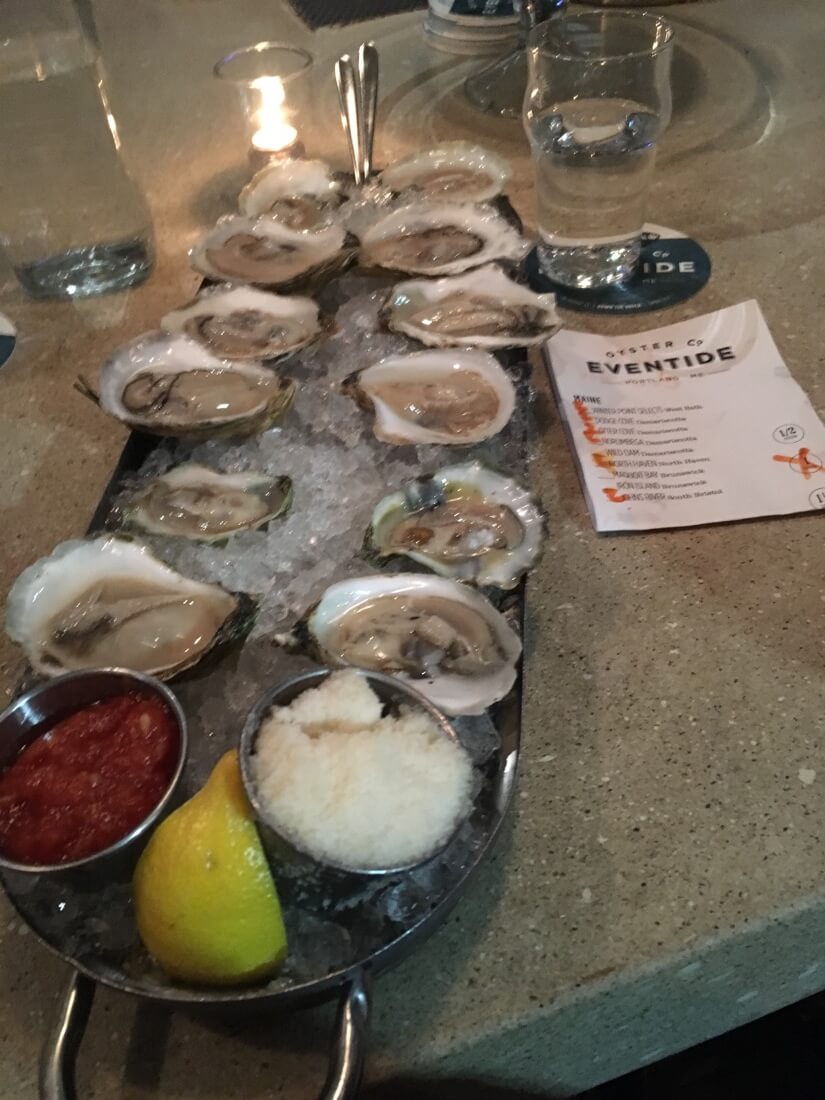 Portland Farmers' Market
Pick up seasonal veggies, fruit, meat, dairy, and maple syrup at Portland's Farmers' Market, which has been a city staple since 1768.
The outdoor market takes place on Wednesdays and Saturdays mornings at Deering Oaks Park until mid-November.
Most farmers accept card payments.
Fore River Sanctuary
If you've had your fill of craft beer, cider, and seafood and need to stretch your legs, Fore River Sanctuary is a peaceful retreat near the city.
This 5.6 miles wooden trail features Jewell Falls, Portland's only natural waterfall.
One of the fall activities in Portland, Maine, where you can feel the leaves crunch under your feet later in the season.
Stay in an Inn or B&B
Staying in a traditional inn or bed and breakfast is quintessentially New England!
Not only will you be supporting local tourism, but you will also get to meet Mainers who love to serve guests.
The West End Inn is located in a Victorian building in the city's West End.
It offers large, air-conditioned rooms with private en-suites.
Bookings include breakfast, and coffee is served in the inn's lounge.
You may also like our guide on where to stay in Portland, Maine.
Pumpkin Patch By The Sea
If you're looking for fall things to do in Portland, Maine for the family, you can't go wrong with a pick-your-own experience where kids interact with the food they're going to eat.
Throughout October, Alewive's Brook Farm (83 Old Ocean House Rd, Cape Elizabeth) opens its pumpkin patch to visitors and also puts on games at the weekend, such as Pumpkin Tic-Tac-Toe, Pumpkin Putt, and the Corn Launcher.
Pumpkin Valley Farm Corn Maze
Not only does Pumpkin Valley Farm (100 Union Falls Rd, Dayton) have a pumpkin patch but also a corn maze!
The Rusty Bucket serves brick over pizza, and the Cow Lick Cafe has kettle corn and cider.
Portland, Maine Fall Events
Oktoberfest in Portland, ME
Join beer-loving locals at the annual Oktoberfest Bavarian beer festival.
The ticket includes unlimited samples from over 40 brewers with around 100 brews and ciders!
Live music and food also at the carnival.
Harvest on the Harbor
Foodies will want to join like-minded people at the city's annual Harvest on the Harbor.
This fall festival gives locals and visitors the chance to meet the makers, artisans and chefs that dish up their food.
It is also where the Maine Lobster Chef of the Year Competition takes place.
Halloween Bar Crawl
Take to the streets in your scariest, or cutest, costume as part of the annual Halloween Bar Crawl.
Visit at least five bars during the crawl and enjoy two drinks or shots inclusive of the ticket price.
Things to do in Fall Near Portland, ME
Apple Picking Near Portland, ME
PYO apples from the tree or just pick up a carton of fall cider at Sweetsters Orchard (19 Blanchard Rd, Cumberland).
The Apple Barn also sells a selection of local goods – honey, maple syrup, preserves, and cider donuts.
The season begins from mid-August until the end of November.
Trail of Terror
Are you brave enough to try the Trail of Terror at Aquaboggan Water Park (980 Portland Rd, Saco)?
Make your way through the trail while trying to avoid the ghost and ghouls that haunt the water theme park.
There's a different story each year, so even if you've visited before, you can get a thrill or a fright!
This Portland fall event is for adults.
Halloween Weekend at Loon's Haven
Join the team at Loon's Haven family campground (41 Loons Haven Dr, Naples) as they celebrate Halloween around Trickey Pond in Naples, Maine.
Expect spooky activities for kids and adults and a site decorating contest with prizes for the best sites.
KOA's Halloween Weekend
KOA in Naples (1700 Barefoot Williams Rd, Naples) is also putting on a Halloween weekend.
This fall event features pumpkin carving, costumes and site decorations.
Happy Trolleyween
Happy Trolleyween takes place at Seashore Trolley Museum (195 Log Cabin Rd, Kennebunkport), and it is family-friendly.
Visitors are encouraged to come in Halloween costumes and are invited to take advantage of the candy trick-or-treat stalls and try out the ghost treasure hunt!
Fun fall things to do in Portland, Maine, for all the family.
Kennebunkport also features in our guide to the prettiest towns in Maine.
Fall Foliage Near Portland, ME
There is no set time for fall foliage in Maine, so you need to just go with it and/or create some flexibility in your road trip schedule.
In this section, we will discuss the best places for fall foliage near Portland.
Camden
Camden is a 2-hour drive from Portland but worth the road trip to see the fall colors!
Head to Camden Hills State Park to enjoy the 20 trails, including the scenic Maiden's Cliff, during leaf-peeping season.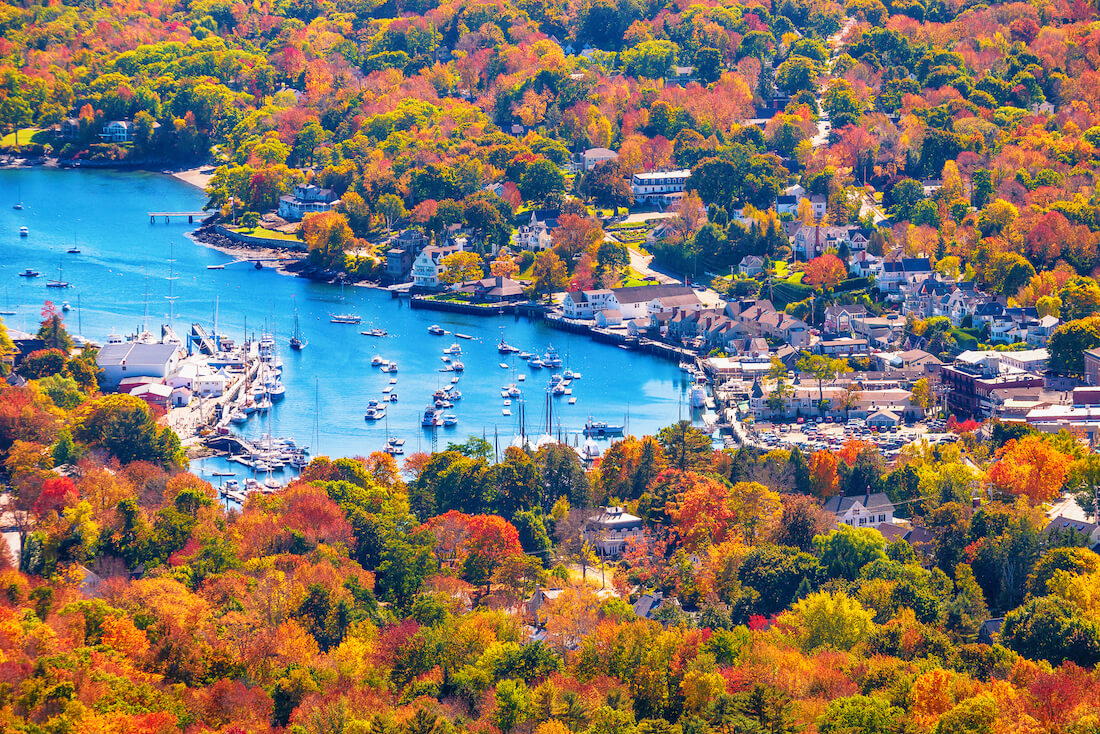 Acadia National Park
Acadia National Park is just over three hours from Portland, so you might want to make this an overnight visit or an extended trip!
If you can time it right with the fall colors it will be well worth it.
However, it is advised to book accommodation ahead, especially if you are visiting Maine during the weekends in Fall.
Also, pick up a paper map as GPS doesn't always work.
One of the most popular things to do in Acadia National Park is to drive up Cadaclic Mountain.
This needs to be booked before your visit.
There are no shortages of fall viewpoints in Acadia, including Eagle Lake Overlook.
Jordan Pond Trail is a relatively easy 3.1-mile loop trail near Mount Desert.
Another hike to consider is the Bubble Rock.
For sunset, head to Bass Habor Head Lighthouse.
Most visitors stay in Bar Harbor.
You may also like our guide on where to stay in Bar Harbor.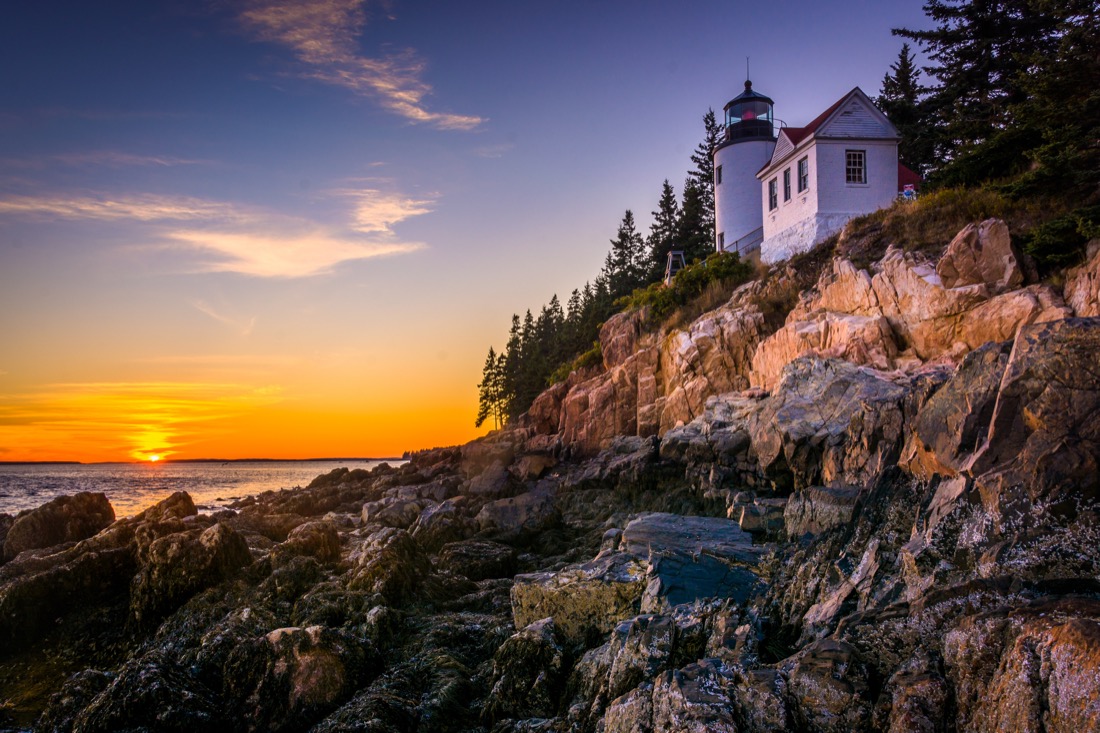 Asticou Azalea Garden
Asticou Azalea Garden (ME-3, Mt Deser) is located at Northeast Harbor, and it puts on a lovely fall show.
Enjoy the zen of the green space, reflections in the pond water, and the color pop from the plants.
Donations welcome.
Did we miss your favorite things to do in Portland, Maine in fall? Tell us in the comments.