This article has links to products and services we love, which we may make commission from.

In this guide to hidden gems in Miami we're going to uncover activities that you can only do in The Magic City including tours, food, and lesser-known options for partying.
We'll look at the alternatives to the most popular tourist attractions so you can get off the beaten path in Miami, and avoid the tourist crowds.
Even if you're a local here, The Beach, or even South Florida you'll be sure to discover some of Miami's hidden gems by the time you get to the bottom of our travel article, and please do leave us a comment. We love to hear from you!
We're going to feature unique things to do in Miami from both Miami the city, and Miami Beach, the barrier island near Downtown.
You may also like our Miami Bucket List and other useful Miami guides.
Unique Things to do in Miami
We're kicking off this Miami hidden gems article in Downtown Miami, then we'll move to Brickell, before heading to Little Havana, Wnywood, Midtown, and the Design District.
Next, we'll feature cool things to see in Miami's Coral Gables and Coconut Grove before ending our whirlwind tour at Miami Beach.
Weekends at The Wharf
The Wharf (114 SW North River Dr) is where you can attend festivals, play games, watch sports, do yoga, or enjoy relaxed drinks and food by the water at the weekend.
The open air event space is located by the Miami River, check out its schedule for up and coming events.
Miami Metromover
Miami has a free mass transit automated train that offers elevated rides above Downtown and Brickell.
Its route connects the Miami-Dade Arena, Bayside Marketplace, and Miami-Dade College.
The modern carriages have air-conditioning and big windows, so you can look down on the city as you travel between landmarks.
The Brickell Loop stops include Brickell, Bayfront Park, College North, Third Street, and the Financial District before returning to Brickell.
The Inner Loop covers Downtown's Central Business District and the Omni Loop circles Downtown to Omni's North Extension.
You can also transfer between the loops.
Miami's public transport system, and road traffic, have always been known to be a bit of an annoyance for locals, and while the Miami Metromover doesn't reach most of the popular neighborhoods, it does save your feet and provide epic views for some.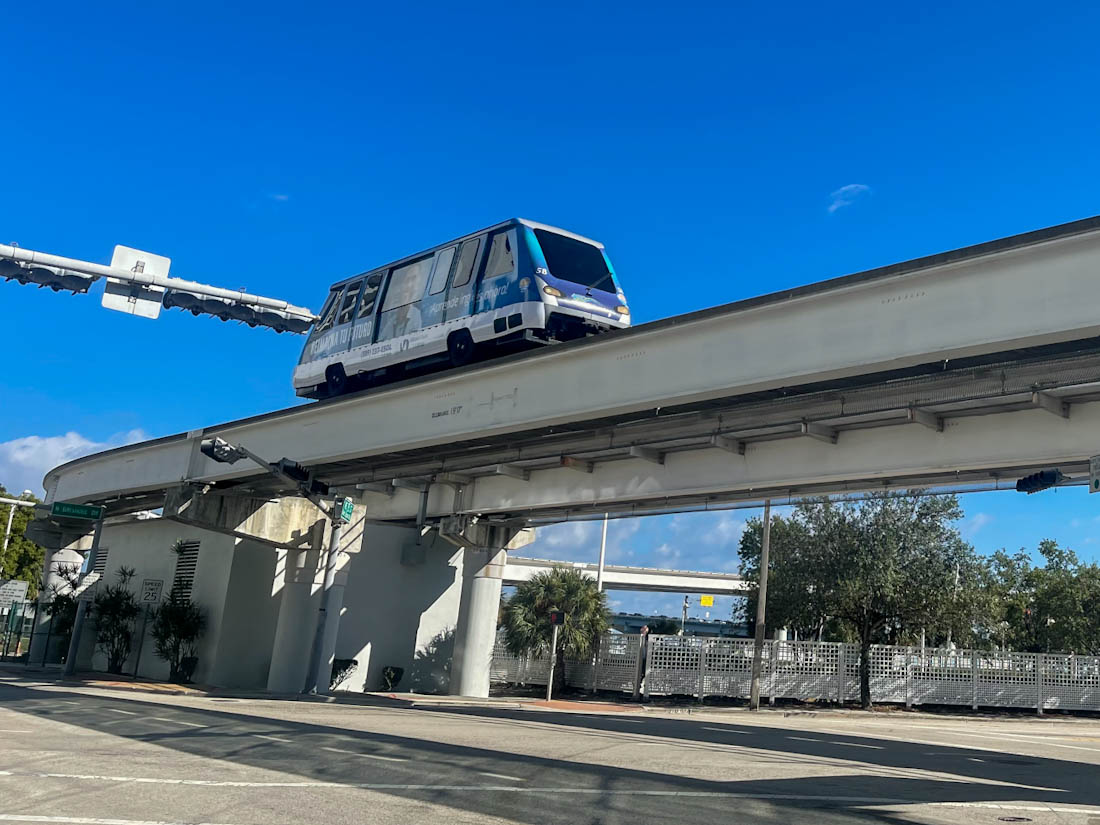 Biscayne Bay Cruises
A unique way to see Biscayne Bay, Miami, and Miami Beach is by boat.
This 1.5 hour cruise set sails from Bayside Marketplace in Downtown to Miami's hidden islands and by the million dollar homes and their yachts!
The tour has narration which points out the homes of the rich and famous.
The boat feature two levels so you can enjoy different viewpoints.
There's also big windows if you prefer to step inside on breezy days, and a deck with shade.
Or, if you have a need for speed, consider this Miami speedboat tour.
Club Space
While everyone knows about the infamous str1p club and event space, E11ven, Club Space (934 NE 11th St) is an all weekender club for those who love EDM.
At Club Space, ginormous disco balls hang alongside plants as international DJs, such as Green Velvet, play to crowds of revelers.
The club has a terrace which allows you to see the night turn into morning, so pack your shades.
Check out our guide to Downtown Miami for more ideas of things to do in this area.
Entertainment and Shopping in Brickell
For those looking to spend some hard earned cash, Brickell has two shopping areas.
Brickell City Centre (701 South Miami Ave) is where you'll find stores selling clothes, glasses, jewelry, self-care products, and technology.
You'll recognize brand names such as Apple, Saks Fifth Avenue, and Levis, which are spread out over four floors and three city blocks.
BCC also puts on events like baby classes, yoga, and live music.
Mary Brickell Village (901 S Miami Ave) is another option for those looking to get a haircut or nails done, then meet friends for food and drinks.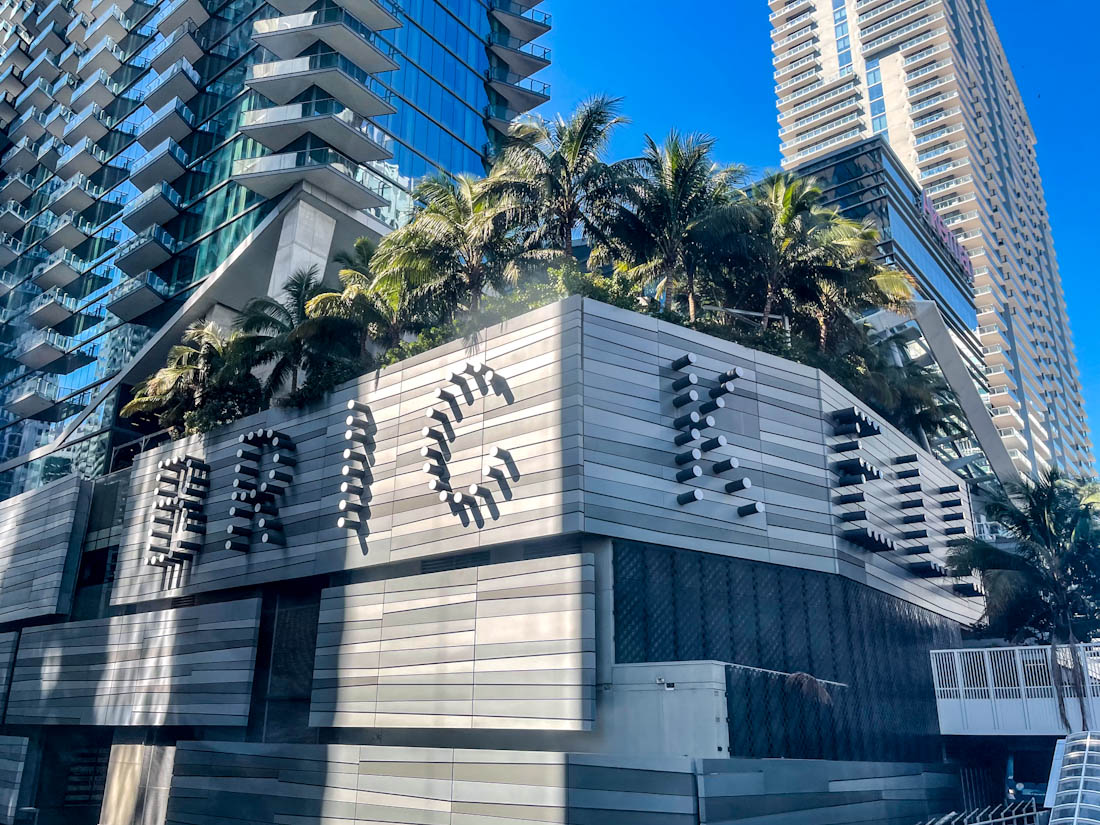 Luxury Cinema Experience
If you want to impress your date, treat them to a movie at CMX Theater (701 S Miami Ave), which is hidden away on the 4th floor of the Brickell City Centre.
CMX differs from other movie theaters as it has comfortable chairs, a bar with hand crafted cocktails, and meals served to you!
Miami Circle
One of the most interesting hidden places in Miami was only discovered in 1998!
The Miami Circle National Historic Landmark is an architectural feature thought to be created by the Tequesta (South Florida Native) People and it is said to be around 1,700 to 2,000 years old.
This makes it the only known prehistoric permanent structure in the Eastern US, truly one of the most unique places in Miami for history fans.
The 38ft circle is also known as The Miami River Circle, Brickell Point, or the Stonehenge of Miami.
Brickell Key
Brickell Key is a manmade residential island also known as Claughton Island.
On the island you can walk the 1.2 mile path and take in the views over the water and Miami's mainland.
On the island you'll find a 21ft bronze sculpture called El Centinela del Rio located at Three Tequesta Point (848 Brickell Key Dr), which is at the top of the island.
The statue is of a Tequesta Indian blowing into a conch, and was designed by the Cuban born sculptor, Mario Carbonell.
Brickell Key also features in our guide, things to do in Miami.
La Mar for Waterfront Dining
Brickell Key is also where you'll find a Peruvian restaurant catered for by chef Gaston Acurio, La Mar (500 Brickell Key Dr).
It overlooks the Biscayne Bay and the Miami skyline, one of the best things to do at night in Miami.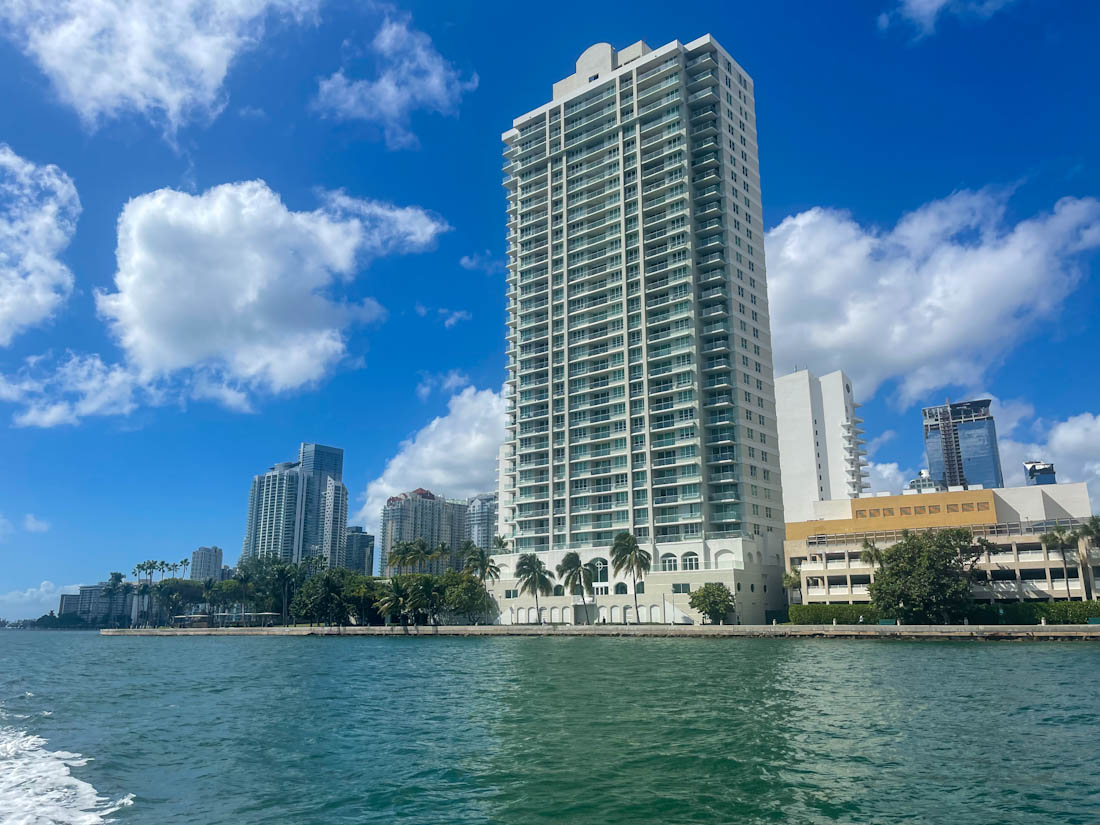 Dining at Cuban Restaurants
The most popular, and lively, place to dine on Cuban cuisine in Little Havana is Versailles (3555 SW 8th St).
This restaurant is also known as 'unofficial town square for Miami's Cuban exiles'.
For one of the more Miami hidden gems restaurants, head to El Palacio De Los Jugos (1545 SW 27th Ave), where you can enjoy breakfast, lunch, dinner, and thirst-quenching fruit juices.
Little Havana Murals
The most photographed street art in this neighborhood is the Little Havana mural (2614 SW 8th St) by Atomik (Adam Vargas).
However, it is a little out of the way from the main touristy Calle Ocho landmarks.
An alternative mural, which is also closer to the likes of Ball & Chain and Domino Park, is at Sushi Sake (1615 SW 8th St).
Live Latin Music
The Ball & Chain (1513 SW 8th St) and Cafe La Trova (971 SW 8th St) are the most visited bars with live music in Little Havana.
For an alternative option, check out Cubaocho (1465 SW 8th St #106) for salsa dancing lessons, and Fonda La Chismosa (981 SW 8th St) for fun fiesta nights.
Little Havana is one of the cool places to visit in Miami for music, food, and Latin American culture.
Free Miami Trolley
The Miami trolley connects Brickell with Little Havana, for free!
Again, most people in Miami hop in a car and endure the traffic, or book a taxi through a car share app, but the unique option of the free trolley connects many of the neighboorhoods, and it has an app with live tracking.
Wynwood Street Art
Now we're moving into the wild world of Wynwood.
This neighborhood changes dramatically by night so if you've spent time here during the day, make sure you add socializing here at night to your Miami itinerary too.
One of the most visited attractions in Miami is Wynwood Walls, which has an entry fee.
However, if you're on a budget or you've seen the open-air museum already, you can just wander the streets around the official area and check out the colorful murals painted on the buildings, walls, and ground of the neighborhood.
Streets worth adding to maps are NW 2nd Avenue, NW 21st Street, NW 1st Place, NW 23rd Street, NW 26th Street, NW 27th Street, and NW 3rd Avenue.
Or, if you want to find out more about the work, join this 2-our walking tour with an expert guide, or this 1-hour buggy tour.
Party at a Speakeasy
In Wynwood you can eat a burger or tacos then party the night into the wee hours at two speakeasy locations!
The Mad Butcher (2300 NW 2nd Avenue) and Coyo Tacos (2320 NW 2nd Ave) have secret bars in them, cool things to do in Miami for those who want to dine and drink.
Gramps Christmas Room
Sleigh bells ring, Mariah sings, it can only mean one thing – it's Chriiiiiistmas.
And the great news is you don't have to travel to freezing NYC to experience a festive bar as Wynwood's Gramps has a back room all wrapped up in Xmas glory.
Expect Christmas tunes, cocktails in Santa mugs, and Elf on the TV.
You may also like our guide to Miami in winter.
Like the sound of Wynwood day or night?
Check out our guide for more things to do there.
Lagniappe
If your soul is in need of a garden hideaway, head to Lagniappe (3425 NE 2nd Ave).
This oasis that is tucked away in Midtown, serves grilled food and cold drinks under plants by day and the festoon lights as night falls.
Lagniappe also has a schedule of live music.
Miami's Design District
Is there anywhere more surreal than Miami's Design District?
Located next to Wynwood, the Design District continues our creative art theme from Wynwood, and blows it up with its huge art installations like the 10ft SOLO Cup by Paula Crown or the Buckminster Fly Eye Dome located at Palm Court.
You'll also find lots of designer stores with cool shop fronts, shaded swings for adults, and a Dior cafe here.
Sliding down a pink chute in a public garage really is one of the weird things to do in Miami!
Find out more about all of these delights in our things to do in the Design District guide.
You can get near the Design District from Wynwood via the free Miami trolley, by foot, or taxi.
Boia De
It's unfortunate that one of the most hidden spots in Miami is actually the hardest restaurant to get a table at!
Boia De (5205 NE 2nd Ave) is identified by the neon pink exclamation mark at the Bravo Supermarket Plaza.
The Italian-inspired restaurant menu features baked clams, Luci's chopped salad, pomodoro, and wine.
Tables are released every 30 days.
Good luck and buon appetito!
Uptown 66 Taqueria
Uptown 66 Taqueria (6600 Biscayne Blvd) is a one of the secret places in Miami for taco fans who need a hit at 3am on the weekends!
This compact taqueria offers a succinct menu, and outside dining, accompanied by a DJ.
One of the unique things to do in Miami at night, or very early morning!
The Anderson
Ahhhh, The Anderson (709 NE 79th St)!
This unpretentious indoor club and outdoor bar is a favorite with its ridiculously cool interior decor, DJs in the back room, and Mezcal garden.
Venetian Pool
Our guide to the hidden gems of Miami is hopping over to a neighborhood southwest of Downtown, Coral Gables.
Technically, its own city, Coral Gables is the brainchild of George E. Merrick, whose team built this affluent area.
It is one of the first planned communities in South Florida.
While many will head over to the shores of Miami Beach to cool off, there is a lesser-known spot in Coral Gables called the Venetian Pool.
The pool is built in a quarry, which was created by the extraction of limestone to build Merrick's City Beautiful.
The Venetian Pool opened to the public in 1924, and you can still take a dip in it today!
Merrick House
Learn more about George E. Merrick and his city designs at the home he built!
The weekend tours at Merrick House (907 Coral Way) are led by docents, and feature stories about the 14-bed house and heritage gardens.
You can only visit the house as part of a tour, making it one of the more unique experiences in Miami.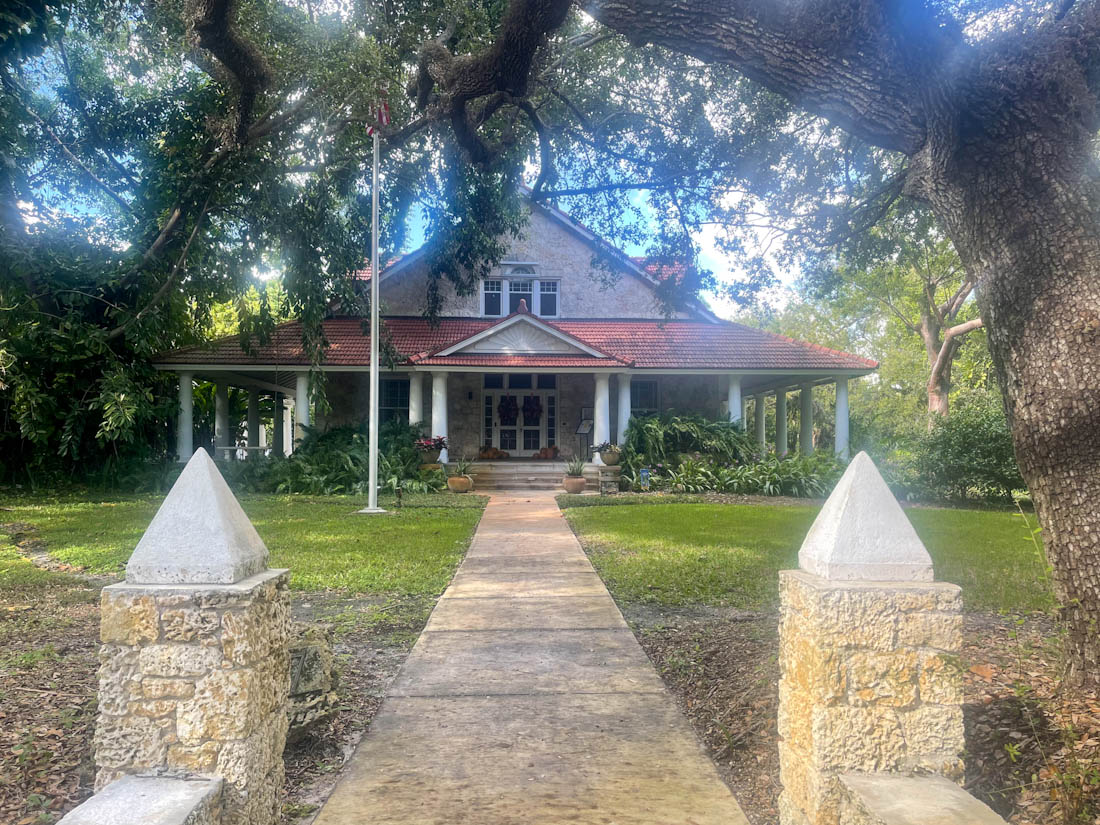 Gelato Ice Pops
While every tourist that visits Little Havana knows about the gelato at Azúcar, fewer have built their own Mexican ice pop at Morelia on Coral Gables Miracle Mile (76 Miracle Mile).
There's a 3-step process to this delicious hidden gem in Miami.
First you choose your flavor of ice cream, then you decide which sauce to dip it in, finally you pick your topping.
Delicioso.
Portuguese Bakehouse
Heading out of Coral Gables and along Coral Way, you'll come to the Majestic Portuguese Bakehouse (3340 Coral Way).
Here you can savor pastries like pastel de nata, just as you would in Belém, Portugal.
American Museum of the Cuban Diaspora
Learn more about Cuban culture in Miami at the American Museum Cuban Diaspora (1200 Coral Way).
The museum presents art and design work by Cuban exiles.
Find out more about Coral Gables, Miracle Mile, and Coral Way in our guide.
Black History at Charles Avenue
Did you know that Coconut Grove was the first continuously populated neighborhood in Miami?
Many of its residents came from the Bahamas in the 1880s to work at the first hotel, The Peacock Inn, and the first Black community in mainland South Florida lived at Charles Avenue, which was initially called Evangelist Street.
You can still see The Grove's first Black millionaire, Ebenezer Woodbury Franklin (E.W.F) Stirrups house (3242 Charles Avenue), which is made from Dade County Pine.
Now, the area known as West Grove is officially called Little Bahamas.
Coconut Grove Trees
The first thing people comment on when visiting Coconut Grove is the abundance of greenery that shades the area.
Here, you'll see century old giant oaks, hardwood hammock, and banyan trees.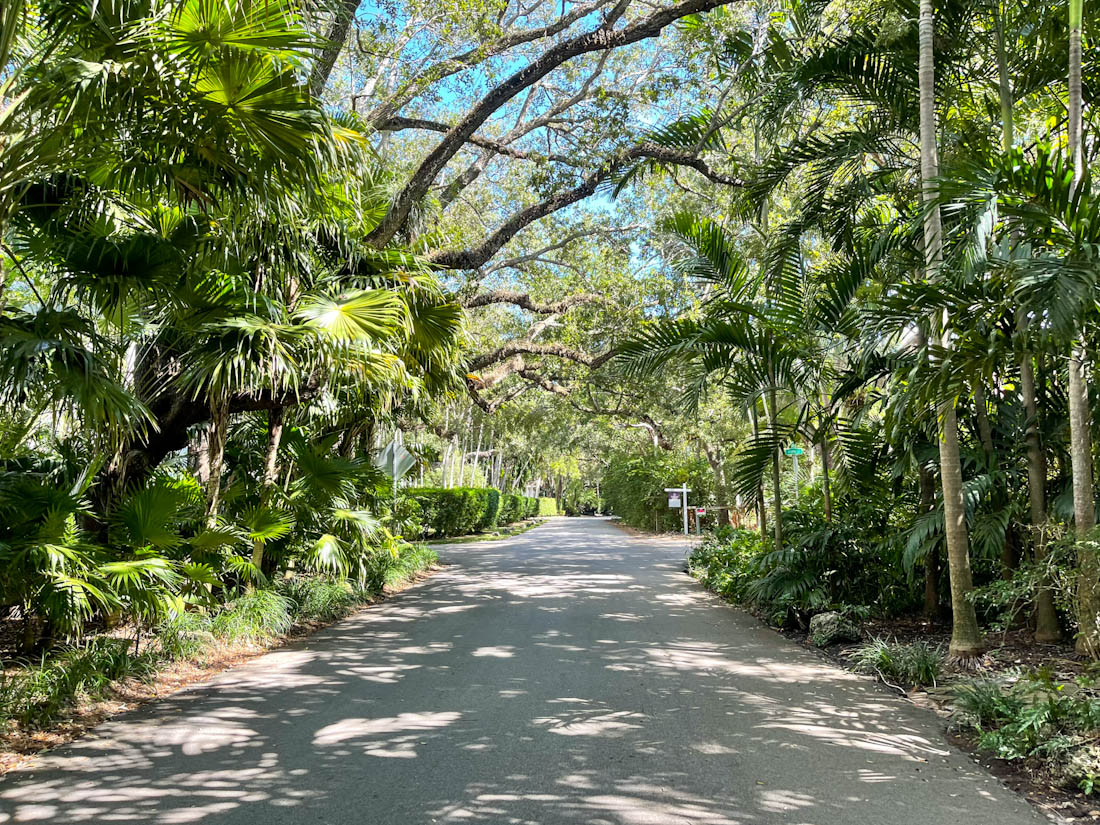 The Grove's Peacocks
Trees aren't the only cool things to see in Miami's Coconut Grove.
The neighborhood also has ostentation of peacocks that roam the residential streets, often causing havoc to million dollar homes and expensive cars!
Secret Beach in Miami
You don't have to head to South Beach to sunbathe as Coconut Grove has its own sandy shores at Matheson Hammock Park (9610 Old Cutler Rd).
This is one of the best hidden places in Miami for families who are looking for a tropical paradise in the city.
The 630-acre park also has a restaurant, mangroves, and hardwood forests.
Find out more about Coconut Grove in our guide.
Venetian Causeway Walk
Now we're leaving the mainland to discover fun Miami Beach hidden gems, starting with one of the best ways to get there.
The Venetian Causeway is a series of bridges over Miami's Venetian Islands.
The causeway stands where the first bridge that connected the city and The Beach once did.
Set aside around 30 minutes to walk over the bridges, and pack water as there are no stores on the way, just million dollar homes!
Watch the Cruise Ships at South Pointe Park
Avoid the South Beach crowds at South Pointe Park which has its own beach, park, and pier.
This is where the cruise ships come in and out too.
If you are looking for peace, this is one of the most ideal hidden things to do in Miami.
Snow Crabs at Joe's
South Florida loves its snow crabs and you can try them at one of the first restaurants in South Beach, Joe's (11 Washington Ave), which has been serving seafood since 1913.
Snow crabs have their claws removed and the rest of the crab is put back in the water.
Like the sound of South Beach?
Check out our guide, things to do in South Beach for the best pool parties, food, and history.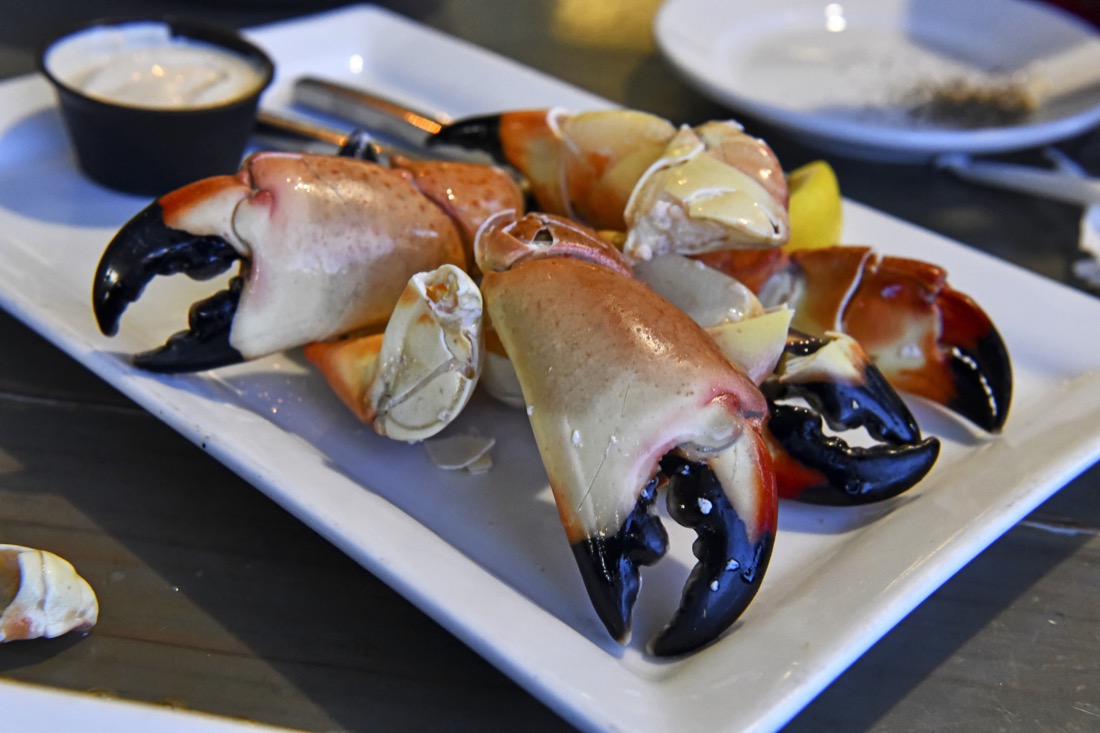 Dine in Versace's House
You can now stay or dine in the Italian designer Gianni Versace's mansion on Ocean Drive in South Beach.
This is where Versace was murdered by Andrew Cunanan in 1997.
Today, Villa Casa Casuarina (1116 Ocean Drive) is a luxury hotel and restaurant where guests can dine by the famous gold-lined pool.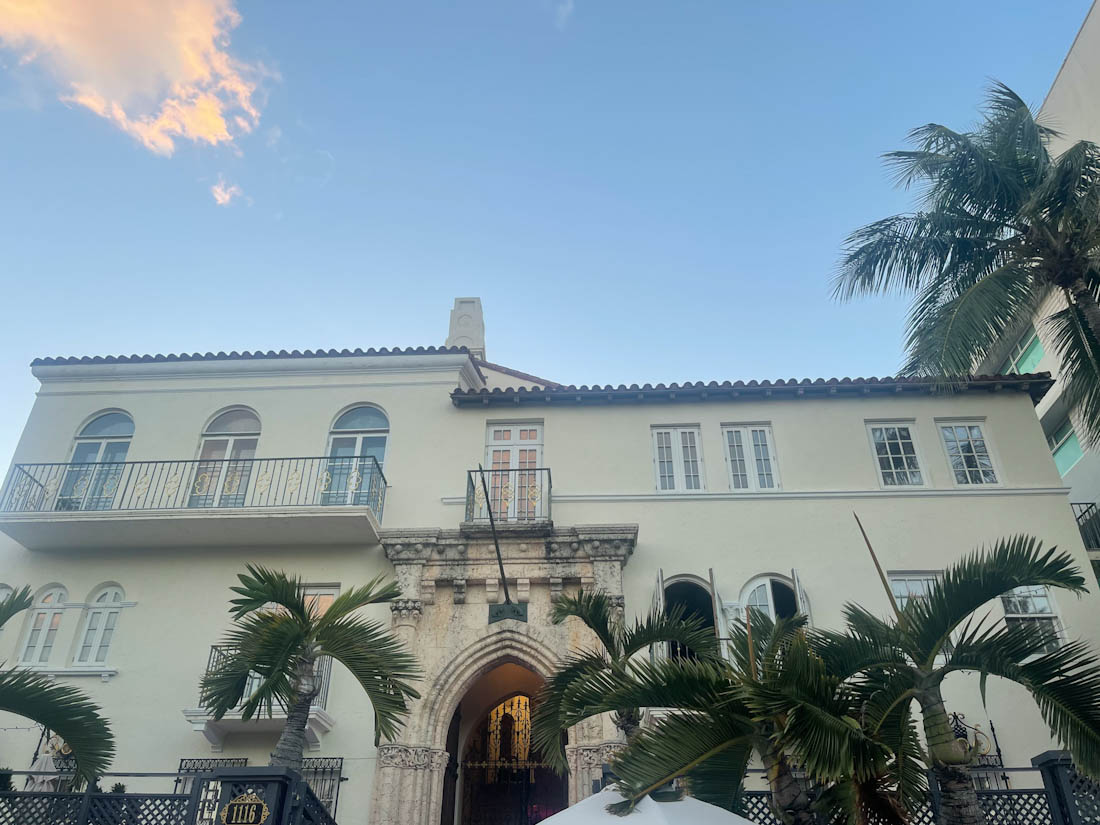 Stay in an Art Deco Hotel
South Beach is unique to other neighborhoods in Miami Beach as this is where you will find the Art Deco District.
From the 1920s to the 1940s, hotels built in the 'Tropical Deco' style sprung up around Ocean Drive and Collins Avenue, and today guests can stay in these beautifully preserved buildings.
Some of the most popular hotels include The Avalon, The Leslie, and The Tony, formally The Tiffany.
We go into detail about Art Deco in Miami and the designers behind the work in our Art Deco hotels guide.
Other Beaches in Miami Beach
Again, avoiding South Beach, you can visit a number of the beaches north of SoBe.
Surfside Beach is a public beach with on-site restrooms and a cycle path running from North Beach.
Or, Bal Harbor, once part of America's Riviera, is another local's favorite.
Finally, Haulover Nude Beach is, as it says in the name, Miami Beach's nude beach.
There are many more cool things to do in Miami beach in our epic Miami Beach guide.
Key West Day Tour
If you've exhausted all of the hidden gems in Miami, hop aboard this day tour to Key West!
Key West is a fun destination for those who like sun, rum, and Key Lime Pie.
The tour starts early in the morning and arrives back late at night so you get a full afternoon to visit the top Key West attractions such as Hemingway's house, the southernmost point in continental USA, and lively Duval Street.
You can read an honest review of the tour in our Key West guide.
Our Miami Guides
Miami By Neighborhood