This article has links to products and services we love, which we may make commission from.

Get ready to plan your adventure in the Old Line State with our Maryland bucket list!
Maryland is located in the Mid-Atlantic region of the United States, bordered by Delaware, Pennsylvania, Virginia, West Virginia, and the Atlantic Ocean.
With its combination of historical landmarks, bustling cities, stunning coastlines, and natural beauty, the state offers a diverse range of attractions and experiences for locals and visitors alike.
From the historic maritime history of Annapolis and the vibrant arts scene of Bethesda to the natural beauty of Assateague Island and coastal vibes in Ocean City, this guide will take you through some of the best things to do and places to see in Maryland.
For easier navigation, activities, and attractions are arranged by towns and cities where they are located.
Wondering what to do in Maryland during the spring season? Try our guide to cherry blossoms in MD.
We also recommend you to try this awesome EC road trip or day trips from Washington DC.
Free Maryland Bucket List
Annapolis Bucket List
Get ready to discover the exciting things to do in Maryland's capital city, Annapolis.
Renowned for being the location of the prestigious United States Naval Academy, the city is also famous for its picturesque waterfront, where you can find sailboats gliding on the Chesapeake Bay.
For history and culture buffs, there are museums and theaters available for you to explore.
Take a tour of the U.S. Naval Academy.
Wander through William Paca House and Garden.
Learn more about the capital during this scavenger hunt challenge.
Visit the Banneker-Douglass Museum.
Enjoy a treat from Annapolis Ice Cream Company.
Eat at Iron Rooster Annapolis.
See what is happening at the Annapolis Summer Garden Theater.
Dine at Main and Market.
Buy local at the Dutch Farmers Market.
Learn something new at the Annapolis Maritime Museum and Park.
Have a delicious meal at the Boatyard Bar and Grill.
Enjoy a tour of Great Frogs Winery.
Enjoy a peaceful walk around Quiet Waters Park.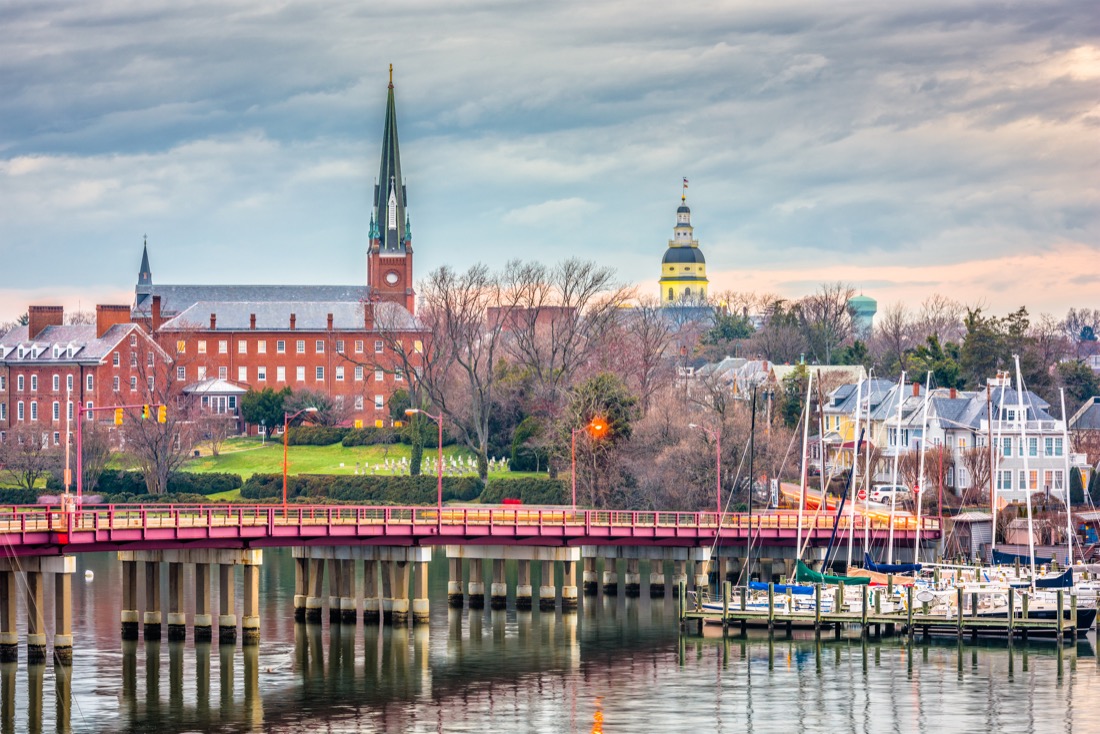 Assateague Island Bucket List
Get ready to make some new furry friends on Assateague Island!
This unique barrier island is home to a wild population of ponies that roam freely on the sandy beaches.
Spend your days basking in the sun, spotting wildlife, and immersing yourself in the untamed beauty of this coastal gem.
Go on a boat tour of Assateague Island.
Discover more about Assateague Island's wildlife and explore more natural wonders in this kayak tour.
See the wild horses that call the Assateague Island National Seashore home.
Take a canoe or kayak tour of the island with Assateague Outfitters.
Planning to go on an outdoor adventure in Maryland? Check out our guide to MD state parks.
Baltimore Bucket List
The bustling metropolis of Baltimore combines history, culture, and urban energy.
From the iconic Inner Harbor with its historic ships to the vibrant arts and music scene, there's always an opportunity to enjoy plenty of Maryland activities in this place.
Enjoy a birds-eye view of the city with a 15-minute helicopter tour.
Catch a baseball game at Oriole Park at Camden Yards.
Eat at Pickles Pub.
Tour the Babe Ruth Museum.
Check out the Walters Art Museum for free.
See the stunning Peabody Library.
Savor Middle Eastern cuisine at The Helmand.
Enjoy some Rye at Sagamore Spirit Distillery.
Explore the beer scene with guided craft brewery tours with lunch or dinner.
Try your luck at the Horseshoe Casino.
Eat at Nick's Fish House.
Visit the American Visionary Art Museum.
Explore the Inner Harbor.
Tour the USS Constellation Ship.
Have a romantic evening in this 3-hour dinner cruise of the Baltimore's Inner Harbor.
Relax and enjoy drinks while passing by many landmarks in the city on this sightseeing cruise.
Play a game of volleyball on Baltimore Beach.
Take this spooky Baltimore ghost tour.
Go for a walk around Federal Hill Park.
Explore the Maryland Science Center.
Have a fancy dinner at Rusty Scupper.
Dine at Fogo de Chao Brazilian Steakhouse.
Learn about the history of Baltimore at the Top of the World Observation Level.
Get to know the harbor of Fells Point with a food and history walking tour.
Visit Edgar Allan Poe's Gravesite and Memorial.
See what is playing at the Hippodrome Theater.
Learn about healthy smiles at the National Museum of Dentistry.
Enjoy a meal at The Corner Bistro and Wine Bar.
Learn about the Industrial Revolution at the Baltimore Museum of Industry.
Wander around Little Italy.
See the National Katyn Memorial.
Check out what is happening at the Pier Six Concert Pavilion.
Stop at Joe Benny's Focacceria for a meal.
Create unforgettable memories at the Illusions Bar and Theater.
Take the kids to Port Discovery Children's Museum.
See a live band at Baltimore Soundstage.
Visit the Holocaust Memorial.
Eat at Miss Shirley's Café.
Stop to smell the roses at Sherwood Gardens.
Check out the Great Blacks in Wax Museum featuring prominent African-American and other black historical figures.
Walk around the Greenmount Cemetery.
See what is happening at the Joseph Meyerhoff Symphony Hall.
Check what events are happening at the Convention Center.
Visit the Howard Peters Rawlings Conservatory and Botanic Gardens.
Walk around the Baltimore National Heritage Area.
Hike or bike at Leakin Park.
Take a guided tour of the Basilica of the National Shrine of the Assumption of the Blessed Virgin Mary.
Get something to eat at the Cross Street Market.
Explore Patterson Park.
Satisfy your sweet tooth with an ice cream more Bmore Licks.
Have some fun at Bingo World.
Learn how to throw at Urban Axes Baltimore.
Pick up something sweet at Vaccaro's Italian Pastry Shop.
Visit the Baltimore Civil War Museum.
Check out Greek Town.
Take a tour of the Fort McHenry National Monument and Historic Shrine.
Stop to see the historic Saint Alphonsus Church.
Dine at the Sotto Sopra.
Marvel at the beautiful Enoch Pratt Free Library.
Pop into Mick O'Shea's pub for a great meal.
Check the events happening at the Eubie Blake National Jazz Institute.
Eat at the Land of Kush.
Stroll down Graffiti Alley and admire the street art.
Learn something new at the Natural History Society of Maryland Museum.
Have a thrilling experience with iFly Baltimore First Time Flyer.
Read next: Things to do in Baltimore.
Bethesda Bucket List
Bethesda, a bustling suburban gem near Washington D.C., entices visitors with its thriving arts community.
During your time you can visit trendy shops, book a table for food, immerse yourself in the local culture and arts scene, and more.
Spend a few hours letting the kids play at Cabin John Regional Park.
Visit the Josiah Henson Museum and Park.
Dine at Seasons 52.
Test your skills at Escapology Bethesda.
Check out what is happening at the Strathmore Theater.
Do some shopping at Bethesda Row.
See a show at the Imagination Stage.
Splash around in the Bethesda Outdoor Pool.
Enjoy a delicious meal at Mon Ami Gabi.
Laugh the night away at Laugh Riot at Rock Bottom Restaurant and Brewery.
Relax at Bethesda Salt Caves.
Rent an e-bike to explore parks and trails from Pedego Electric Bikes.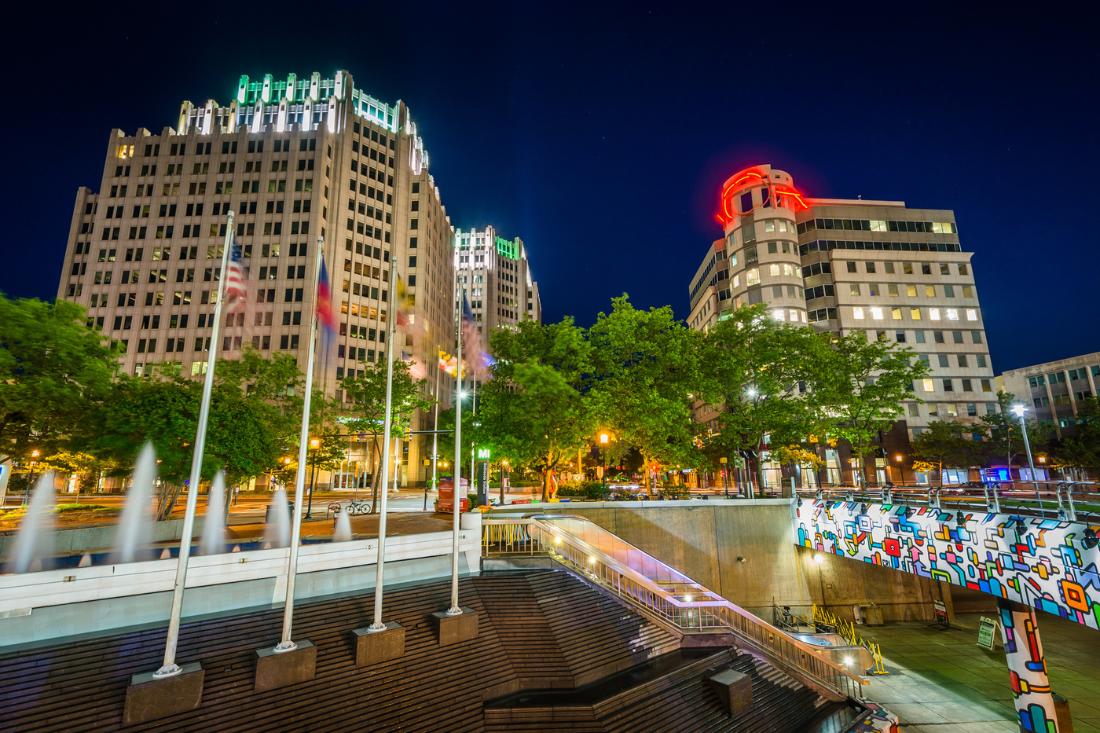 Frederick Bucket List
More activities in Maryland are waiting for you in Frederick.
Step into a mix of history and modernity in this nice town boasting cobblestone streets, fascinating museums, and a lively craft beer scene.
Visit the National Museum of Civil War Medicine.
Spend a few nights camping at Gambrill State Park.
Walk around the Carroll Creek Linear Park.
Relax at Baker Park.
Visit the Schifferstadt Architectural Museum.
Have a delicious meal at the Tasting Room.
Enjoy a tasting at McClintock Distilling.
Take a tour of the Rose Hill Manor Park and Museums.
Explore the Monocacy National Battlefield.
Dine at the Monocacy Crossing.
Catch a foul ball at the Harry Grove Stadium.
Walk through Mount Olivet Cemetery.
Eat at The Wine Kitchen on the Creek.
Try the BBQ at Block Hog BBQ.
Stop for a cocktail at Tenth Ward Distilling Company.
Stay at the Barbara Fritchie House or wander around the outside and read the signs about this person's place in the history of the town.
Test your skills at Surelocked In Escape Games.
Get your blood pumping with Tree Trekkers.
Sign up for a class at Ms. Caitlin's School of Blacksmithing.
Satisfy your sweet tooth at Zoe's Chocolate Shoppe.
Enjoy a tasting at Hidden Hills Farm and Vineyard.
Bike or walk the Ballenger Creek Trail.
Hagerstown Bucket List
Get ready for a trip to the heart of Maryland's scenic beauty in Hagerstown.
Immerse yourself in the stunning landscapes of the nearby Catoctin Mountains, explore the fascinating history at the Hager House and the Washington County Museum of Fine Arts, and savor the local flavors at the lovely downtown eateries.
Explore the Washington County Museum of Fine Arts for free.
Take a tour of the Johnathan Hager House.
Treat yourself to something sweet from Krumpe's Do-Nut.
Take your kids to the hands-on Discovery Station Museum.
See a show at The Maryland Theater.
Walk along the Hagerstown Cultural Trail.
Buy yourself some art from Just Lookin' Gallery.
Go on a treasure hunt at the Antique Crossroads Market.
Eat at Schula's Grill and Crab.
Visit the Hagerstown Aviation Museum.
Check out the Hagerstown Speedway.
Pick up something sweet from Sweetsies Eats and Treats.
Lace-up your rollerblades and have some fun at Turners Skating Palace.
Explore Memorial Park.
Play in the dirt at the Heavy Metal Playground.
Float in the sensory deprivation tank at Regenerate Float Center.
Eat at the Café Del Sol.
Watch a movie at Leitersburg Cinemas.
Enjoy dinner and a show at the Washington County Playhouse.
Plan a day trip to Greenbrier State Park for fall colors.
Montgomery County Bucket List
Whether you're a nature enthusiast, a foodie, or a culture aficionado, Montgomery County has something to offer- from theme parks, outdoor landscapes, cafes, and more.
Challenge yourself at The Adventure Park at Sandy Spring.
Stop for some cake at Passion Bakery Café.
Check out what is playing at the Olney Theater Center.
Explore the Nature Forward's (formerly known as Audubon Naturalist Society) Woodend Sanctuary.
Visit the National Museum of Health and Medicine.
Pick your own Berries at Butler's Orchard.
Spend the evening at The Field of Screams Theme Park.
Walk to the top of Sugarloaf Mountain.
Ocean City Bucket List
Fill your Maryland summer bucket list with activities from Ocean City!
Feel the sand between your toes, soak up the sun on the boardwalk, ride thrilling amusement park attractions, indulge in fresh seafood delights, and more.
Note that this should not be mistaken for Ocean City, New Jersey– but if you're planning a visit, there are plenty of things to enjoy there as well.
Make memories and observe the city's coastal wildlife on this sunset cruise.
Get your blood pumping with Atlantic Coastline Parasailing Adventure.
Let loose on a rented floating dock.
Have a beach day at Ocean City Beach.
Stroll along the Ocean City Boardwalk.
Have fun playing mini putt with Old Pro Golf.
Ride some rides at the Trimper Rides and Amusement Park.
Pick up a treat from Fisher's Popcorn.
Visit the Ocean City Life-Saving Station Museum.
Eat at The Dough Roller.
Have some fun on a banana boat ride adventure with your friends, check availability at Viator or GetYourGuide.
Gather your friends for a happy hour bar-hopping tour.
Take a tour of the Seacrets Distilling Company.
Check out Ripley's Believe It or Not!
Get your candy fix at Dolle's Candyland.
Take a yoga or pilates class on the beach or in their studio with O.C. Beach Yoga.
Check out Northside Park in the summer or winter for the Festival of Lights.
Spend the day splashing around at the Jolly Roger Amusement Park.
Visit the Art League of Ocean City.
Enjoy a meal at Liquid Assets.
Sit down for an Italian dinner at Ristorante Antipasti.
Let the kids play and learn at the Dinosaur Bones Playground.
Eat at Longboard Café.
Practice self-care with a massage from the O.C. Massage.
Have a feast at The Original Crabcake Factory.
Try your best to escape from the Captive Escape Rooms.
Rent a bike from Dandy Don's Bike Rentals.
Ride the go-carts at Baja Amusements.
Take a boat tour with Tipsy Tikis.
Create your own art at T.C. Studios Arts and Entertainment.
Dance the night away at the H2O Under 21 Dance Club.
Have a unique experience with O.C. Parasail.
Spend the day on a boat tour with O.C. Swim Call.
Have an unforgettable time with Duckaneer Pirate Ship Tours.
Rent a jet ski from Top Gun Watersports.
Go paddle boarding with rental gear from Walk on Water, or take a lesson with them to learn how to paddleboard.
Camp at Frontier Town.
Final Thoughts
Did our MD bucket list guide inspire you to discover more things to see and do in Maryland?
Share your thoughts and experiences visiting the state in the comments below- we love to hear it.
Our Maryland Travel Guides