This article has links to products and services we love, which we may make commission from.

Spring in Maine is a variable time, encompassing everything from late winter to mud season to the beginning of summer. As snow is still on the ground in one part of the state, other areas are warming up and flowers are blooming!
This is a good time to travel locally before prices spike with the tourist demands of summer.
Enjoy the best of the season with all our recommendations for spring activities and events in Maine.
Traveling from Boston? Check out our Boston to Maine road trip itinerary for inspiration.
Check out our guide to Massachusetts in the spring for more seasonal suggestions.
You might also like our other seasonal guides for Maine in fall and winter, and be sure to review our recommendations for mud season in Maine in case you visit early in the spring.
Things to Do in Maine in the Spring
Our guide starts with statewide or general activities in the spring in Maine and then goes from north to south with individual recommendations.
Check out our guide to New England in the spring for more recommendations in the region.
Maine Maple Sunday
Every year in late March, the Maine Maple Producers Association hosts the iconic Maine Maple Sunday.
Explore Maine's sugarhouses near and far, try samples, and tour the sugarbush.
You might even find some live music, games, and activities for kids!
Look for Fiddleheads
For an unconventional spring activity in Maine, try mindfully harvesting fiddleheads in early spring.
Fiddleheads are young ferns that pop up soon after the snow melts, taste like asparagus and mushrooms, and are typically boiled and served with butter and salt.
Be sure to read up about harvesting fiddleheads and follow these rules: do not harvest the first ones you find, pick sparingly, and only harvest what you need.
Seek Out Fields of Lupines
Just at the tail end of spring, you'll start to see amazing fields of wild lupine flowers across the state of Maine.
Deer Isle, Maine is just one good place to spot them, especially if you check around the Opera House (1 School St, Stonington)!
Fun Activities in Maine in the Spring
Meduxnekeag River Canoe Kayak Race, Houlton
Whether you're an experienced river racer or not, you'll love the decades-old Meduxnekeag River Canoe Kayak Race (69 North St) in early May.
More than 9 miles of river racing and a fun celebration at Riverfront Park make this day a great thing to do on a Maine spring afternoon.
Alewife Day, Bradley
Late May in Maine is particularly special for one reason: the alewife fish swim upstream in a massive rush!
Head to the Maine Forest and Logging Museum (262 Government Rd) for Alewife Day and enjoy smoked fish, games, and lots of demos.
Orono Bog Boardwalk Flowers, Orono
The Orono Bog Walk is one of the best places to see in Maine in spring thanks to the native plants and animals, gorgeous spring bog flowers, and peaceful boardwalk.
Take the Boardwalk from forested wetland to peat moss, and then to the ocean!
The Boardwalk closes for the winter and opens every year in May.
Kenduskeag Canoe Race, Kenduskeag
If you're looking for fun Maine spring break ideas, try traveling to the Kenduskeag Stream Canoe Race in mid-April!
This is the largest paddling event in New England and features a 16.5-mile race through the beautiful Kenduskeag Stream.
Whether you'd like to race or watch from the bank, the official race website has tons of information to help you plan and get started.
Reggae Festival at SugarLoaf, Carrabassett
Spring skiers, check this out: one of the best Maine getaways in spring for you is Sugarloaf Mountain (5092 Sugarloaf Access Rd) for their annual Reggae Festival.
Held in early April, you can expect a full weekend of live music, indoor and outdoor entertainment, and incredible spring skiing.
You can't miss the East Coast's biggest spring skiing festival this year!
Sugarloaf is one of the best places to go skiing in New England.
White Nose Pete Fly Fishing Festival, Rangeley
The White Nose Pete Fly Fishing Festival is a fun excuse to visit Maine this spring, especially if you're an outdoor enthusiast.
On top of a whole early June weekend of fly fishing madness, you can enjoy a reception at the Rangeley Inn, featuring a live auction, lessons, gear shops, and more.
Rangeley is an absolutely beautiful area — it's one of our top recommended places to visit in Maine.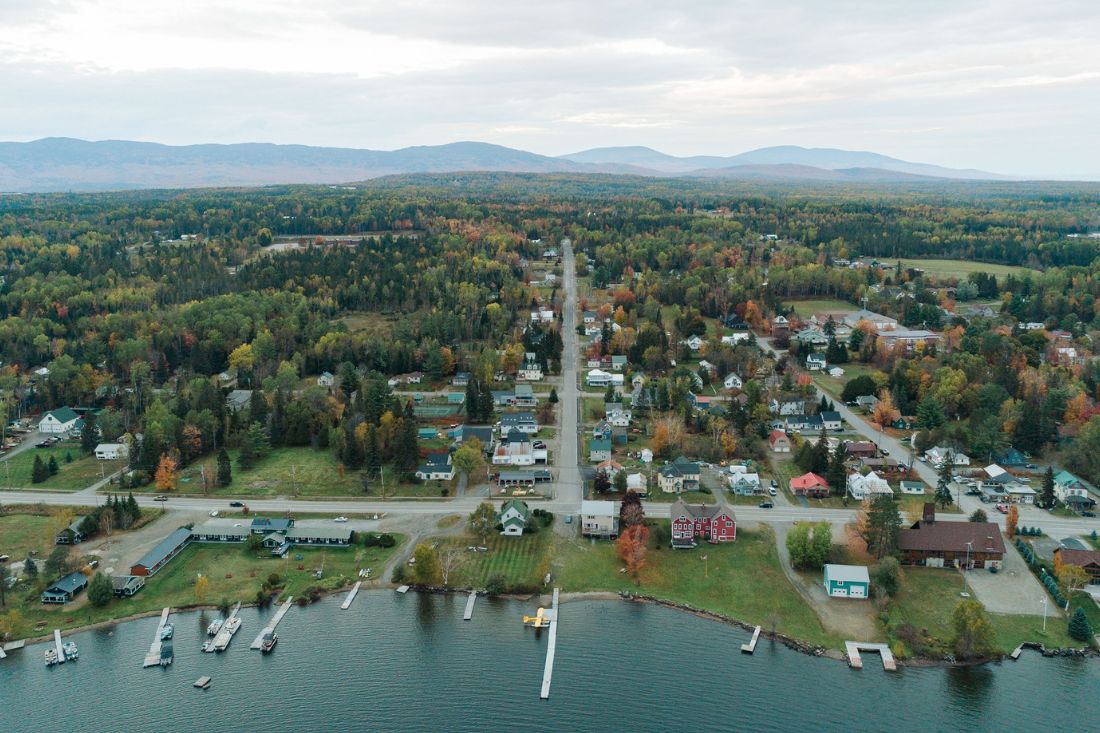 Cornville 10-Mile Yard Sale, Cornville
One of the most unique things to do this spring in Maine is to check out the Cornville 10-Mile Yard Sale.
This amazing weekend event features a 10-mile stretch of household yard sales that begin in Cornville and continue all the way to Skowhegan.
Parking can be tricky and be sure to come prepared for tons of walking and shopping!
Monhegan Island
Monhegan Island is a true hidden gem in Maine, but during the winter, the Monhegan Boat Line only runs to the island twice a week!
Celebrate the return of the daily trips to and from Monhegan by visiting this spring.
Nature trails, art galleries, and delicious fish shacks will make your trip well worth the boat ride.
Asticou Azalea Garden, Northeast Harbor
The Asticou Azalea Garden (3 Sound Dr) is one of the best places to visit in Maine in spring because of its amazing display of spring flowers.
The singular cherry tree blossoms in May, followed by azaleas and rhododendrons popping up through June.
The rest of the gardens are breathtaking and are well worth a trip this spring season.
Acadia National Park, Bar Harbor
If you visit Acadia National Park (25 Visitor Center Rd) in spring, you might just have a better time than in peak season in the summer.
Expect tons of wildlife, early spring flowers, very few crowds, and amazing views on miles of hiking trails through the mountains.
We're big fans of Acadia — it's included in our roundup of the best East Coast National Parks and it's also one of the best places to visit in New England.
McLaughlin Lilac Festival, South Paris
Visit the McLaughlin Garden and Homestead (97 Main St) in early June to take part in their annual Lilac Festival.
Take a self-guided tour, sit in on lilac care talks, check out the arts and crafts table, and take in the amazing scent of fresh lilacs in spring!
Merryspring Nature Center, Camden
While the Merryspring Nature Center (30 Conway Rd) is a wonderful outdoor adventure in the spring on its own, you might enjoy its frequent events just as much.
With ecology walks, birding talks, seed-starting workshops, and more, there are fun and educational events all season long you can participate in to learn more about the natural world around you.
Camden is a beautiful coastal town, perfect for enjoying a lovely sunset while you're there!
Owls Head Spring Auto Show, Owls Head
If you love old and vintage cars and steam engines, check out the Owls Head Spring Auto Show at the Owls Head Transportation Museum (177 Museum St).
Travel along the Sheepscot Narrow Gauge Railway on an original steam train, listen to live music, and enjoy a procession of dozens of vintage cars driving through town.
Hardy Boat Cruises Puffin Watching, New Harbor
Starting in May, you can get the chance to see puffins in their natural habitat with Hardy Boat Cruises (129 State Rte 32).
Eastern Egg Rock is a protected area for migratory seabirds, and no humans are allowed on the island.
The boat explores around the island for almost an hour so you can check out these amazing birds.
Coastal Maine Botanical Garden, Boothbay
Opening every season in May, the Coastal Maine Botanical Gardens (105 Botanical Gardens Dr) feature tons of early spring bulb flowers, rhododendrons, and more.
Explore more than 300 acres of gardens, natural spaces, and educational areas at one of the place places to visit in Maine in spring.
Portland Farmers Market, Portland
Spring in Portland, Maine would not be complete without a trip to the Portland Farmers Market (Deering Oaks Park).
Beginning in late May, you'll find tons of fresh produce, spring flowers, specialty items, and more at this amazing market.
Not all farmers accept cards, so be sure to bring cash so you have the ability to shop at every booth.
After your farmers market trip, head out on an unforgettable schooner tall shop cruise out on Casco Bay!
We love Portland for all its history, great food, and quirky vibes — get all our insights for more local fun!
Portland Seadogs Baseball Game, Portland
Enjoy the warm spring weather with a couple of tickets to a Seadogs baseball game at Hadlock Field (271 Park Ave).
Opening Day is in early April, but there is a special event or highlight happening at almost every game this season!
If you can't get enough of what Portland has to offer, try going out on a historic schooner sailing trip from Penobscot Bay.
First Chance Whale Watch, Kennebunk
Whale watching is one of the most iconic things to do if you visit Maine in spring, and First Chance Whale Watch (4 Western Ave) can take you on an epic trip this season.
Boasting a truly authentic experience out on the ocean, First Chance offers different kinds of trips and cruises so you can pick the one most tailored to your interests.
Kennebunk and Kennebunkport feature in our guide to the most beautiful towns in Maine.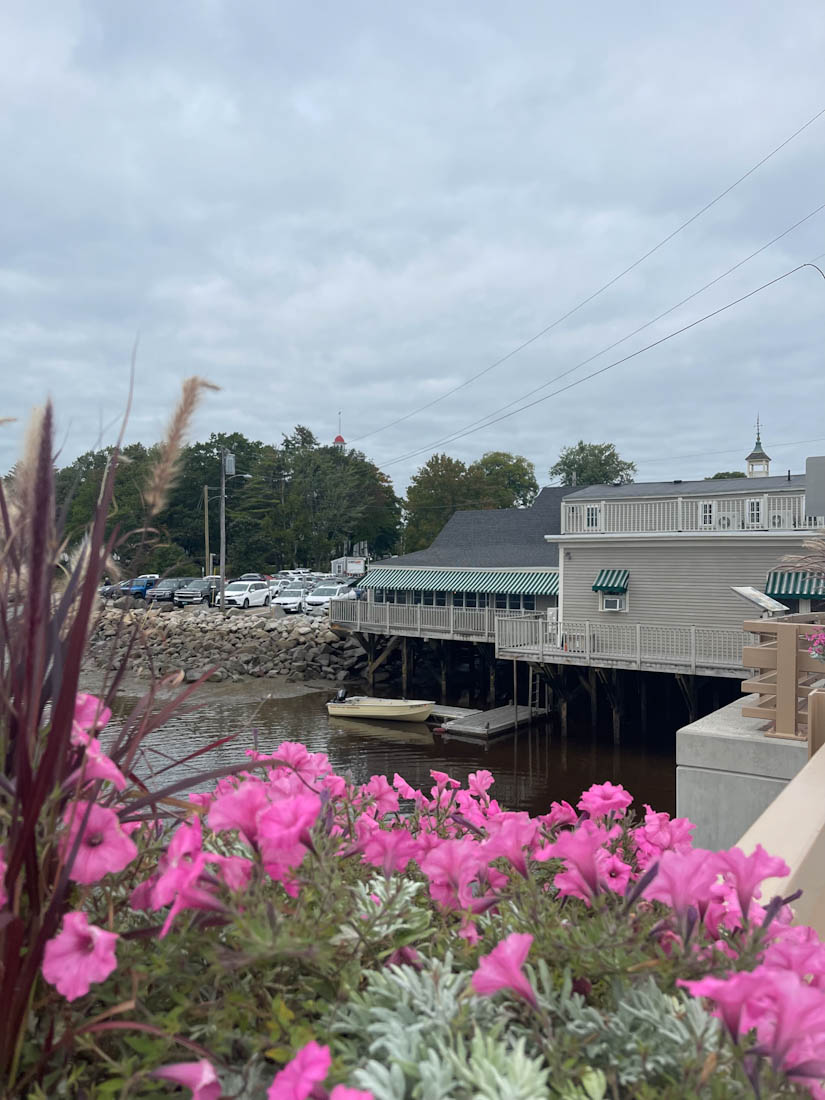 Maine Spring Weather
The temperature in spring in Maine ranges from the low 30s in March to the low 60s by the end of May.
You can expect clear skies about half the days in spring, and about a 30% chance of rain for most of the season.
In early March, you could also expect snow, still, so be prepared with extra layers.
Final Words
We hope this helped you plan lots of fun things to do in Maine this spring!
Whether you're local or visiting, the events and activities during this time of year are community-focused before the big tourist crowds come for the summer and leaf peeping, so enjoy the peace and quiet.
Share your favorite springtime activities and events in the comments below!
Maine Destinations