This article has links to products and services we love, which we may make commission from.

Maine in the fall is nothing short of stunning! With early peak foliage up north, extensive coastline for water-based fall fun, and endless opportunities to get outdoors for festivals, hiking, and more…you can't miss the fall season in Maine!
Neighboring New Hampshire boasts plenty of mountain-based fall fun while Massachusetts offers more urban amenities and adventures to enjoy.
But Maine is where you'll be able to enjoy everything from whale watches to ski lift vistas, apple picking to pumpkin smashing.
Maine is also home to the legendary horror author Stephen King!
Plan a trip with our helpful guide so you don't miss the best festivals, foliage views, and overall fall fun.
Also check out where to stay for fall foliage in Maine.
If you're planning a bigger trip, check out our guide to New England in the fall for ideas in each state.
You might also like our other seasonal guides to Maine in the winter and spring for more inspiration.
Head to Acadia in Maine for Fall Beauty
Acadia National Park is New England's only national park, so you certainly can't skip it on a trip to Maine!
In fact, it's one of the best places to hike on the entire East Coast.
As the leaves start turning crimson and gold, you'll want a front-row seat in this protected natural space.
Check out all our tips for visiting Acadia in the fall to plan your trip.
Check Out the Acadia Night Sky Festival
If you visit Maine in September, the Acadia Night Sky Festival is a fascinating event to include in your plans.
Ogle the coastal Maine fall foliage during the day, and the pristine dark skies of Downeast at night.
The festival began in 2009 after an ordinance was passed to protect the dark skies from light pollution.
Using science and the arts the festival seeks to educate and inspire people about the universe around them.
There is a variety of knight sky-related activities around the area, including talks by world-renowned speakers.
Enjoy Cozy Fall Camping
Acadia has 4 campgrounds where visitors can stay during their fall trip to Maine.
Blackwoods and Seawall Campgrounds are located on Mount Desert Island and both sites are under a 10-minute walk from the ocean.
Their wooded settings with close proximity to the sea give campers the best of both forest and shoreline worlds.
You can also camp in lean-tos in the Duck Harbor Campground on Isle au Haut or in the Schoodic Woods Campground on Schoodic Peninsula.
Please note that campground reservations must be made in advance online, and the system operates on a 60-day rolling window.
Prefer sleeping indoors? Get all our Bar Harbor accommodation recommendations.
Bike the Carriage Roads
Would you like to feel the wind in your hair as crisp autumn air rushes into your lungs?
Look no further than a bike ride on Acadia's stunning carriage roads.
In the fall, the roads wind through an array of autumn colors and over expertly built stone bridges.
A bike ride along these iconic trails should be on everyone's Acadia Maine fall bucket list
With the largest fleet of rental bikes in all of New England, Acadia Bike is your best option if you don't have wheels of your own.
Eat at Beth's Farm Market
To get your fill of fresh harvest food near Camden Maine in the fall, be sure to head to Beth's Farm Market (1986 Western Road, Warren).
Beth's began as a corn stand on the roadside in 1979 and has become one of the best-loved farm stores in Maine.
You will find all the classic fall produce options such as corn, pumpkins, potatoes, and apples, as well as delicious baked goods, jerk chicken, and fresh-off-the-boat lobster.
Be sure to have a go at the corn maze before you head off with all your tasty finds!
Visit Bar Harbor in the Fall
The largest town near Acadia National Park is the charming Bar Harbor, right on the coastline of Mount Desert Island.
Base yourself here if you want amenities with easy access to Acadia and the ocean.
Check out these hotels for a variety of options.
And get our full list of things to do in Bar Harbor in fall for more ideas.
Go On a Whale Watch
When it comes to Maine attractions in the Fall, a whale watch might not come to mind.
But whales can be seen along the Maine coast into the fall until they leave for warmer waters in mid-October.
You might spy baleen whales such as the beloved humpback whale, as well as seals, dolphins, and other marine life.
Bar Harbor Whale Watch Co is a reputable cruise line committed to whale conservation.
Taste the Local Flavors in Bar Harbor
Bar Harbor is a picturesque and interesting little village, making it one of the best places to see in Maine in the fall.
With quaint shops, museums, harbor views, and more, Bar Harbor is a perfect place for a walk.
There are a variety of cafes where you can savor seasonal hot chocolate, cider, coffee, or tea.
Eager to taste more of the local flavors? Check out this delectable culinary walking tour!
Take to the Air for a Foliage Flight
Viewing the Maine autumn foliage from the air is a truly memorable experience!
Scenic Flights of Acadia offers a fall foliage flight giving a bird's eye view of iconic Acadia views.
This is sure to be one of the most unique Maine fall activities you will find!
Autumn in Bangor Maine
Visit Bangor City Forest
When you're looking for things to do in Maine in the fall, a walk in the woods is always a good choice.
The Bangor City Forest encompasses 680 acres of wildlife habitat and working forest.
With 9 miles of trails, there is room to spread out for some quiet time away from the hustle and bustle of the city and bask in the Maine foliage.
There is also the accessible 4,200 foot accessible Orono Bog Boardwalk that gets you up close and personal with a bog habitat.
Some of Maine's rarest bird species have been seen in the bog, so birders will want to keep their eyes peeled!
Take a Stephen King Tour
Stephen King fans will know that Derry, Maine (which pops up in many of his works), is based on King's hometown of Bangor.
Stephen King Tours offers a variety of tours based around Derry, from private luxury tours to large group tours.
The Derry Maine tour is a 2.5-hour bus tour and is the most popular option for seeing some favorite locations for horror buffs.
You will also learn about Stephen and Tabitha King's charitable foundation and the many positive impacts it has had on King's beloved Bangor.
Please note that King's residence is private, and no tours include access to his home.
PYO Apples at Pietree Orchard
Continuing on the Stephen King thread, head to one of Maine's most scenic orchards, which happens to be owned by Stephen and Tabitha King!
The couple bought the McSherry family orchard back in 2007 after enjoying years of family-friendly fun there themselves.
Today, Pietree Orchard (803 Waterford Rd, Sweden) is perfect for a huge variety of U-pick apples, plus strawberries, raspberries, and Maine's iconic blueberries.
You can even pick peaches!
Peach season only lasts about a month, so be sure to call ahead to find out what's in season for your visit if you're seeking something specific.
As of 2023, Pietree Orchard has sadly closed to the public.
Head to the Hudson Museum
The Hudson Museum at the University of Maine (5746 Collins Center for the Arts, University of Maine Orono) is an anthropology museum that focuses on ancient cultures.
It's the perfect stop on a crisp Bangor Maine fall day!
There are 3 sections to the museum: the Maine Indian Gallery, the World Cultures Gallery, and a temporary exhibit gallery.
The museum hosts a variety of exhibits and programs designed to promote and celebrate cultural diversity and educate visitors on the indigenous people who not only came before but also still exist with us.
The collection includes over 9,000 objects, and admission is free.
Rangeley Maine Foliage Spots
Take a Scenic Drive on Rangeley Lakes Scenic Byway (Route 17)
A day out with stops at some of the highlights along the Rangeley Lakes Scenic Byway is one of the best ways to see the Maine fall colors.
The high point (quite literally!) of a Rangeley fall foliage drive is the Height of Land Scenic Overlook.
From here you can take in stunning views of the Rangeley Lakes and the beautiful mountains of the region.
Another great stop is Quill Hill, which has a ¾-mile wheelchair path, picnic tables, and views from the 2,848-foot summit.
Quill Hill welcomes all vehicle types up its well-maintained 4-mile dirt road through mid-October.
Hike Along the Appalachian Trail
The famed Appalachian Trail cuts through the Rangeley region as it makes its way toward the northern terminus of Katahdin in Baxter State Park.
There are two places where the trail intersects the road in the Rangeley Lakes region.
If you head 9 miles south of Rangeley, you will encounter the first Appalachian Trail crossing.
The second crossing is near the Height of Land parking lot on Route 17 and from here you can enjoy a hike to Sabbath Day Pond or Long Pond.
Both of these hikes let you experience a full array of fall colors in Maine.
For more outdoor adventures, read our guide to Maine's state parks.
Bethel Maine Fall Foliage & Fun
Bethel Harvestfest
Enjoy a truly local Maine fall celebration at the annual Bethel Harvestfest.
It's held on the third Saturday in September each year in the town common of Bethel, known as "Maine's most beautiful mountain village".
You know it's a good event when there's an Apple Pie Contest!
There's also live music and plenty of vendors selling everything from local produce to handcrafted home decor and more.
Bask in the Beauty at Sunday River
Enjoy Maine's peak fall foliage from a Chondola!
A Chondola is a chairlift/gondola combination, which makes for a comfortable ride 1000 ft up North Peak.
Head to Sunday River Ski Resort (15 S Ridge Road, Newry) in the Bethel area for a scenic ride at peak foliage time.
Marvel at the pops of color as your feet dangle from an open ski lift high above the mountainside.
If you'd prefer the walled-in security of a gondola, you're also in luck.
The Chondola is dog-friendly, too!
Take a Hike in the White Mountain National Forest
The White Mountains of New Hampshire get a lot of love, but many don't know the White Mountain National Forest extends into Maine, too!
A hike in the woods or above the treeline is a wonderful way to take in the Bethel Maine fall foliage.
For a challenging hike, Speckled Mountain is a worthy choice.
Things to Do in Portland Maine in the Fall
We're big fans of Portland!
This foodie-friendly coastal city makes for the perfect launching point for enjoying fall fun.
Check out our guide on where to stay in Portland to plan your adventure.
Visit a Portland Brewery
Portland is one of the best cities to visit in Maine in the fall, and it's a great time of year to enjoy a stop at a brewery.
There are nearly 20 breweries in Portland, making it an essential stop for beer lovers.
If you're not sure which one to choose, why not take in several on this Portland Brewery Bus Tour.
Don't Miss Harvest on the Harbor
Harvest on the Harbor happens in Portland at the end of October and you do not want to miss it!
This annual event was created to showcase local and independently-owned businesses in the restaurant and hospitality sector in Portland.
Taste your way through the local flavors!
Enjoy a Classic Maine Lobster
Lobster season begins in June and doesn't end until December, so get yourself a fresh Maine lobster between your leap peeping!
Portland is the perfect spot for a lobster roll, or go for a whole steamed lobster for the full finger-licking experience.
Want tons more ideas? Check out our guide dedicated to visiting Portland in the fall.
Fun Fall Festivals in Maine
Swine and Stein Oktoberfest
It wouldn't be Maine in October without an Octoberfest!
Get your fill of brews, grub, and live music on Gardiner's charming Water Street.
Beer, cider, mead, rum, wine…you'll find it all at the Swine and Stein Oktoberfest along with an array of mouth-watering food options.
Damariscotta Pumpkinfest & Regatta
One of the most unique Maine Fall Festivals takes place on Main Street in Damariscotta every year on Indigenous Peoples Day Weekend.
Damariscotta is located about an hour's drive north of Portland along Route 1.
The Damariscotta Pumpkin Fest is an ode to the arrival of autumn and kicks off with a Pumpkin parade featuring harvest-themed floats.
You won't want to miss the pumpkin drop, where pumpkins are dropped 200 feet from a crane onto a variety of targets.
Previous targets have included police cars and double-decker buses.
Don't worry, nothing goes to waste: the pumpkin bits are fed to farm animals!
Other events include a catapult demonstration in which pumpkins are launched, the pumpkin boat regatta in hand-carved giant pumpkin boats, and the pumpkin derby.
Fryeburg Fair
Immerse yourself in an American Tradition at Fryeburg Fair (1154 Main Street)
One of the most iconic fall activities Maine has to offer is the Fryeburg Fair, the largest agricultural fair in Maine, and the second largest in all of New England.
The fair began in 1851 and has since grown to 100 buildings across 185 acres.
Spanning 8 days, there is plenty to see and do for the whole family!
Freeport Maine Fall Festival
Every year on the first weekend of October, the Fall Festival descends on Freeport.
Over 200 local artisans, creators, and food producers set up on Main Street amidst some of the best shopping in Maine.
There are crafts and scavenger hunts for kids, a "chowdah challenge" and live music on the discovery stage throughout the festival.
Admission to the festival is free.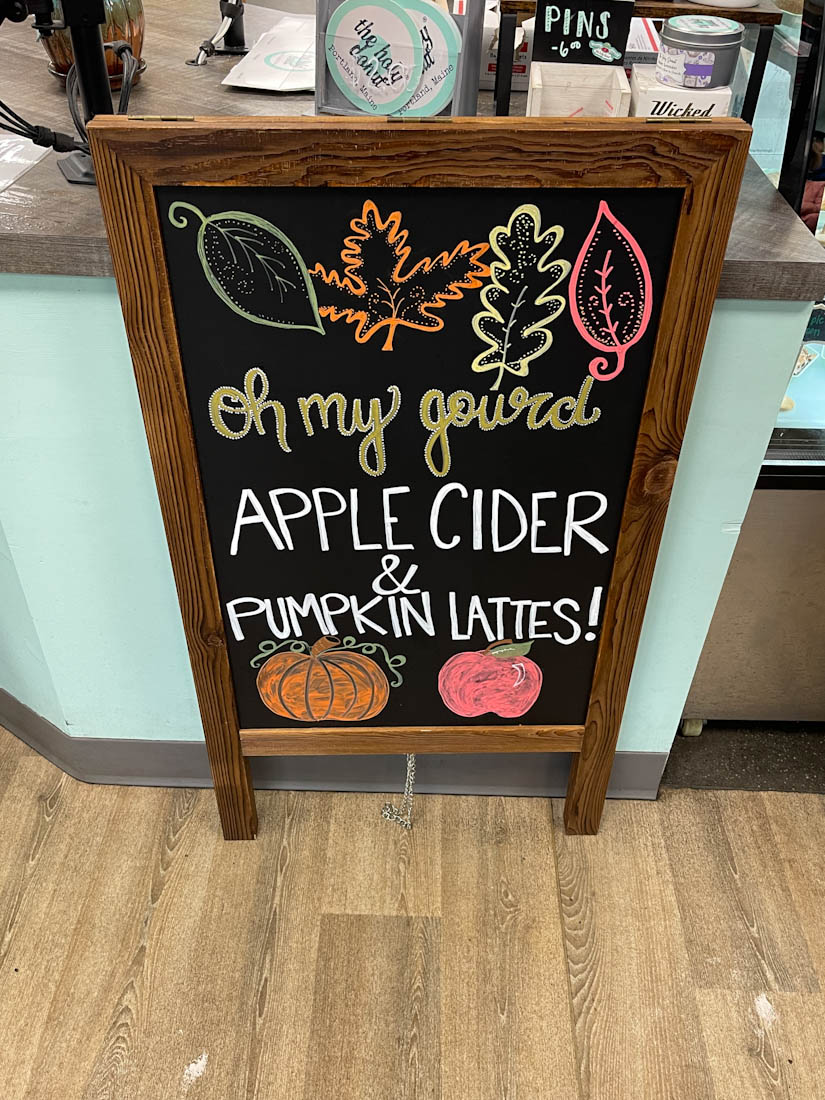 Final Words
Are you ready for a fall trip to Maine now? We certainly are!
This beautiful New England state is idyllic in all seasons, but it's especially gorgeous in the fall. We hope you get to witness the foliage and have all the fall fun!
Stay up-to-date with the Maine foliage map and local details.
Maine Destinations