This article has links to products and services we love, which we may make commission from.

Looking for fun, unique, and romantic date ideas in Boston? We have you covered! Romantic views, cozy spaces, swoon-worthy suggestions, it's all here in our helpful guide.
And, don't worry, these won't all break the bank. There's a whole section dedicated to cheap or free Boston date ideas if you're looking for those options.
We also have plenty of splash-out romantic ideas if you're ready for a special celebration.
You might also want to check out our guide on things to do in Boston at night for a wider variety of options for families' or friends' nights out, too.
Romantic Things to Do in Boston
There are countless date options for Boston, but some are just a little more on the romantic side.
These probably aren't your go-to first date options, so if that's what you're looking for then skip to the next section for more fun and interactive date ideas.
But if you're looking to impress with a special evening out, then this section is for you!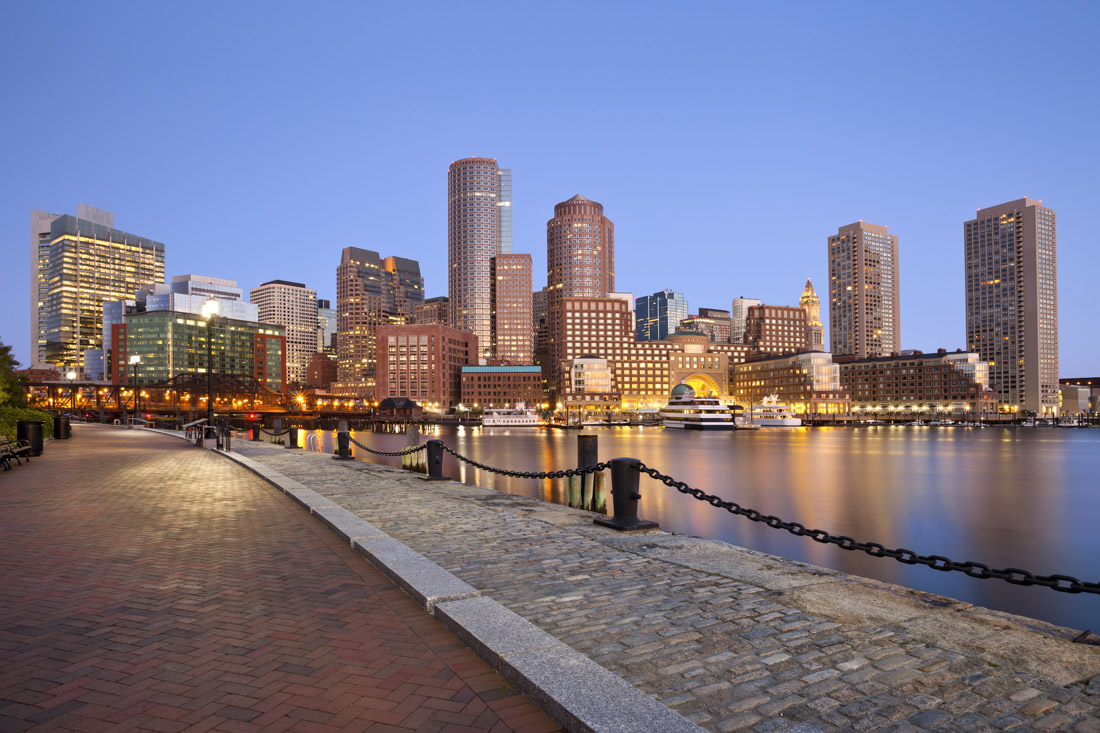 Sunset Cruise
Is there anything more romantic than setting sail when the sun goes down with a drink in hand?
This 90-minute sunset cruise lets you see the city skyline illuminated with glowing orange hues.
Departure is from 60 Rowes Wharf.
See The Nutcracker
If you're looking for Boston date ideas in December, you should snag tickets to the iconic Boston Ballet's performance of The Nutcracker.
This annual event is one of the best things to do in Boston around the holidays and will surely impress any date — whether it's your third date or your 50th wedding anniversary.
Before the show, stop at one of the city's Christmas markets to peruse together and enjoy the festive atmosphere.
Go to the Theater
With so many historic and impressive theaters in the Theater District, seeing a show would be a perfect date option.
See what's on at the fabulous Wang Theater, Shubert Theater, or Emerson Colonial Theater — all beautiful buildings and true vestiges of the past.
Looking for something more off-beat than off-Broadway?
Head to Harvard's American Repertory Theater (the A.R.T.) for modern and experimental acts.
It's sure to be a conversation starter!
I still remember going to the Charles Playhouse to see Blue Man Group…and it's still there decades later (wait, how is that possible?!).
It's yet another great date idea in Boston for its wild and interactive performance that's sure to spark plenty of conversation afterward.
Book a Couples Spa in Boston
Definitely not a first date idea…don't be creepy.
But this one is sure to win brownie points for you long-term couples looking for something special.
Book a couples spa in Boston for a truly luxurious experience that you can share.
It's one thing to buy a massage for your significant other — it's something else altogether if you opt to spend time together away from all the usual distractions and stresses of life.
Some excellent options for a couple's spa day in Boston include:
Take a Boston Harbor Cruise
Perhaps a little cliche, but nonetheless a romantic date idea in Boston!
Take a Boston Harbor sunset cruise with a glass of bubbly to tick all the mushy rom-com boxes.
It truly is magical seeing the city from the water, so enjoy the views of the shimmering skyline and relax into a beautiful evening together.
Get Cozy with Drinks on a Rooftop
Skyline views are always a perfect Boston date idea.
For views with a little extra special vibe, head to The Legal Harborside, where a retractable glass ceiling and a copper fireplace exude romance.
Try to time it for sunset if you're really looking to impress.
In the Seaport, head to The Lookout Rooftop at The Envoy for heated igloos in the winter with lovely harbor views.
Or go to Deck 12 at YOTEL (also in the Seaport) for cocktails year-round.
For a more casual rooftop experience, head to the Sam Adams Taproom rooftop in Downtown.
Limited views, but plenty of brews!
Fun Date Ideas in Boston
Date night ideas in Boston don't have to be over-the-top or wildly expensive.
In fact, I'd say these fun ideas could be perfect from first dates to married couples.
Enjoy an activity together while learning, trying something new, or just getting out and about in the city to change things up.
If you're visiting Boston, these are also perfect for tourists!
We have lots more fun suggestions that would be perfect for dates in our guide on things to do in Boston in winter.
Sam Adams Brewery Tour
Our iconic previously-local label (Sam isn't actually brewed in Boston anymore…) offers tours of the brewing experience.
Perfect for beer lovers who want to learn more about the process and history of Sam Adams beer-making, a tour of Sam Adams Brewery (30 Germania Street) is a great date idea.
Even better: book a VIP beer tour to really impress your date!
After your tour, walk around the corner to Ula Cafe where you'll find an utterly delightful space for a coffee and a chat.
Don't forget to leave a gift on their Pay-it-Forward wall before you leave!
You can book this Boston beer tour through Viator and GetYourGuide.
Catch a Sox Game
Here's the thing: we're just super serious about our sports in New England.
If you're looking for summer date ideas in Boston, going to a Red Sox game has to be up there near the top of the list.
Baseball is classic Americana summertime fun and Fenway Park is the iconic baseball stadium in the United States.
If they're in town and you're willing to splash out, date night at Fenway is pure perfection.
Take a Fenway Park Tour
Alternatively, it doesn't matter if it's baseball season or not; touring Fenway Park is something so few locals do that it's an awesome date idea!
With a 1-hour guided tour, you're not stuck talking strictly baseball for too long, but it's an interactive experience that will surely keep the conversation going.
And you won't be there for an unknown number of hours like being at an actual game, which is perfect if you're in the early dating days and don't want to commit too soon.
Rent a Double Kayak
Paddling along the Charles River together in a double kayak sounds like summertime bliss.
Rental a kayak from Paddle Boston — perfect for a sunset date idea in Boston.
Taza Chocolate Factory Tour
Flowers and chocolates are the cliche gift options, so why not step it up a notch and go for a tour of the Taza Chocolate Factory instead?
Make Your Own Chocolates!
Head to LA Burdick Chocolates to make your own chocolates together.
This famous spot in Boston is always delicious, but it's a little extra special when you can create your own homemade samples.
Play Games at The Lawn on D
In the summer, you can swing to your heart's content together at The Lawn on D.
This fun public space features tons of swings, loads of lawn games, and plenty of food and drinks to keep you happy and having fun.
It's located right next to the Convention Center in the Seaport District.
Take a Haunted Boston Tour
Need a great excuse to get close?
Try a haunted tour to add a little fright into your night — which is always a good reason to stay close together!
Check out this walking tour or this trolley tour, depending on how you prefer to get around.
Here our full round up of Boston ghost tours.
Martha's Vineyard Day Trip
This date idea is a little pricier, so keep it up your sleeve for when you want to impress!
Book a seat on this award-winning, original Martha's Vineyard day tour which includes all transport options, including the ferry.
The tour drops you off at Oak Bluffs Town Beach, where you have six hours to relax on the beach, go shopping, and dine at the upscale restaurants.
Narrated Island Tour upgrade available with stops in Edgartown and Gay Head Cliffs.
Cheap or Free Date Night Ideas in Boston
Date night doesn't have to break the bank!
In fact, there are tons of free or cheap date ideas in Boston…and you can always get a little creative.
Cheap Boston Symphony Orchestra Tickets
Want to impress your date with tickets to the symphony, without paying for expensive seats?
Go for the afternoon rehearsal instead.
The Boston Symphony Orchestra rehearses mid-day before a performance and you can score really cheap tickets to watch.
The best part is that they break frequently for the conductor to offer feedback, which is prime time for a quick conversation and sharing your thoughts about the performance thus far.
Free Boston Bruins Experience
You don't have to splash out on expensive Garden tickets for a B's game.
Instead, head to Warrior Ice Arena at Boston Landing to watch the Bruins practice for free.
This is a fun date idea because you can stay for as long as you want, chat throughout the practice, and still have entertainment if there are any lulls in the conversation.
Romantic Spots in Boston for a Picnic
Okay, so you'll still need to buy the food and drinks, but picnics are such romantic date ideas that you won't regret the minimal costs!
Be sure to bring a big enough blanket, pack picnic-friendly snacks, and don't forget the bottle opener for beer or wine.
Arnold Arboretum is a perfect picnic spot for a romantic date in Boston.
Other great spots include, of course, Boston Public Garden or the Common.
For more parks to explore in Boston, read this guide.
Did you know Boston Common was founded in 1634 and is officially the oldest public park in the United States?
Drop that into your casual first-date conversation!
Or head to Castle Island to be right on the water with planes overhead; it's a great conversation starter to see where your date would want to travel.
Ice Skating on Frog Pond
Not picnic season?
If you're looking for the most romantic things to do in Boston in winter, you have to head to Boston Common's Frog Pond for ice skating.
There's a romantic air about skating together.
Whether you're both terrible and need to hang onto each other for help or one of you can teach and guide the other, this is a special sort of bonding activity that's also sure to elicit some laughs!
The Common is also one of the best places for Christmas lights in Massachusetts.
Explore Museums Together
The Museum of Fine Arts (MFA) and the Institute of Contemporary Art (ICA) are always good options — but they can both get pricey.
Take advantage of the cheap Wednesday afternoons at the MFA and the free Thursday nights at the ICA.
The Isabella Stewart Gardner Museum is always a top choice, so enjoy the beautiful courtyard and cafe together on the first Thursday of every month, which is free.
John F Kennedy Library uses high-definition, large-screen projections, interactive displays, re-mastered films and original artifacts to show President Kennedy's 1000 days in office.
Star Gazing at the Observatory
The Boston University Coit Observatory (725 Commonwealth Avenue) holds Public Open Nights most Wednesdays all year long.
And it's free to join!
You do need tickets, however, so be sure to book in advance.
Also, note that the Observatory is not fully accessible as you must climb stairs to reach it.
Since this date idea is weather-permitting, you'll definitely want a backup plan in place.
Book your places and then check in with the BU Observatory on the day to see if the skies will be clear enough or not.
Window Shop and Chat
Head to Bow Market in Union Square in Somerville for an eclectic blend of pop-up shops and permanent storefronts that are perfect for window shopping and strolling along together.
Or head to Newbury Street to explore a wide variety of stores.
Strolling around Fanueil Hall and Quincy Market is always fun.
Taste your way through the market together, talking about food likes and dislikes along the way.
In bad weather, the Pru is ideal for shutting away the outside world for a while as you window shop a wide variety of stores.
Eataly, Formaggio, and Boston Public Market all make for awesome date ideas in Boston — food brings people together! (Or you'll find out quickly if your tastes are really just not compatible.)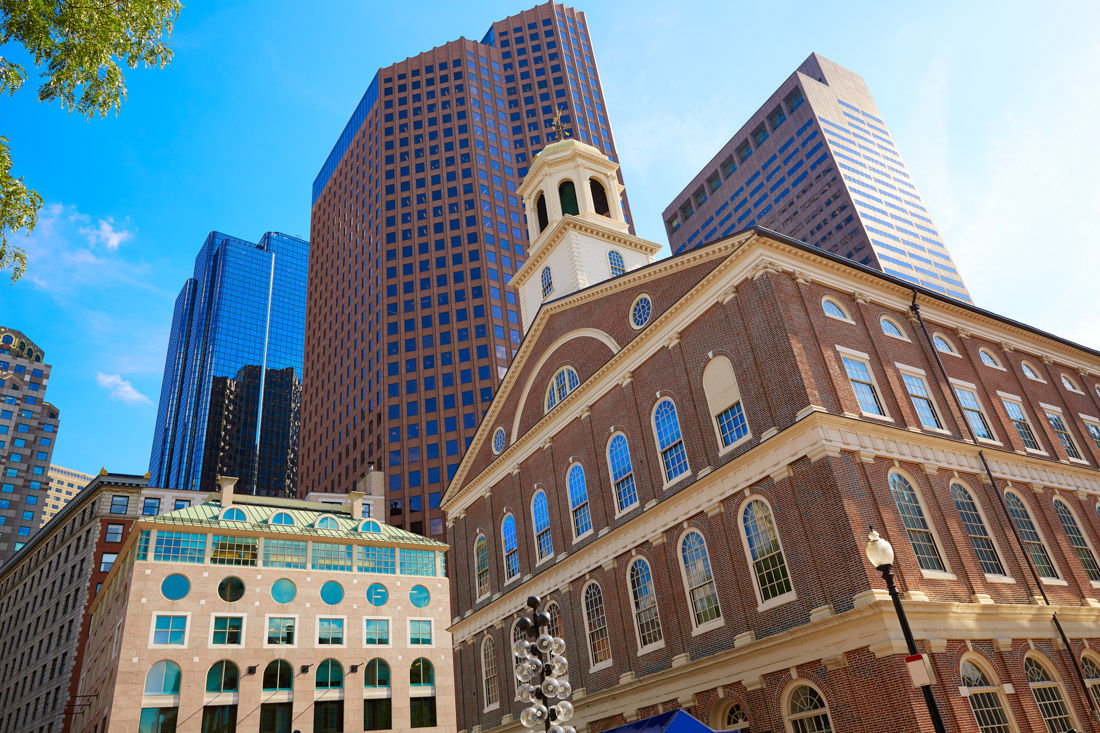 Go For a Stroll
Strolling hand-in-hand is ever so romantic.
Romantic dates aren't always all about the grand gesture…sometimes it's these little moments that seem so everyday that truly capture the heart.
The Greenway is a perfect spot to walk, talk, people-watch, possibly grab a bite from a food truck, and just generally experience this fantastic part of the city together.
Or head to the Charles River Esplanade for a fabulous view of the Boston skyline — even better if you time it for sunset.
Walking around Boston Public Garden just oozes romance — definitely a great date idea in Boston.
The Boston Harborwalk is perfect for a sunny summer day stroll together.
It's 43 miles long, so don't plan to cover the whole stretch or this date will be epic!
Add a little learning and extra insight into your stroll by following any of these heritage trails through Boston to see historic buildings and learn about the people who changed history:
The Freedom Trail
The Black Heritage Trail
The Women's Heritage Trail
Check out our guide to all the best free things to do in Boston for even more fun ideas!
Day Trip to a Waterfall
Do a day trip to a 40-foot waterfall with a 16-foot plunge!
The Cascade in Melrose is less than a 30-minute drive from Boston and offers lots of green space if you want to go for a hike with your other half.
Find out more in this guide to Massachusetts waterfalls.
Most Romantic Boston Restaurants
There is no short supply of romantic restaurants in Boston, the decision of where to go is the only issue.
You could seek out a cozy romantic spot in the North End or splash out on James Beard Award-winning meals.
The setting is as important as the meal itself when it comes to romantic date night spots in Boston, so choose wisely based on how you want this date to go…
Our suggestions below for different areas of the city include everything from the finest dining to quirky conversation-starter settings, so you'll need to select the best space for setting your own scene.
Back Bay:
Eataly (800 Boylston Street)
Deuxave (371 Commonwealth Avenue)
Mistral (223 Columbus Avenue)
Beacon Hill:
Grotto (37 Bowdoin Street)
Mooo…. (15 Beacon Street)
No.9 Park (9 Park Street)
Cambridge:
Giulia (1682 Massachusetts Avenue)
Oleana (134 Hampshire Street)
The Longfellow Bar (40 Brattle Street)
Downtown:
Bogie's Place (25 Temple Place — enter through jm curley)
Haley.Henry (45 Province Street)
Mariel (10 Post Office Square)
Yvonne's (2 Winter Place)
Fenway/Kenmore:
Nathálie (186 Brookline Avenue)
Jamaica Plain:
Ten Tables (597 Centre Street)
The Haven (JPNDC Brewery Complex, 284 Amory St)
Tres Gatos (470 Centre Street)
North End:
Euno (119 Salem Street)
Mamma Maria (3 N Square)
Neptune Oyster (63 Salem Street #1)
Seaport:
Lolita (253 Summer Street)
Sportello (348 Congress Street)
Somerville:
Casa B (253 Washington Street)
Celeste (21 Bow Street)
Juliet (21 Union Square)
South Boston (Southie):
Fox & the Knife (28 W Broadway)
South End (not to be confused with South Boston):
B&G Oysters (550 Tremont Street)
Barcelona Wine Bar (525 Tremont Street)
The Beehive Restaurant (541 Tremont Street)
Darryl's Corner Bar & Kitchen, aka DCBK (604 Columbus Avenue)
MIDA (782 Tremont Street)
Myers + Chang (348 Congress Street) — check out their Great Date Night Monday-Wednesday evenings
Romantic Hotels in Boston + Perfect Getaway Stays
Making a whole weekend of it?
There are plenty of romantic getaways in Boston that you can book, featuring anything from in-room jacuzzi tubs to beautiful views, top-class service, on-site spas, and more.
We also have recommendations that can make your weekend away convenient for all the other activities and restaurants we recommended above.
For an even more comprehensive list, check out our curated list of the most romantic hotels in Boston.
The Liberty
The Liberty (215 Charles Street) is a unique Boston hotel — it actually used to be a jail!
While that might not sound romantic, the contemporary decor and luxurious rooms make it an extra special spot in the heart of Boston.
The multiple on-site bars and restaurants mean you don't have to venture far for champagne, wine, or delectable meals together.
Book your stay at The Liberty on Expedia, Hotels, or Booking.
Fairmont Copley Plaza
The Fairmont Copley Plaza (138 Saint James Avenue) is a five-star hotel in the Back Bay neighborhood.
Built in 1912, this classic, elegant hotel sets the scene for a romantic getaway.
Enjoy the opulence and splash out for a special weekend together like you're in The Great Gatsby.
Book your stay at Fairmont Copley Plaza on Expedia, Hotels, or Booking.
The Godfrey
The Godfrey (505 Washington Street) was built in 1908 and boasts a dramatic Gothic Revival facade.
Located just across from Boston Common, this location is perfect if you want to explore as much of the city as you can during the weekend.
Enjoy unique cuisine in their on-site Ruka Restobar, a Japanese-Peruvian fusion of flavors, or head out for easy access to every romantic restaurant in the city from this Downtown location.
Book your stay at The Godfrey on Expedia, Hotels, or Booking.
The Lenox
The Lenox (61 Exeter Street) is a boutique hotel in Back Bay with beautiful rooms featuring luxury finishes.
The Lenox partners with G20 Spa + Salon, just steps away from the hotel, which is one of our recommended spas for couples in Boston.
If you like supporting local businesses when you travel but want a touch more luxury and pampering, The Lenox partners with a variety of New England providers to offer a local experience you can feel good
Book your stay at The Lenox on Expedia, Hotels, or Booking.
Boston Harbor Hotel
The Boston Harbor Hotel (70 Rowes Wharf) is a five-star luxury hotel overlooking historic Boston Harbor.
For a special getaway, book a premier room to enjoy a Harbor view without having to lift your head off that comfy pillow.
Book your stay at Boston Harbor Hotel on Expedia, Hotels, or Booking.
The Inn at Boston Yacht Haven
The Inn at Boston Yacht Haven (87 Commercial Wharf) offers a dreamy location right on the marina, so you can plan your future mega-rich life together by picking your favorite yacht.
With only 10 rooms, you'll want to book early to choose a harbor-view room for extra romance.
Book your stay at The Inn at Boston Yacht Haven on Expedia, Hotels, or Booking.
Battery Wharf Hotel
Battery Wharf Hotel (3 Battery Wharf) offers an on-site spa, so it's a lovely spot for a romantic stay.
Located in the North End, you can also enjoy views over iconic Boston Harbor.
Ready to splash out?
Book The Presidential Suite for your own private balcony.
If you're flying into Boston Logan, opt for the private water taxi to arrive in style.
Book your stay at Battery Wharf on Expedia, Hotels, or Booking.
The Marlowe
The Marlowe (25 Edwin H. Land Boulevard, Cambridge) is a Kimpton Hotel, so you can expect high-end experiences with unique character.
Situated in Cambridge, The Marlowe is still close to everything (a 10-minute walk to Downtown) while offering a unique take on the city.
Explore Harvard, hop into one of those 2-person kayaks we suggested previously, and don't skip the romantic restaurants in Cambridge we recommended.
Book your stay at The Marlowe on Expedia, Hotels, or Booking.
Mandarin Oriental Boston
The Mandarin Oriental (776 Boylston Street) is one of the city's premier hotels, perfect for a romantic Boston getaway!
We already recommended their on-site spa for a couple's massage, and you should consider booking their special Couple's Spa Suite.
Book your stay at the Mandarin Oriental on Expedia, Hotels, or Booking.
The Ritz Carlton at Boston Common
The Ritz-Carlton (10 Avery Street) is located in the Theater District, so it's perfect in combination with seeing a performance together.
Enjoy classic luxury while being in the heart of Downtown Boston together.
Book your stay at the Ritz Carlton on Expedia, Hotels, or Booking.
Final Words
Did this help you craft some awesome date ideas in Boston? I hope so! If I missed it, share your favorite Boston date spot in the comments.
Shout-out to my sister who helped me brainstorm this fun topic with some of her favorite local date night spots!
Our Boston Guides