This article has links to products and services we love, which we may make commission from.

Thinking of going camping Memorial Day Weekend? Getting outdoors for the long weekend is the perfect way to start off the summer season. The East Coast offers tons of excellent camping options, but these are some of the best ones for a special long weekend getaway early in the season.
Just keep in mind that some spots along the East Coast are still teetering on cooler temperatures in May, especially overnight. Pack the right gear and be properly prepared before you head out there.
If you love outdoor adventures, you might also like our guide to the best East Coast hikes.
Best Memorial Day Camping Spots on the East Coast
Acadia National Park, Maine
Acadia is a forever-favorite here at Hey! East Coast USA and camping on Memorial Day Weekend there is definitely a great idea.
Acadia offers a few different campgrounds, but you'll want to look at Blackwoods Campground first for convenience; it's the closest to the park entrance.
Seawall Campground is also on Mount Desert Island so it's another great option if Blackwoods is fully booked.
Seawall actually typically opens up for Memorial Day Weekend, so try to book and be the first to stay there this season!
Both campgrounds offer tent, camper, and motor home sites at $30 a spot.
Make reservations early since it's a holiday weekend; booking opens up in March for all the Acadia campgrounds.
Temperatures in this northeastern National Park are typically between 45°F (7°C) and 56°F (13°C) in May, so do pack extra layers.
It's perfect weather for hiking, though, so warm yourself up with a morning trek up to the top of Cadillac Mountain or The Beehive.
Acadia also features in our guide to the best places to visit in Maine and summer vacation ideas.
Check out all the Maine state parks for more camping suggestions in the area.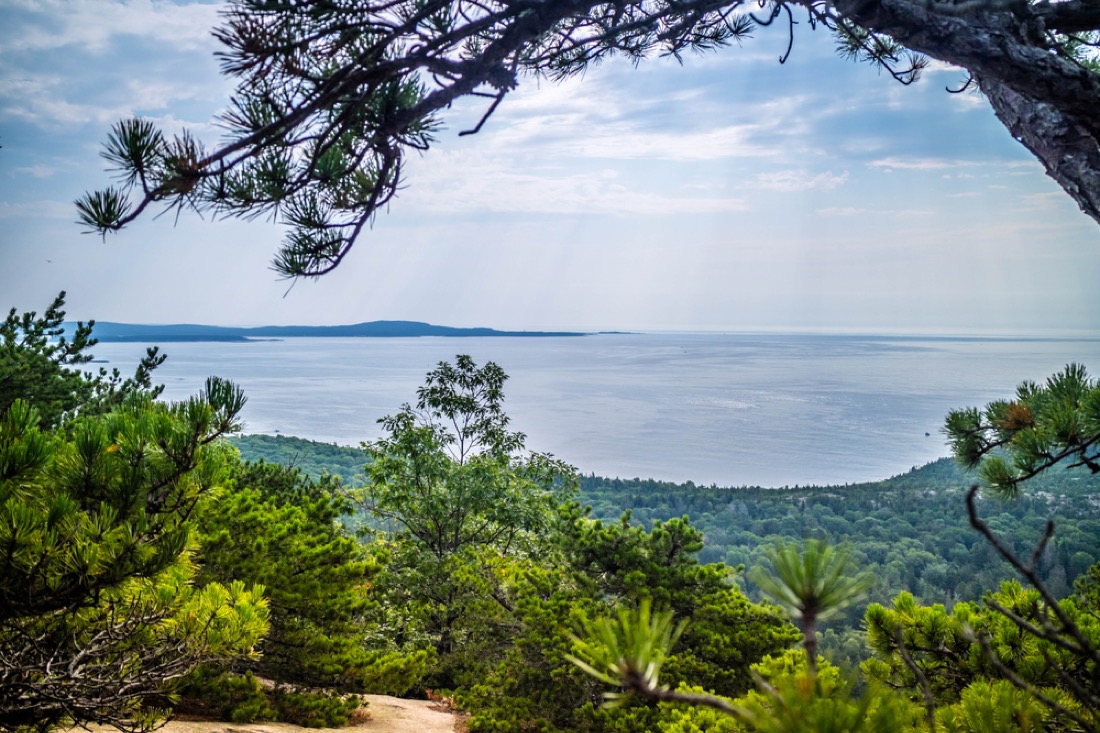 Assateague Island, Virginia and Maryland
There's plenty to explore along the serene Assateague Island National Seashore, which is accessible by bridge from both Virginia and Maryland.
Sites at the Assateague Island National Seashore campgrounds start at $30 per night; you'll want to book a site about six months in advance for a Memorial Day trip.
Memorial Day Weekend happens to be an ideal time for surf fishing in the Atlantic Ocean – just be sure to get a saltwater fishing license before casting.
Campers can also go crabbing from Old Ferry Landing or near the entrance to Chincoteague National Wildlife Refuge.
Make sure you follow the NPS regulations for crabbing and only take adequately-sized crabs.
You can also hike around the island to enjoy birding and unique beach wildflowers like seabeach amaranth and rare orchids.
Of course, you can't forget the famous Assateague wild horses!
There are two distinct herds of wild horses on Assateague: one on the Maryland side and one on the Virginia side.
The Virginia herd is often called the Chincoteague ponies.
Try to catch a photo of these stunning creatures that have roamed the land since the 17th century.
May weather is typically cool and windy, with temperatures ranging from 41°F (5°C) to 66°F (19°C).
Explore the best VA state parks with our helpful guide.
Blue Ridge Parkway, North Carolina and Virginia
Spend Memorial Day Weekend camping along the 469-mile Blue Ridge Parkway, known as "America's Favorite Drive."
There are eight campgrounds along the parkway and backwoods camping is allowed in designated areas with a permit.
More than 369 miles of hiking trails along the parkway provide plenty of opportunities to hop out of the car and explore.
By Memorial Day Weekend, the parkway and trails will be awash in wildflowers and blooming shrubs – check the Blue Ridge Parkway Bloom Calendar to learn about the seasonal fauna.
Be prepared: Temperatures vary widely along the route and precipitation is always possible at this time of year.
The Otter Creek and James River Hiking Trails typically see warmer temperatures and unique wildflowers.
While you're in the area, catch a performance at the Blue Ridge Music Center; free Midday Mountain Music performances happen daily.
Stop for a bite to eat at the four restaurants along the parkway such as Peaks of Otter Lodge (Milepost 85.6), Mabry Mill Restaurant and Gift Shop (Milepost 176.2), Northwest Trading Post/Sally Mae's (Milepost 258.7) or Pisgah Inn and Restaurant (Milepost 408.8).
To slow down and appreciate the natural beauty around you, take a rejuvenating Forest Bathing and Nature Therapy Walking Tour through Pisgah Forest.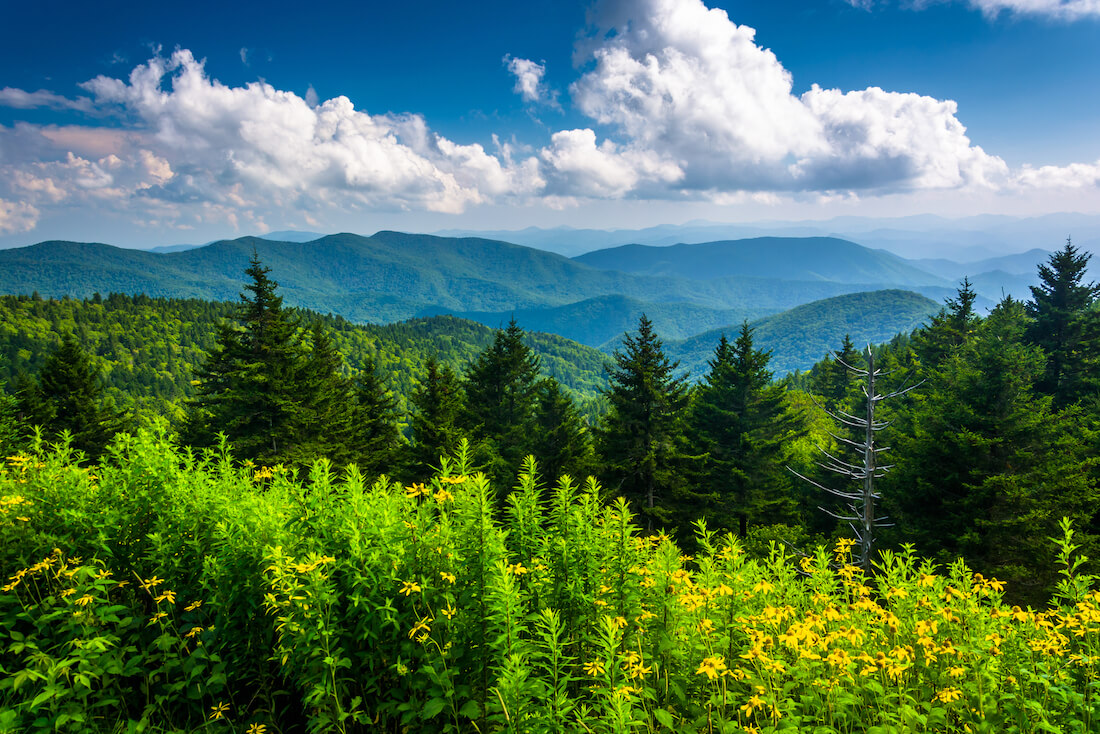 Cranberry Lake, New York
Tucked in New York's 6-million-acre Adirondack Park is Cranberry Lake, a popular camping destination for families and water sports enthusiasts.
Crowds shouldn't be too bad for a holiday weekend – Cranberry Lake opens for the season in mid-May and peak season begins in July.
Memorial Day can be particularly appealing for fishing enthusiasts.
The 7,000-acre lake and nearby streams are stocked with trout and you'll also find smallmouth bass, rock bass, yellow perch, and northern trout to be plentiful.
Sites at Cranberry Lake Campground cost $20 per night, plus a $5 fee for out-of-state campers.
Alternatively, backpackers can spend a weekend on the Cranberry Lake 50-mile loop trail around the lake.
Try to get a campsite on Bear Mountain, a peninsula that juts into the lake with amazing panoramic views and offers easy access to hiking trails.
There are more hiking opportunities in the Cranberry Lake Wild Forest, just east of the lake.
For a more luxurious Memorial Day Weekend camping experience, check out the glamping options in the Adirondacks.
Temperatures can still be on the cooler side in May here; averages range from 41°F (5°C) to 66°F (19°C).
Grand Isle State Park, Vermont
Vermont's Grand Isle State Park on South Hero Island in Lake Champlain is the state's most-visited campground for good reason.
The park has 115 campsites and four cabins – so there is plenty of space for Memorial Day visitors!
Campsites start at $19 per night with a $2 fee for out-of-state residents.
Spend the day out on the water or lounging on the shores of Lake Champlain, or stay active with a game of horseshoes or volleyball.
Visitors can also rent a bicycle to explore more of the island or take a stroll along the Ironwood Nature Trail.
Be sure to stop in the nearby beloved town of Burlington for shopping and a Classic Beer Tour before heading home.
Temperatures range from 47°F (8°C) to 67°F (20°C) in May, so pack a few extra layers for cool evenings.
You may also enjoy our guide to the best places to visit in Vermont.
Hunting Island, South Carolina
South Carolina's most popular state park, Hunting Island, is the perfect destination for a family-friendly Memorial Day camping trip.
The park has 100 campsites near the ocean starting at $40 per night and five miles of scenic shoreline.
There's also playground equipment, picnic shelters, a historic lighthouse, and a saltwater lagoon ready for kids to explore.
Look out for loggerhead turtles nesting on the beach, alligators, and diamondback rattlesnakes.
Visitors enjoy touring nearby St. Phillips Island and can also embark on an exciting Dolphin watching tour from nearby Hilton Head Island.
The weather around Memorial Day Weekend is ideal, with temperatures ranging from 64°F (18°C) to 80°F (27°C).
Letchworth State Park, New York
Explore the "Grand Canyon of the East" at Letchworth State Park in northeastern New York.
The Genessee River cuts through the park, creating deep gorges and three gorgeous, tumbling waterfalls.
Visitors can explore the park's 66 miles of hiking trails, embark on a whitewater rafting adventure, kayak, or even take a hot air balloon ride to see the waterfalls and gorges from above.
Kids have plenty of ways to stay entertained with table games, badminton, and other games at the Lower Falls Recreation Area.
Campsites cost $27-$30 per night, plus a $5 out-of-state resident fee.
Not interested in roughing it? Splurge on one of the park's glamping accommodations for a more luxurious stay in a cabin instead.
May average temperatures range from 46°F (7°C) to 69°F (21°C).
Long Key State Park, Florida
Spend Memorial Day weekend in the footsteps of Jazz Age celebrities with a vacation to Long Key State Park in Florida.
The tranquil park was once home to Henry Flagler's Long Key Fishing Camp – a luxury destination for the rich and famous who were making their way to Key West.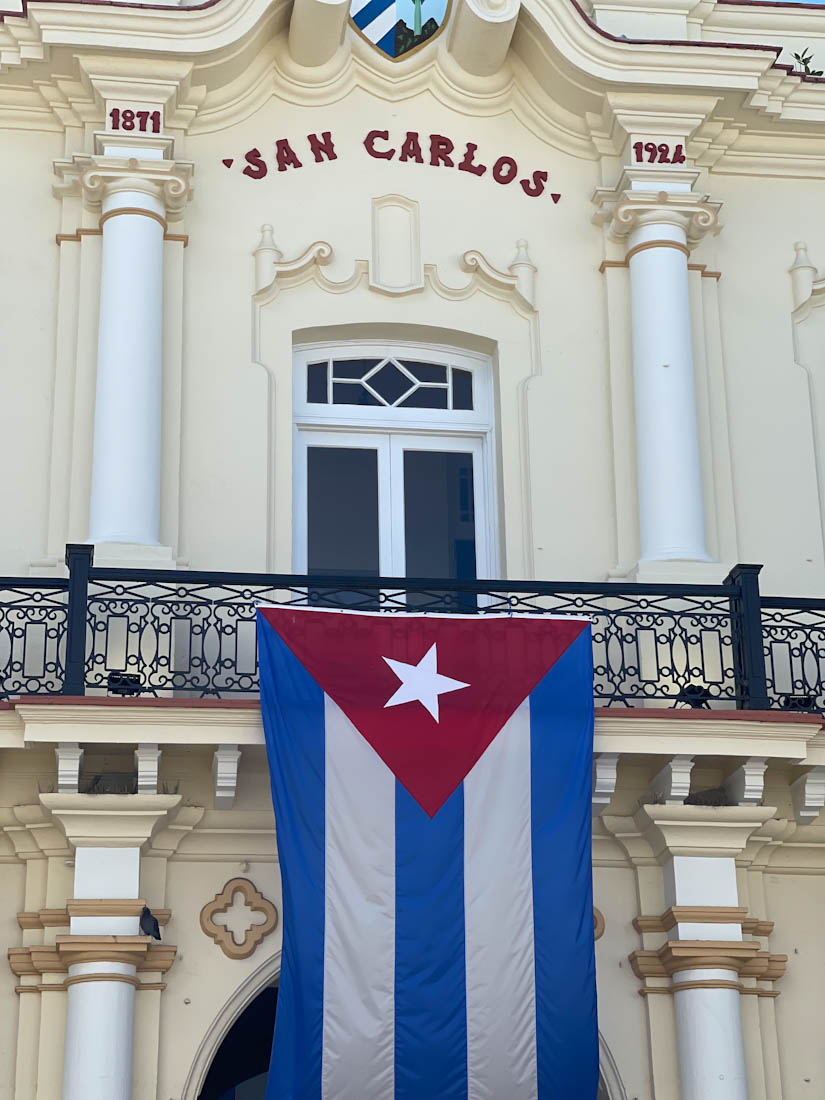 A hurricane destroyed the camp in 1935 and the land later became one of Florida's most beautiful state parks.
Today, visitors come to Long Key State Park to enjoy kayaking, hiking, bird watching, and snorkeling.
Adrenaline junkies can book a 1-hour parasailing flight in nearby Key West.
Camping costs $22.50 per night at hike-in campsites, with more oceanfront camping opportunities in the works after significant damage from Hurricane Irma in 2017.
Temperatures range from 77°F (25°C) to 81°F (27°C).
Midway Campground in Big Cypress National Preserve, Florida
Located in Big Cypress National Preserve, just outside of Miami, Midway Campground is one of a handful of campsites available Memorial Day Weekend in the preserve.
Several others close between April and August, so you'll want to choose your site early to avoid disappointment!
Big Cypress is an International Dark Sky Preserve, so expect starry skies and boundless beauty overnight.
During the day, explore the jaw-dropping 729,000 acres of wilderness, featuring mangroves, hiking trails, nature walks, and so much more.
Seek out wildlife such as a variety of wading birds, gators, pythons, the Big Cypress fox squirrel, or even the endangered red-cockaded woodpecker or the elusive Florida panther.
Midway offers 26 RV sites and 10 tent sites all situated around a small lake.
If the thought of spending Memorial Day Weekend in Miami is a bit too party-focused for you, take the hour drive from the city to Midway Campground and find some peace and quiet instead.
Facilities include a dump station, restrooms, drinking water, and electric hookup for RV sites.
Expect temperatures to be around 77°F (25°C) to 81°F (27°C) and note that swimming in the lake is not allowed.
Mistletoe State Park, Georgia
Begin summer beneath live oaks and drooping Spanish moss in Mistletoe State Park, which sits on a peninsula that juts into Lake Strom Thurmond.
Most people come for the 71,000-acre lake, accessible from the park's three boat ramps and canoe rentals.
The lake is a renowned destination for bass fishing, and it's a great spot for waterskiing.
There are beaches for swimming along the shoreline and eight hiking trails of various difficulties and lengths.
Spend an afternoon at the state-of-the-art International Disc Golf Center at nearby Wildwood Park.
Average daily high temperatures for Memorial Day weekend are in the mid-80s (26°C) and lows are in the 60s (15°C).
The state park is near historic Augusta, Georgia, and offers nearly 100 campsites and 10 cottages to choose from.
Park passes start at $5 and campsites start at $10 per night.
Myrtle Beach State Park, South Carolina
There are so many things to do in Myrtle Beach that you'll never tire of visiting this stunning stretch of Atlantic coastline.
Whether you've been a hundred times or this is your first visit, spending Memorial Day Weekend in Myrtle Beach is a fantastic way to start off the summer season.
If you're eager to maximize your time away from screens and work stress, consider camping on Memorial Day Weekend in the lovely Myrtle Beach State Park right at the southern end of all the entertainment.
There are 6 cabins situated 200 yards from the beach and an astounding 278 campsites in the park, of which 138 offer full hookups of water, electricity, and sewer.
Being so close to all the fun of Myrtle Beach makes this a great balance between nature and convenience.
The kids will love being by the beach and out in nature, but you can easily head to the Boardwalk for ice cream and lots of entertainment if you need it.
Note that you need to pay an additional daily fishing charge if you want to fish off the fishing pier.
Temperatures average in the 80s Fahrenheit during the day and the ocean temperature is already reaching into the 70s by Memorial Day Weekend.
May is also one of the driest months in Myrtle Beach, so it's a pretty safe bet for tent camping.
If you do happen to get bad weather, there are plenty of things to do in Myrtle Beach with kids to keep them entertained!
Reservations can be made up to 13 months in advance, so it's wise to book as soon as you know you want to camp in Myrtle Beach.
Ocracoke Island, North Carolina
Hop on the ferry for a peaceful Memorial Day getaway to Ocracoke Island in the Outer Banks region of North Carolina.
The island's 16 miles of undeveloped coastline along the Cape Hatteras National Seashore offer unlimited opportunities to enjoy wildlife, collect shells, and wade in the Atlantic Ocean or Pamlico Sound.
Although the long weekend may bring more visitors to the island, traffic shouldn't be a problem since most people get around by foot, bicycle, or golf cart.
Take a walk to the historic Ocracoke Lighthouse – the oldest operating lighthouse in the state.
There's also the Hammock Hills Nature Trail for a more secluded stroll.
Keep an eye out for the island's famous Ocracoke Banker Ponies, modern descendants of Spanish mustangs stranded by a shipwreck.
Ocracoke Campground has 136 campsites with rates starting at $28 per night.
Reserve a campsite in advance to secure a spot.
Don't feel like cooking at camp? Head to one of the island's restaurants for a bite to eat.
Back Porch Restaurant offers an at-home feel with fresh local fare while Dajio has a fabulous multi-level patio to enjoy the scenery.
Temperatures range from 62°F (16°C) to 75°F (24°C).
Shenandoah National Park, Virginia
Dense forests, abundant wildlife, and sweeping vistas found in Shenandoah National Park make for a perfect Memorial Day camping trip.
The forest is home to more than 190 species of birds and more than 1,400 species of plants.
In May, trails will be lined with Quaker ladies, pink azaleas, mountain laurel, and more.
The Shenandoah National Park Wildlife Calendar offers a complete list of what's in bloom throughout the year.
The weather varies quite a bit in the forest, with temperatures on the mountains usually 10°F cooler than lower elevations.
Expect temperatures in the mid-40s°F (18°C) to the mid-60s°F (15°C).
Hike to Big Meadows, perched atop a mountain in the center of the park for unique wildflowers and starry night skies.
Experienced outdoor adventurers can take on the exciting hike to the Old Rag summit.
At over 3,000 feet, you'll take on some rock scrambles before being rewarded with 360-degree views from the summit.
Be sure to obtain your day-use ticket in advance if you plan to tackle this hike.
If you'd prefer a less taxing activity, relax with a self-guided audio tour along the 105-mile Skyline Drive that follows the crest of the Blue Ridge Mountains through the park.
There's a one-time $30 vehicle entrance fee for Shenandoah National Park and campsites start at $30 per night.
Explore more of our beautiful East Coast National Parks with our helpful guide.
Sweetwater Creek State Park, Georgia
Located just outside of Atlanta, Sweetwater Creek State Park is perfect for escaping the city without having to drive far at all.
In fact, it's only about 20 minutes from Downtown Atlanta!
Sweetwater Creek offers fishing and plenty of rentals including canoes, kayaks, boats, and paddleboards for use on the 215-acre reservoir.
Note that there is no swimming allowed in the reservoir and there is no beach area either.
You may also want to walk the trail to the ruins of the New Manchester Manufacturing Company textile mill that was burned during the Civil War.
The trail also leads to beautiful views of the rapids.
There are only 10 yurts and 5 campsites available in Sweetwater Creek State Park, so you'll want to make reservations as early as possible for Memorial Day Weekend.
Campsites cost $27 and yurts cost $95.
Expect temperatures to range from the 60s (15°C) to the mid-80s (26°C).
You may also like our Atlanta Memorial Day Weekend guide for all the events and best things to do during the long weekend.
Final Words
Feeling ready for a Memorial Day Weekend camping adventure now? We hope so!
If you choose any of the campsites we recommended, be sure to share your experience in the comments below — we love to hear from you.