This article has links to products and services we love, which we may make commission from.

Boston is a terrific place to visit any time of the year.
But if you're not a big fan of the humid and hot summer weather or the chilly winter months, you'll love Boston in fall as the temperature is milder- with a high of around 73˚F and a low of 38˚F.
And this makes it one of the best seasons to explore the outdoors and see the beautiful foliage or witness the city come alive with fall-themed activities.
To help you plan your trip, this guide will explore some of the best spots to see Boston's fall foliage, as well as attractions and activities to enjoy in the autumn.
You'll also discover some fall road trip ideas and nearby places to visit in Boston to see more fall colors.
And on your trip, don't forget to bring a jacket or a scarf to prepare for the cooler nights in September and October or the drop in temperature in the month of November.
You can also book a place to stay in Boston if you're looking to spend several nights in the city.
Add a few fall day trips into your Boston itinerary to explore farther afield.
If you're local, you might also like our other seasonal guides for inspiration! Check out Boston in Winter and Spring.
Or for the ultimate escapade, explore our Boston bucket list.
Where to See Boston's Peak Fall Foliage
The best time to see the beautiful peak colors in Boston is around mid-October.
Listed below are some of the best places to see Boston's fall foliage.
Boston Common in Fall
Almost no other park in Boston will put on a fall foliage display quite like the Boston Common (139 Tremont St).
Within the 44 acres of America's oldest park, you'll find almost 1,000 oak, beech, chestnut, maple, and elm trees.
With this amount of greenery, you're sure to experience the best Boston fall colors all season long, even if you happen to miss the peak foliage.
Boston Common also features in our guide to date ideas in Boston.
Beacon Hill
Beacon Hill is another perfect place to find fall foliage in Boston in autumn.
This is a super popular neighborhood in Boston, and it features brick row houses and narrow streets.
This neighborhood is also where the Massachusetts State House is located, so when you visit to check out the fall colors, you can also enjoy the historic significance of the place!
Beacon Hill is also where the self-guided Black Heritage Trail takes place.
The Boston Public Garden (94 Charles St) is located in Beacon Hill, and it is probably one of the best parks to find peak fall foliage in Boston.
Phillips Street Park is also a small park with a playground, benches, and small tables to play chess or checkers.
While it's certainly not as extravagant as the Boston Public Garden, you can still live out the quintessential brisk autumn morning in the city in this small park.
Brookline
One more neighborhood to check out Boston fall leaves is Brookline- a wonderfully green neighborhood that turns red, orange, and brown in the autumn.
From small street corner playgrounds to large natural areas, there are green spaces in Brookline for you to wander through.
Each street is also lined with lush trees turning from green to orange and yellow, which means even the simplest drive will afford amazing views.
Make sure you check out Walnut Hills Cemetery, a 45-acre area of land dedicated to honoring the deceased and preserving native trees and plants.
Allandale Farm For Pumpkin Patches
You can pick your own pumpkin under the fall trees at Allandale Farm (259 Allandale Rd, Brookline).
Also known as the John Harris House and Farm, the main farmhouse is one of Brookline's few 18th-century houses. 
Boston Fall Map
While it is impossible to predict when the fall colors will change in Boston, you can look at previous years to make a guess.
This handy map lets you click a date to see what stage of change the leaves are at from early through to peak.
Boston Must-Do's in Fall
Aside from leaf peeping and the fall foliage, there are more activities you can enjoy in Boston, Massachusetts in fall.
You may also like our guide to free things to do in Boston.
Head of the Charles Regatta
The Head of the Charles Regatta is one of the biggest events in Boston during the fall and the biggest rowing event in the world.
Every October, thousands of rowers from across the globe converge in Boston to race down the Charles River.
There are a lot of great spots to watch the Regatta including the Eliot Bridge Enclosure, Boston University Bridge, Western Avenue Bridge, or Weeks Footbridge.
You can also find expos and displays throughout the city- from rowing or boat equipment to local foods and drinks.
Visit a Beer Garden
A cool and fresh glass of beer on a sunny autumn day is a must-do activity in Boston during fall.
You'll want to go to the beer garden that recently earned a Best of Boston award, so make sure you check out The Anchor (1 Shipyard Park) for an amazing selection of beers and wines.
For a more scaled-up experience, Brato Brewhouse + Kitchen (190 N Beacon St) will satisfy your food and drink cravings.
This quiet beer garden along Glencoe St is the perfect spot for fresh brews and simple cookout-style fare.
Or you can try visiting Cambridge Brewing Company (1 Kendall Sq), a special place serving some of the best homemade beers in Cambridge.
You'll love the outdoor seating options, the full menu, and the wide selection of brews on tap.
Watch a Scary Movie
Catch the latest Halloween release or a classic scary movie at one of Boston movie theaters.
There's no shortage of modern theaters such as AMC Boston Common 19, Regal Fenway, and Loews Theatres Imax.
Or if you prefer a dustier movie house with a bit of history, check out Coolidge Corner Theatre.
Catch a Game
If visiting Boston in September you can book tickets to see the Red Sox play at Fenway Park!
If baseball isn't your game, the Boston Bruins play ice hockey at TD Garden or see the New England Patriots play American Football at the Gillette Stadium during fall.
Ghosts and Gravestones Tour
You can explore Boston's 400-year-old burial grounds in this 1.5-hour sightseeing trolley tour and hear your local guide tell chilling stories about them.
The tour will take you to Copp's Hill Burying Ground and Granary Burying Ground, where some of America's most notable figures from the 1700s were buried like former US president John Hancock and politician Samuel Adams.
Ghostly Patriots Haunted Walking Tour
Take a haunted walking tour to explore some of downtown Boston's haunted spots like the Omni Parker House (60 School St) and the Old City Hall (45 School St).
Not only will you hear the creepy stories about them but you'll also be introduced to the historical significance of these places.
For more activities you can do in Boston at night, check this guide.
Best Places to Visit in Boston in Fall
North End for an Outdoor Italian Meal
The North End, Boston's Italian neighborhood, is known for its European-style outdoor dining and quaint cobblestones.
Before the weather really gets too chilly, you need to stop by the North End and share a pasta dish or cappuccino (or both!) out on some of the restaurants in the area featuring charming outdoor seatings- like Tresca (233 Charles St) and Trattoria Il Panino (280 Hanover St).
While outdoor dining is much more popular in the summer, lighter crowds and warm candles make the North End a perfectly romantic spot for a meal outside during the fall.
Not sure where to start given all the amazing restaurants in the North End?
Take a 2-hour food tour with an expert guide to discover all the best hidden gems in the neighborhood.
From meats and cheeses to the best pizza in the area, you will love tasting the incredible flavors the North End has to offer this fall.
Harvard University's Campus
Traveling to Boston this fall is the perfect excuse to explore Harvard University's campus (1350 Massachusetts Ave) while all the students are heading back to school.
Harvard is the oldest higher learning institution in the country and easily one of the most prestigious universities in the world.
If you're not ready to explore the campus on your own, take a 70-minute guided tour.
You'll walk around the campus with a current Harvard student while they explain Harvard's culture, important historical landmarks, and iconic monuments.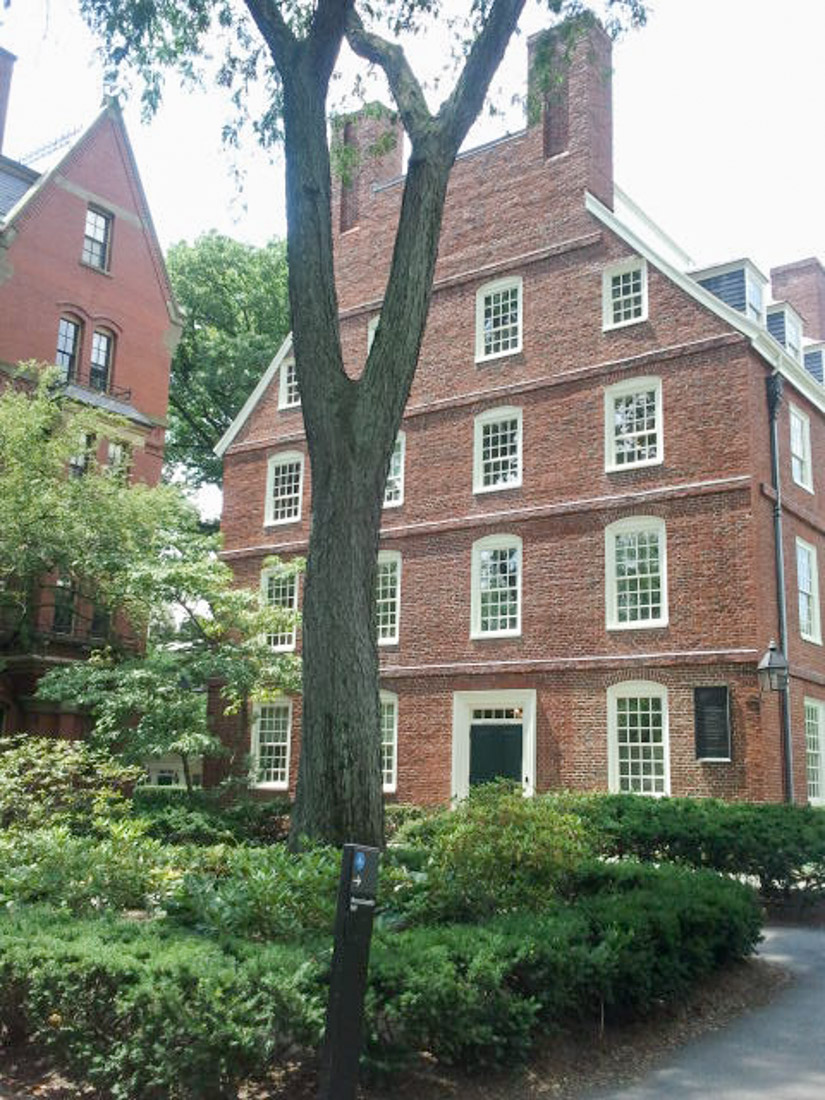 Museum of Fine Arts
When the weather just isn't agreeing with you on your fall trip to Boston, the best thing to do is visit the best museums in the city.
And one of them is the Museum of Fine Arts (465 Huntington Ave), founded in 1870 and attracting millions of visitors yearly.
The historic museum features around 500,000 artworks- including art from ancient Egypt, Greece, Persia, and the Byzantine Empire.
There are a few exhibits that run only for a few months, so be sure to check their website for special exhibits during the fall months.
Isabella Stewart Gardner Museum
The Isabella Stewart Gardner Museum (25 Evans Way) is a lovely museum to visit that houses a wide collection of Asian, European, American and contemporary arts.
One notable feature of the Isabella Stewart Gardner Museum is the Weekend Concert Series- one of the longest-running museum music programs in the US.
You can listen to classical or contemporary music performed either by emerging or renowned artists every Sunday.
If you're visiting between the months of September to November, be sure to check out their Fall Weekend Concert Series.
Institute of Contemporary Art
The Institute of Contemporary Art (25 Harbor Shore Dr) was founded in 1936 and features contemporary art exhibits as well as work from emerging artists.
Several art programs for kids, teens, and families are hosted in the museum.
You can also find special events held in the museum during the fall months like live dance performances.
Boston Children Museum
The Boston Children's Museum (308 Congress St) is a must-see for any family visiting Boston.
Located in the heart of the city, the museum features exhibits on science, culture, environmental awareness, health & fitness, and the arts.
The museum also has a designated area that provides safe playing opportunities for toddlers.
During your fall visit, children may participate in one of the museum's autumn events like the Halloween Spooktacular or CreatedBy Festival, a fun science-themed event.
You can check the museum's calendar for the updated events in the fall.
Looking for more kid-friendly activities in Boston? Check this guide.
New England Fall Road Trip From Boston: 3 Iconic Stops
Checking out the peak foliage in Boston and beyond is best in late September and mid-October.
The three best New England states to see peak fall foliage are Vermont, New Hampshire, and Maine.
Here are three destinations along your New England fall road trip that are sure to be jaw-dropping.
If you're coming from Boston, we have a guide to help you plan your day trip.
Bennington, Vermont
Step back in time by visiting Old Bennington this fall and traveling through one of the oldest covered bridges in the state.
Populated by less than 200 people, the place boasts historic buildings and lush trees turning every color of autumn.
Vermont is known for its charming farms, so make sure you make a quick stop at a pumpkin patch or orchard for some true fall treats.
Kennebunkport, Maine
While most people think of Kennebunkport as a coastal summer town, there is still so much to enjoy in the fall.
Watching peak foliage while sitting on the edge of the Kennebunk River is peaceful, chilly, and just plain beautiful.
If you're in town for Halloween, you'll have to explore Summer Street, where historic mansions are decorated with all the spookiest monsters and creatures for the holiday!
You may also find our road trip guide from Boston to Maine useful.
North Conway, New Hampshire
The beginning (or end) of the Kancamagus Scenic Byway is a must for this fall foliage road trip from Boston.
Miles of amazing views and pull-off stops to take in the amazing scenery make this a must-visit on your fall road trip from Boston.
You can also go on a fall foliage tour if you want to explore the Kancamagus Scenic Byway and the White Mountains with a guide.
Best Fall Foliage Near Boston
Mount Auburn Cemetery, Cambridge
If you're ready to adventure out of Boston a bit, make sure you stop at Mount Auburn Cemetery (580 Mount Auburn St) this fall.
While it is firstly a cemetery, it is also a National Historic Landmark, a botanical garden, and an important habitat for urban wildlife.
Since its establishment as a cemetery in 1831, its collection of monuments has grown to more than 44,000.
Wander through the cemetery and get a sense of how humanity's relationship with both life and death has changed over the centuries.
While you're at it, admire the hundreds of species of plants turning red, yellow, and orange this fall near Boston.
Route 2 Mohawk Trail, Northern Berkshire Mountains
There is almost no better place to enjoy iconic New England fall foliage than on one of America's oldest scenic roads.
Route 2 Mohawk Trail is about a 2-hour drive from Boston, but the ride will be worth it when you travel along this historic route.
Built in 1912, the Mohawk Trail is about 37 miles and stretches between North Adams and Greenfield.
There are so many sweet little towns and scenic views to pull off and explore; you'll just have to start the drive to find them all!
Maudslay State Park, Newburyport
Hoping to escape the city this fall to check out the foliage?
You can head to Maudslay State Park (74 Curzon Mill Rd) to stay close to Boston for peak fall colors.
This park has been designated by the Department of Recreation and Conservation as a historic site, and for good reason.
Explore 19th-century gardens and plantings, as well as unique structures and winding paths.
You'll love the towering trees as they turn from green to orange to brown; the park is the perfect spot to catch peak fall foliage!
You can also venture to the rest of Newburyport and find many things to do.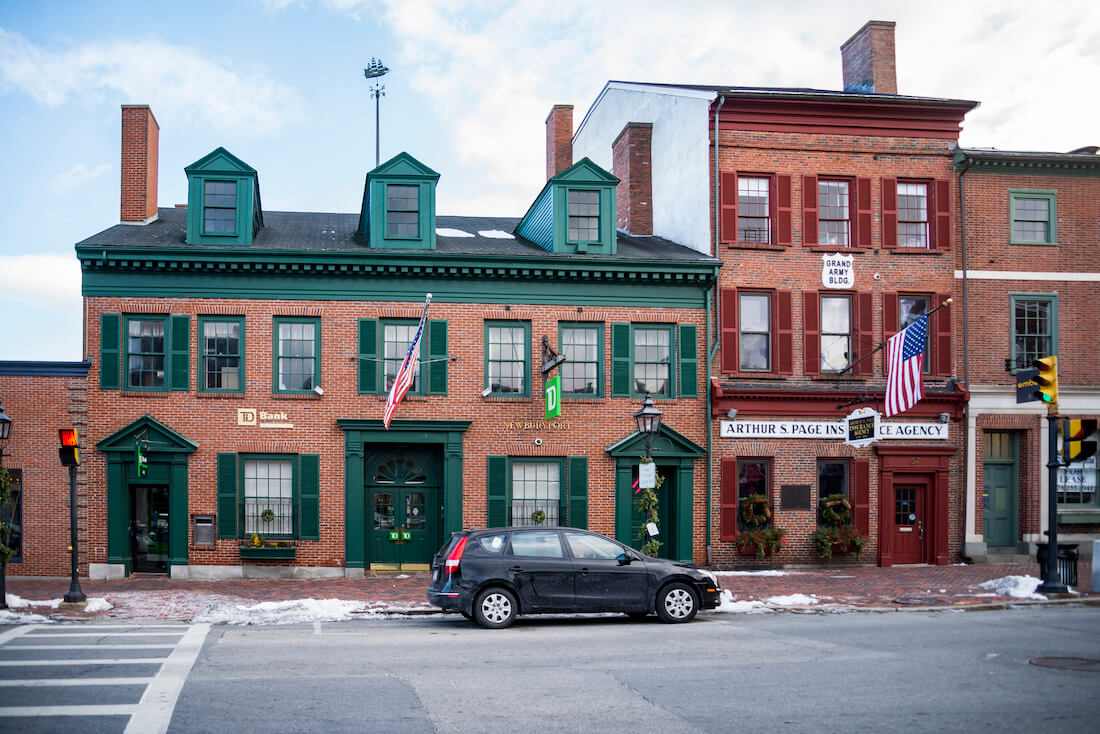 Final Thoughts
So if you're looking for some inspiration for planning your fall trip, be sure to check out some of the great attractions and activities we listed in this post.
And don't forget to tell us about your own favorite spots or activities in the comments section.
Our Boston Guides