This article has links to products and services we love, which we may make commission from.

Ready to hit the trails on some of the best hikes in New Hampshire? The Granite State was named for good reason — there is plenty of rocky terrain and interesting topography to explore in this New England state.
While the best time to visit New Hampshire is typically the summer, hiking can be enjoyed year-round. Springtime hikes offer fresh scenery as the leaves start to bud once again; fall colors in New Hampshire are a huge attraction, but hikers just might get the best view of anyone!
Even in the winter, locals are out hiking the trails and enjoying being in nature despite the cold weather, so bundle up and join them if you're feeling brave.
From the highest peak on the East Coast to some beautiful family-friendly trails, we rounded up all the best New Hampshire hiking trails so you can spend less time researching and more time out in nature.
You might also like our guide to the best East Coast hikes if you're venturing beyond NH state lines.
Where to Go Hiking in New Hampshire
We added all of these hiking trails to our New Hampshire map to make it easier for you.
Also check out the attractions and NH towns we recommend while you're looking at the map.
1. Mount Willard, Carroll County
The path up Mount Willard in Crawford Notch is one of the most popular easy hikes in NH.
At 3.2 miles round trip and with moderate elevation gain, this hike is a great option for families and beginner hikers.
Interested in hiking in the White Mountains but don't have a lot of time to spare?
The hike up Mount Willard only takes 3-4 hours up and back but packs a punch with a stunning view of Crawford Notch.
The trailhead is accessed behind the Crawford Notch Railway Station on Route 302.
When you return from your hike, go to the Appalachian Mountain Club's Highland Center.
It's a short walk away and a great place to grab a souvenir, a bite to eat, and spend a night.
Check out their Library and Archives for a variety of documents and maps dating back to their founding in 1876.
2. Arethusa Falls, Hart's Location
For those looking for hiking trails in NH with waterfalls, Arethusa Falls is a must-see.
The Arethusa Falls/Frankenstein Cliff Trail can be a strenuous route at times but is well worth the effort.
There is a bit of debate surrounding the true height of these elegant falls.
They are believed by many to be about 160 feet tall and the tallest single-drop waterfall accessible by trail in New England.
The falls drop into a rocky pool and though dry spells sometimes slow the falls to a trickle, further downstream you will find more pools for cooling off or just enjoying nature's solitude.
Arethusa Falls also features in our guide, locations you must visit in New Hampshire.
3. Mount Chocorua – Piper Trail, Albany
Mount Chocorua is one of the best places to hike in New Hampshire for a challenging day hike.
It's manageable in a day from the trailhead on Route 16 in Albany.
The Piper Trail's lovely and notoriously steep wooded path winds along the Chocorua River before giving way to panoramic views.
Your progress to the top will require a good deal of scrambling over rocks and ledges with your hands and feet.
This mountain is one of the best hikes in New Hampshire for the sure-footed hiker with a head for heights and exposure, plus the endurance for an 8-10 mile hike.
History enthusiasts will love the alternate loop down the Liberty Trail to see The Jim Liberty Cabin.
It was built on the foundation of The Chocorua Peak House, which — despite being chained to the mountain — was blown down in a 1915 wind storm.
It's a great place to grab a picture of the peak behind the historic structure, and you can even spend a night in the cabin for a unique primitive lodging experience!
To incorporate the cabin into your hike, take the Liberty Trail to the Hammond trail, to the Weetamoo Trail, and back onto the Piper Trail.
You'll need a hearty meal after this hike, and the Yankee Smokehouse is just the place.
4. Diana's Baths, Bartlett
One of the most popular North Conway hikes is Diana's Baths, located just minutes from town.
Don't let the popularity scare you, though.
There is a sprawling network of cascades, potholes, and slides that allow people to spread out to enjoy the view or jump in and cool off on a hot summer day.
Parking can be challenging, so arriving early or later in the afternoon is advised.
Trailhead parking is on West Side Road.
The trail makes the US Forest Service's list of White Mountain National Forest Accessible Trails.
At 1.3 miles round trip, it takes less than an hour for most hikers to complete the walk.
When you leave, it is worth the short detour to the top of Cathedral Ledge for beautiful views.
This is definitely another on the list of favorite places to hike in New Hampshire and you'll often spot rock climbers making their way up the iconic rock face.
North Conway is a shopper's paradise with many restaurants, small shops, and outlets, including Settler's Green.
You might want to check out the historic New England bridges close by; read our New Hampshire covered bridges guide for more.
5. Mount Monadnock, Jaffrey
With an impressive 40 miles of trails, Mount Monadnock is the best of the southern NH hikes.
In fact, it is said that it is second only to Mt Fuji in Japan as one of the most climbed mountains in the world!
It is important to note that this mountain is inside a state park and they turn away visitors once the parking lot is full, so reservations are highly recommended.
Geologically speaking, a monadnock is a type of rock formation that stands conspicuously above the rest of the landscape.
It's an Abenaki term meaning "smooth or isolated mountain."
There are 100-mile views from the summit and a variety of activities to be enjoyed on the mountain.
This isn't just a summer spot; Mount Monadnock is also considered one of the best winter hikes in New Hampshire.
Literary greats such as Henry David Thoreau, Ralph Waldo Emerson, and Mark Twain were all inspired by their hike up Monadnock.
Maybe you'll write the next literary masterpiece!
Add to your inspiration during your visit to southern New Hampshire by staying at the charming and historic Burrell House in Keene.
6. Mount Major, Alton
Another one of the best day hikes in New Hampshire is Mount Major, rising 1785 feet above Lake Winnipesaukee.
Managed in half a day by many, it's a favorite across all skill levels.
It's also a family-friendly hike – the kids will especially love the abundant wild blueberry picking mid- to late-July through mid-August (more or less).
At the summit, you will find the remains of Mr. Phippen's hut, which he built in 1925.
The parking lot is on Route 11 and often overflows along the sides of the road, so an early start is helpful.
If you're looking for more family-friendly hikes in New England, check out our guide to hiking in Rhode Island, which is a fairly flat state and boasts plenty of great options.
And if you're looking for a place to stay around these areas, check our list of lakefront rentals in New Hampshire.
7. Oak Hill Tower Trail, Concord
This 3.4-mile round trip hike is one of the most popular Concord NH trails and commonly hiked by locals.
With moderate terrain and a well-marked path, this trail is great for families and hikers of all skill levels.
This peaceful forest walk brings you to a real treat – a fire tower with stairs open for climbing!
A climbable fire tower is not a common sight when hiking in New Hampshire and it is well worth the climb to see the views of the Lakes Region and the White Mountains – just take care on the steep steps.
If the weather turns and you need something to do with the kids indoors, check out the space-themed McAuliffe-Shepherd Discovery Center nearby.
And don't skip spending time in Concord.
The state capital of New Hampshire might be its third-largest city but it boasts plenty of character.
The State House — built between 1816-1819 on the site of a former Quaker Meetinghouse — gleams on sunny days with its 24 karat gold leaf-covered dome.
8. Great Bay National Wildlife Refuge, Newington
Most of us think of the mountains when looking for trails, but if you head to the coast, Great Bay National Wildlife Refuge is an excellent family-friendly option for hiking near Portsmouth, NH.
The refuge protects over 1000 acres and is a haven for interesting wildlife and plant species.
Enjoy the variety of habitats including mudflats, marshes, swamps, ponds, streams, woods, and fields.
There are two trail options, both with observation decks and both accessed from the parking lot on Merrimac Drive.
The Peverly Pond Trail meanders along a boardwalk and is a great option for wheelchair users and strollers.
After your hike, enjoy a unique experience of the local history at the 10-acre open-air Strawbery Banke Museum in downtown Portsmouth.
This living history museum shares the stories of people who have called this region home over the past 300+ years.
Perfect for the whole family, plan to spend 1.5-2 hours enjoying the historic buildings, roleplayers, and beautiful gardens.
9. Mount Moosilauke, Lincoln
If you are looking for hikes near Lincoln NH, Mount Moosilauke is a beautiful choice.
It is 4802 feet and crossed by the Appalachian Trail.
Moosilauke is another Abenaki phrase that translates to bald place – a very literal description of the wide-open feel of the summit and its sweeping vistas.
For its jaw-dropping views of the White Mountains, Mount Moosilauke is one of the best mountains to hike in NH.
The Kancamagus Highway is nearby and is a must-see for its scenic views and wildlife sightings.
Running east-west across New Hampshire, this 56-mile-long route boasts beautiful vistas and plenty of stop-off points to enjoy them.
Take this self-guided audio tour to explore more of this beautiful stretch and its scenery.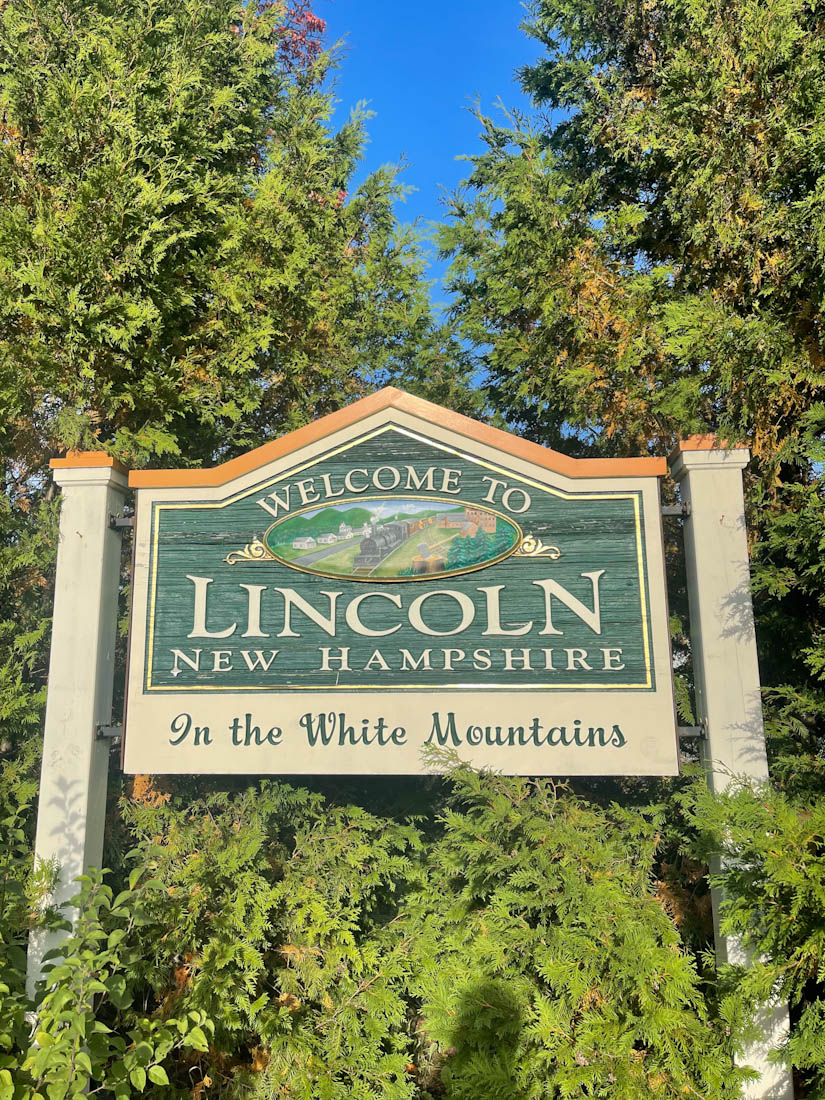 10. Mount Washington – Tuckerman's Ravine Trail
The crown jewel of mountains to hike in NH, Mount Washington commands the landscape from all directions at 6,288 feet high.
On a clear day, the stunning views extend 130 miles to Maine, Vermont, Massachusetts, New York, Quebec, and even the Atlantic Ocean.
Mount Washington has been a very popular destination for many years and has a weather observatory, museum, restaurant, and gift shop at the top.
This is also one of our top recommended hikes on the East Coast if you're looking for a wider geographical variety of options.
Mount Washington is famous for its extreme weather, including a 231-mph wind gust in 1934.
This is not a mountain for beginners – be prepared for rapid changes in conditions and only attempt the hike if you are an experienced hiker.
If you're up for it, the Tuckerman's Ravine Trail starts behind the Pinkham Notch Visitors Center and is one of the most challenging New Hampshire hiking trails.
Be sure to get an early start for this 8.2-mile round trip hike, and sign in at the ranger station so someone knows your planned route.
Alternatively, you can reach the summit by car via the Auto Road or by train via the Cog Railway.
Read next: Best New Hampshire State Parks.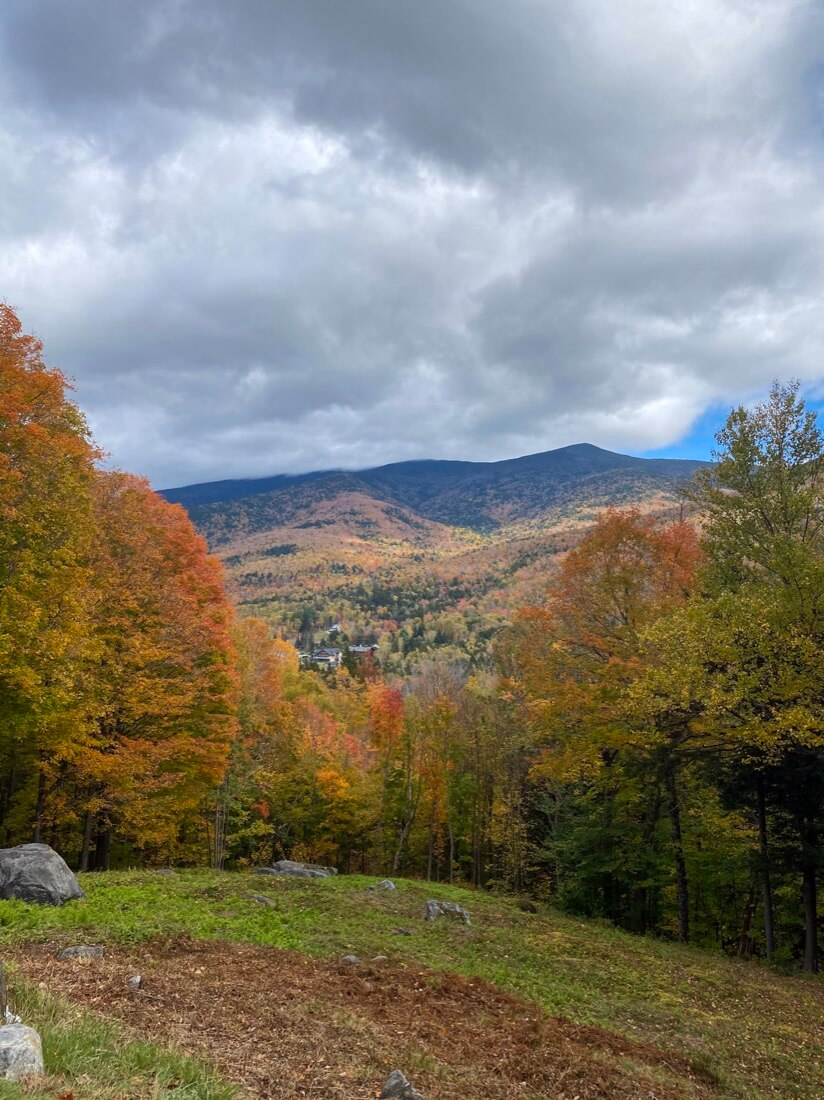 Final Words
So which of these New Hampshire hikes will you tackle first? We hope this guide offered inspiration and plenty of information so you can get outdoors and enjoy this beautiful state.
Come back and tell us about your favorite NH trails in the comments!